Off-the-shelf Back-end and Front-end Capabilities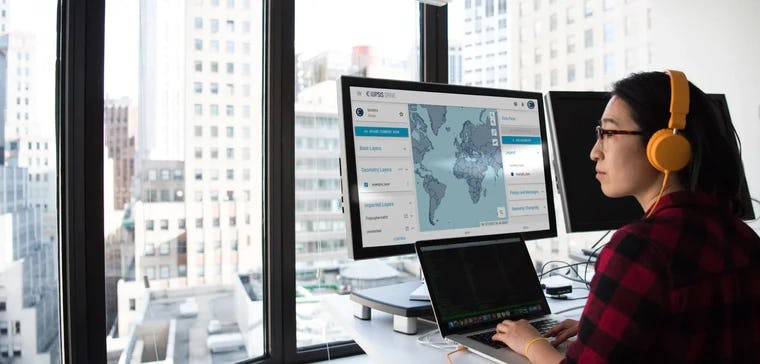 As a producer of spatial data products and analytics, structuring, hosting and managing your data effectively requires hours of infrastructure development and maintenance from your team. Building a complete IT pipeline that supports an end-to-end data service for your customers' ever evolving needs and preferences also represents a never-ending task that diverts your resources away from focusing on your core business: producing valuable data products that can solve your clients problems. 
Ellipsis Drive can unburden your team on in-house infrastructural developments and maintenance by providing a scalable and completely off-the-shelf and API based spatial data management and delivery system outfitted with all popular endpoints and packages. Choose to lean on Ellipsis Drive to structure your data for easy ingestion into your own apps, optimize your content for use by data scientists, offer high performance OGC compliant web services for any spatial data type, or to create beautiful data visualisations in a simple web viewer in a matter of seconds. There is no need to meet every customer demand through in-house development. Rely on Ellipsis Drive to speed up your product roadmap and keep full focus on your core  business activities.