You want
Fast and secure access
to your spatial content
from any workflow
Seamlessly manage, access and consume spatial files that
instantly render into your workflows, apps and tools of choice
TRUSTED BY INDUSTRY LEADERS
The Problem
Handling spatial data is expensive and time-consuming
In a complex data environment, ingesting, managing, and integrating your data from multiple sources is a major challenge.
Your solution
The world's #1 drive for spatial data
Specifically created for raster and vector data.
Ellipsis Drive converts uploaded spatial files into beautiful live maps and web services organizing them just like your favorite drive for office documents.
And what's more, it scalably renders spatial content directly into your favorite tools and apps of choice
Faster than you
Connect spatial content to your workflow in minutes
Industry-leading data performance, unlimited data queries and content sharing with as many people as you like.
Ellipsis Drive supports the current and future needs of you and your customers.
We integrate with the tools your team and customers already use.
THE RIGHT INTEGRATIONS FOR EVERY AUDIENCE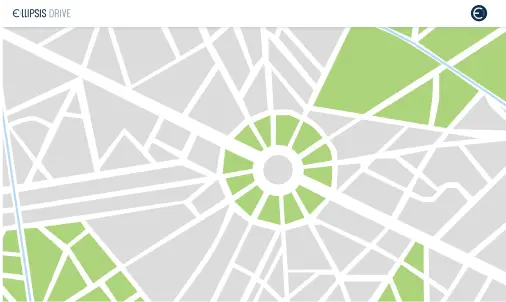 Ellipsis Viewer
Rest-API
"Ellipsis Drive is a great, simplified alternative when traditional data publishing solutions become too complex for non-GIS professionals."
Davide Passarelli
Senior Technical Specialist Geoservices at Planetek
"We have imagery delivered via Ellipsis Drive for easy data management and seamless integration with our clients processes."
Jordan Schwantz
Partner Success Manager at SkyWatch
"Ellipsis Drive is the best technological execution of leveraging OGC standards to seamlessly integrate geospatial content into any department, organization or workflow."
Scott Simmons
Chief Operating Officer at OPEN GEOSPATIAL CONSORTIUM (OGC)
"Ellipsis Drive provides a full solution for data sharing, management and collaboration when relaying our results to clients."
Dominique Cirkel
Data Scientist at ILIONX
"Delivering our data services via Ellipsis Drive helps us to focus on our product. Clients are delighted with the presentation of results."
Tim Spijkerman
Data Scientist at CAELI
"With Ellipsis Drive, we build a monitoring system that provides us with impactful insights to understand drivers to land use change."
Sander van Andel
Program Coordinator at IUCN NL
"The easiest professional solution for visualizing and sharing drone images. A must-have for every professional working in spatial planning."
Dick van Leeuwen
Project Manager at MEET B.V.
"Ellipsis Drive is a great way to quickly present and share your spatial data."
Jack Elston
Chief Executive Officer (CEO) at BLACK SWIFT TECHNOLOGIES
"Ellipsis Drive helps us visualize and live-stream our high volume spatial datasets to support the efforts of our sales team. We experience great responsiveness from Ellipsis Drive whenever we need their assistance."
Vikalpa Jetly
Founder & CEO at EARTHDEFINE
"Our EO data based information products place high demands on the flexibility and performance of the underlying data infrastructure. By collaborating with Ellipsis Drive, we can focus more on further improving the quality and user-friendliness of our products, which serves the interests of our customers."
Roland Hooghiemstra
Chief Executive Officer (CEO) at SCIENCE [&] TECHNOLOGY CORPORATION
"Ellipsis Drive is our #1 choice of no-nonsense backend for easy integration of spatial data with our tailor-made front-ends."
Thijs Perenboom
Data Consultant at 52IMPACT
"Providing actionable geo-information about tree health that creates value for farmers and foresters is our core focus. It's great to work with Ellipsis Drive as a platform for data management, collaboration and integration to stay true to that focus while also providing end-to-end solutions for users and partners."
Hamed Mehdipoor
Co-founder & Director at Spectro-AG
"Effectively distributing and integrating aerial imagery with a large and diverse group of organizations is a unique Ellipsis Drive capability. When we are stuck on anything, contact is easily established, and we can rely on Ellipsis Drive to help us deal with our challenges fast."
André Nagelhout
Project Advisor at AeroVision
"Ellipsis Drive supports our goals by bringing in off-the-shelf functionality when it comes to hosting, organizing and integrating geodata of any type that we would otherwise have to build ourselves."
Reinder de Jong
Software Engineer at Geoserve
"Ellipsis Drive helps us flexibly render vector and raster data in our own application. We especially value the easy conversion of raster data to map tiles. I would happily recommend this solution to peers!"
Jakub Dziwisz
Chief Operating Officer at Orbify
"Ellipsis Drive offers superb customer support and transparent storage-based pricing. A valuable combo that is hard to find."
Christopher Tull
Project Manager at California Data Collaborative
Learn what makes Ellipsis Drive profound yet wonderfully familiar
The technology to make it happen
---
Step 1
Upload to the cloud
Upload your files to Ellipsis Drive. A familiar feeling cloud based management system that's totally optimized for spatial data.
1
2
Step 2
Activate your data
Activate your uploaded files to get them parsed, tiled, reprojected and indexed into fully interoperable, web-based data layers. Ready for high performance use by any audience you authorize.
Step 3
Use and integrate
Visualize and use your interactive data layers directly in a browser, or integrate them into your tools, applications and workflows with a wide selection of fit-for-purpose packages and plugins.
3
Bottom line
Supercharge your spatial content
6x

more
Prospect engagement

when sharing data samples
70%

faster
Project completion

with automated data ingestion and easy management
8x

more
Product engagement

when delivering services to clients
Your Drive, Your Data:
securely hosted
Ellipsis Drive comes with advanced built-in data security and privacy capabilities, providing secure access to your spatial files.
Operating on just a simple monthly data storage fee, say hello to unlimited data usage and license-free content sharing with tailored access for everyone
Ready to revolutionize the way you work with spatial data?