Solutions for Developers and Data Engineers
As a developer, you're an applications mastermind. Ellipsis Drive helps you flexibly render vector and raster data in your own software with just a single line of code so you can keep being the un-frustrateable genius that you are.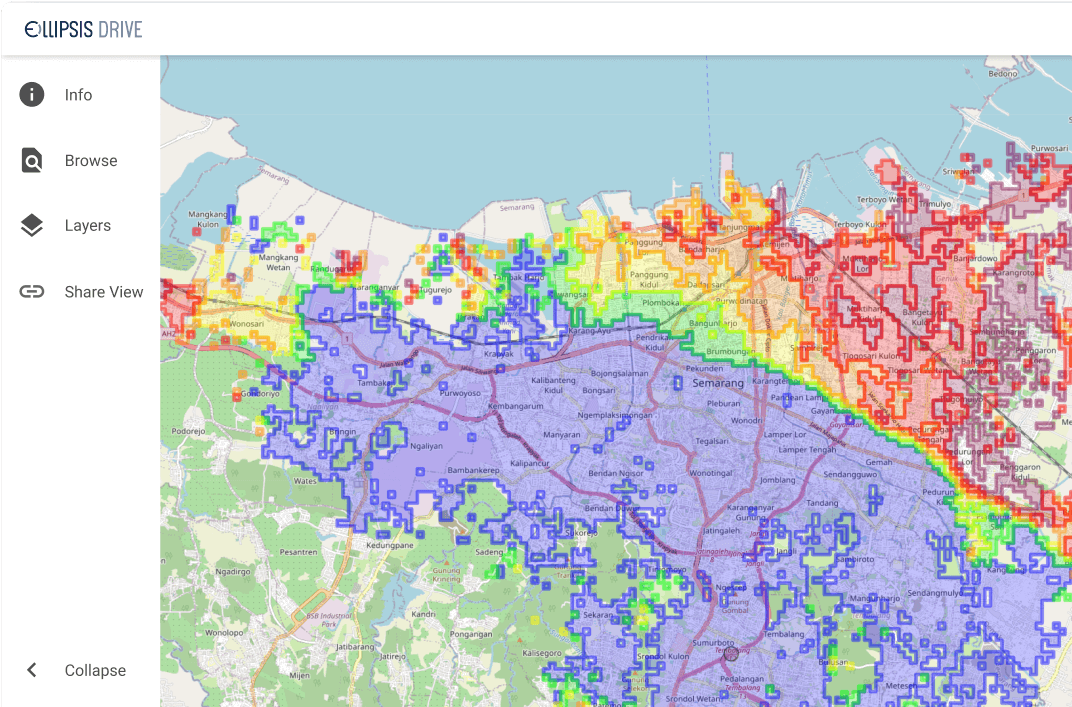 Ellipsis Drive is our #1 choice of no-nonsense backend for easy integration of spatial data with our tailor-made front-ends.
Thijs Perenboom
Data Consultant
52IMPACT
Spin up your spatial data archive
Use Ellipsis Drive to build out your spatial data archive in a fully scalable and interoperable way. Structure and index your data with a single upload and provide seamless access at high performance for anyone who needs it. Zero configuration needed.
Learn now here!
Frictionless and secure data delivery
Ellipsis Drive can be used to automate frictionless and secure spatial data delivery to colleagues, clients, and partners. We guarantee direct consumability for any audience.
Learn now here!
Selling your dataset
When your company or organization is sitting on valuable spatial datasets, use Ellipsis Drive to provide subscription-based access to your content. Simply name your price, set your permissions, and invite people to subscribe.
Learn now here!
See Ellipsis Drive in Action!
Hear why Satellogic, Skywatch, and Spacety trust Ellipsis Drive to share data with their clients! See Ellipsis Drive in Action! Schedule a demo today.