Expert's Opinion
Episode 1: Luke Fischer, CEO & Co-Founder @SkyFi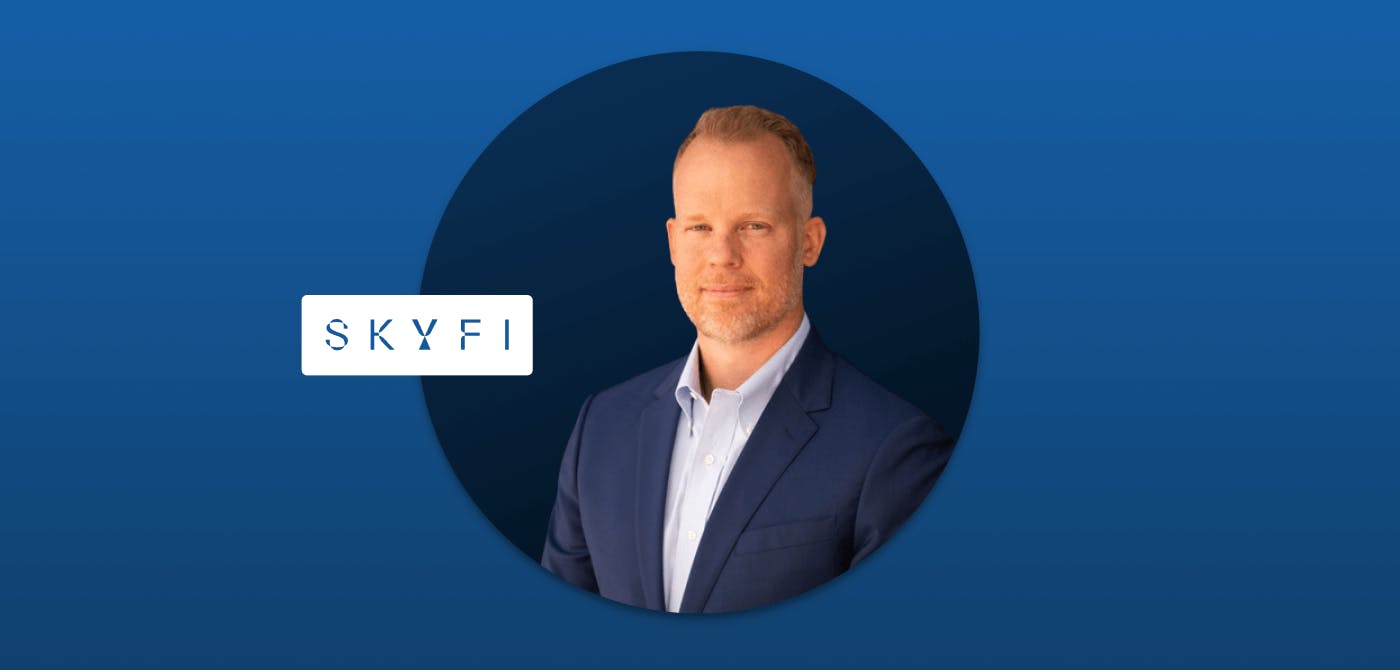 Welcome to the very first episode of 'What's New in NewSpace?', a Q&A series that covers the opinions, perspectives and vision of industry thought leaders and organizations that are changing the face of the NewSpace industry as we know it with leaps and bounds. 
Our guest for today's episode is Luke Fischer, CEO & Co-Founder of SkyFi, an organization that is committed to providing on-demand high resolution satellite imagery to the world. Their application (which is powered by 40+ satellites) lets you view any part of the world through the keen eyes of a satellite. Pretty neat, ehh?
Here's a piece of Luke's mind on how he sees (and wishes to see) the NewSpace industry evolve and the role played by SkyFi along this journey.
Where do you see the NewSpace industry heading towards?
I expect the NewSpace industry to evolve and shift its focus onto commercial end user applications, as opposed to the predominance of government applications in the present day.
As things stand, government entities around the world continue to be the largest consumers of EO data. However, with space resources becoming easily accessible and cheaper by the day, we can foresee a paradigm shift, from large enterprises to individual consumers. 
Quite similar to the evolution of GPS technology over the last few decades, space data and the products associated with it, will be at arm's length for individuals, powering use cases that can't even be imagined at this point in time.
SkyFi is aware of this opportunity and potential. It is exactly why we've built a robust platform that provides to individual users with access to the most advanced technologies humankind has ever created.
It all boils down to increasing transparency in the world we live in. A hundred years ago, people only knew what they read about or heard about within their local communities. Today, with the current state of technology, we can literally see what's happening halfway across the world within seconds. This will bring about accountability and a lens of empathy that can have the power to drive major change. 
Data products from NewSpace will be democratized and innovation will continue to focus on change and impact. I am confident that NewSpace data products will help solve some of Earth's major problems - climate change, overpopulation, security, war, and famine to name a few. Individuals won't have to rely on others (including governments) to get the truth, they can see it for themselves and take action.
What is SkyFi's role in this?
SkyFi is simplifying the access to EO data and applications through a web-cum-mobile application that is designed to optimize the ordering process and also host the applications that will enable users to interact with the data. 
Gone are the days of having to send emails and phone calls to sales people to justify your need for their data and products. SkyFi is giving consumers direct access to what they need and puts the power of NewSpace at their fingertips.
Current data chains within the industry involve too many intermediaries that want a piece of the pie. This comes at the sacrifice and expense of the end customer. However, the business model is changing and those that adapt will survive.
At SkyFi, we envision a world where every consumer and creator can purchase EO data, host an application on our platform, and change the world. Whether that be for pollution monitoring, emissions tracking or improving crop yield, we want to enable and empower individuals to create. We will make sure this sentiment seeps into the masses. 
Ensuring that NewSpace data products are easy to consume for the audiences SkiFi targets, is fundamental. However, data delivery and client-side integration can be a highly
underestimated time-sink for data providers and end users alike. We asked Luke about his own experience with this.
Where does data integration & delivery fit into this ecosystem?
In order for NewSpace data products to be successful, a customer centric approach needs to be embraced. For several decades, the focus has been on the technical aspects - getting EO satellites to space, building the data delivery pipelines and end user integrations (although the last one was being built primarily on assumptions).
Now that the technical aspects are not a barrier to entry anymore, there is a shift in focus from building something that is just technically feasible to building something that consumers truly want and need.
My personal experience has been one of frustration while dealing with data delivery, but that's how SkyFi was created, out of necessity.
When trying to buy EO data, the first step has always been to deal with a salesperson who is motivated to sell products for as much as possible in order to generate a higher commission. Once the data was delivered, the next frustrating step was to find a product or tool that could answer questions and provide solutions. This often meant scouring the internet for an application that didn't exist or requiring a PhD to dissect the layers.
Simply put, it was incredibly difficult to quickly and efficiently interact with this over-priced data and there was no single platform to do it all. With companies like Ellipsis Drive, SkyFi, and others, there are finally solutions to these frustrations.
Our Closing Thoughts
We would like to thank Luke for taking the time to share his insights and learnings about the industry with our readers and community members. We are confident that speaking about our visions and challenges here, is the best way to come to understand them and effectively create solutions to transcend the industry to the next level.
Do you have valuable insights to share with the NewSpace community? Get in touch with our editor - akshay@ellipsis-drive.com
Be sure to subscribe to our newsletter and follow us on social media to not miss out on a new episode. Until next time!
Join our global community of passionate spatial data professionals.
The spatial industry plays a crucial role in shaping the future. Democratizing spatial data to elevate the spatial industry is all that matters to us.Stay up-to-date on what's happening in the spatial industry.