From the blog
The world never stops spinning, and we never stop learning. Just like you! Check out the latest, from Ellipsis Drive.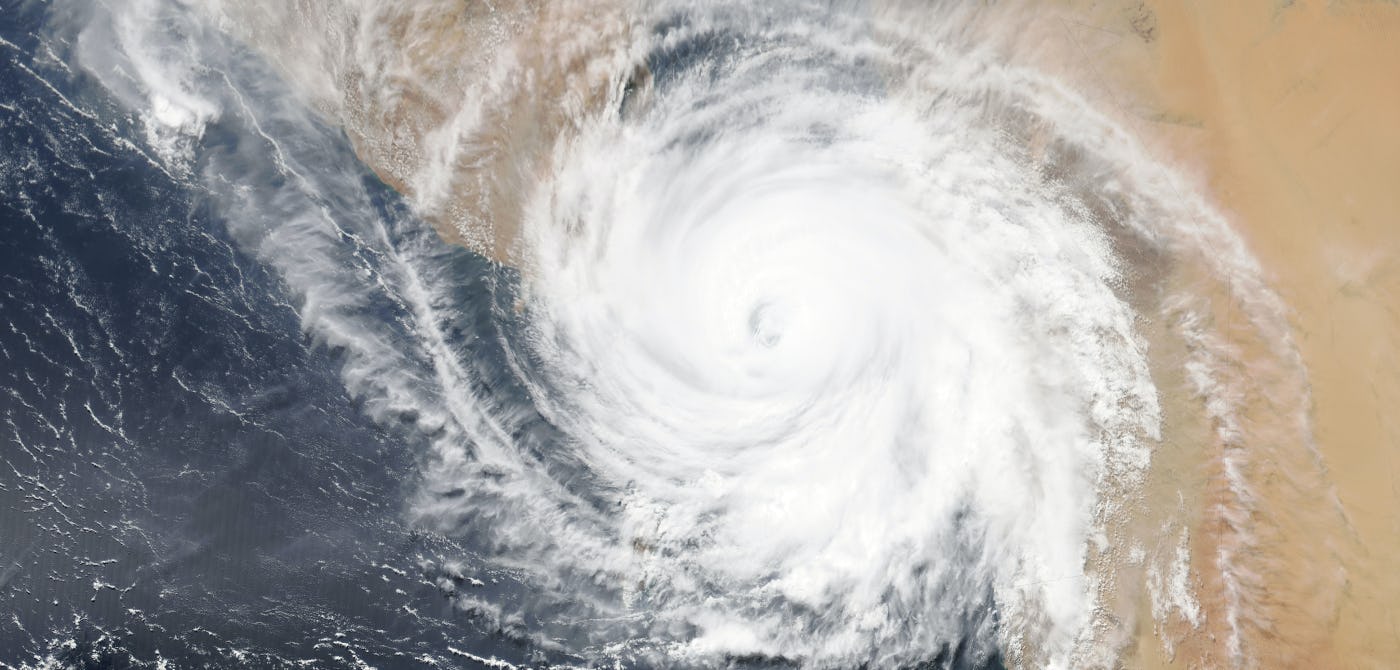 Role of GIS in Disaster Management
The need for disaster preparation is an ever-growing force worldwide. After all, history has proven that natural calamities strike arbitrarily.  Thanks to improvements in modern technology and the av...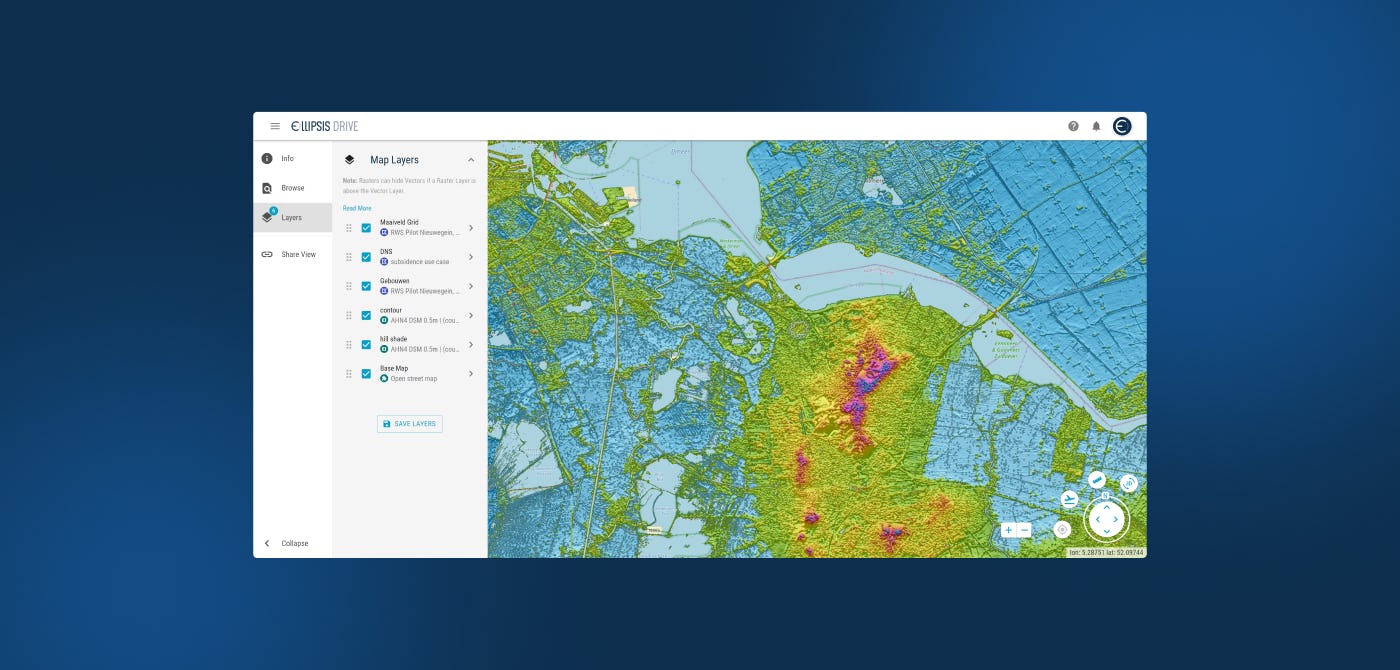 4 Simple Steps to Add Layers to Your Project
Traditionally, spatial data has been difficult to work with. There are countless reasons for this, but at the heart of them all lies the fact that it's complex and technical data.  The pool of people ...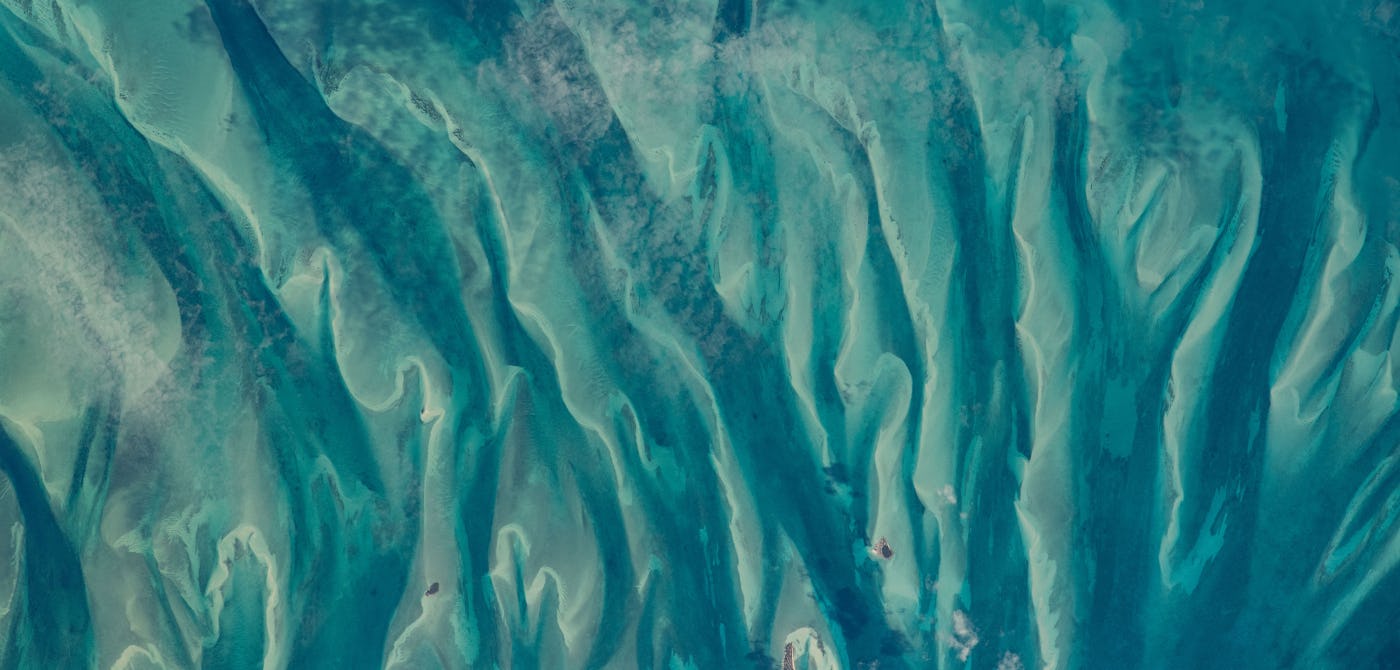 What are the top 4 challenges in GIS Implementation?
In this day and age, many businesses depend on the use of geospatial data for many of their services. Businesses like software appraisers, brokers, construction companies, and real estate professional...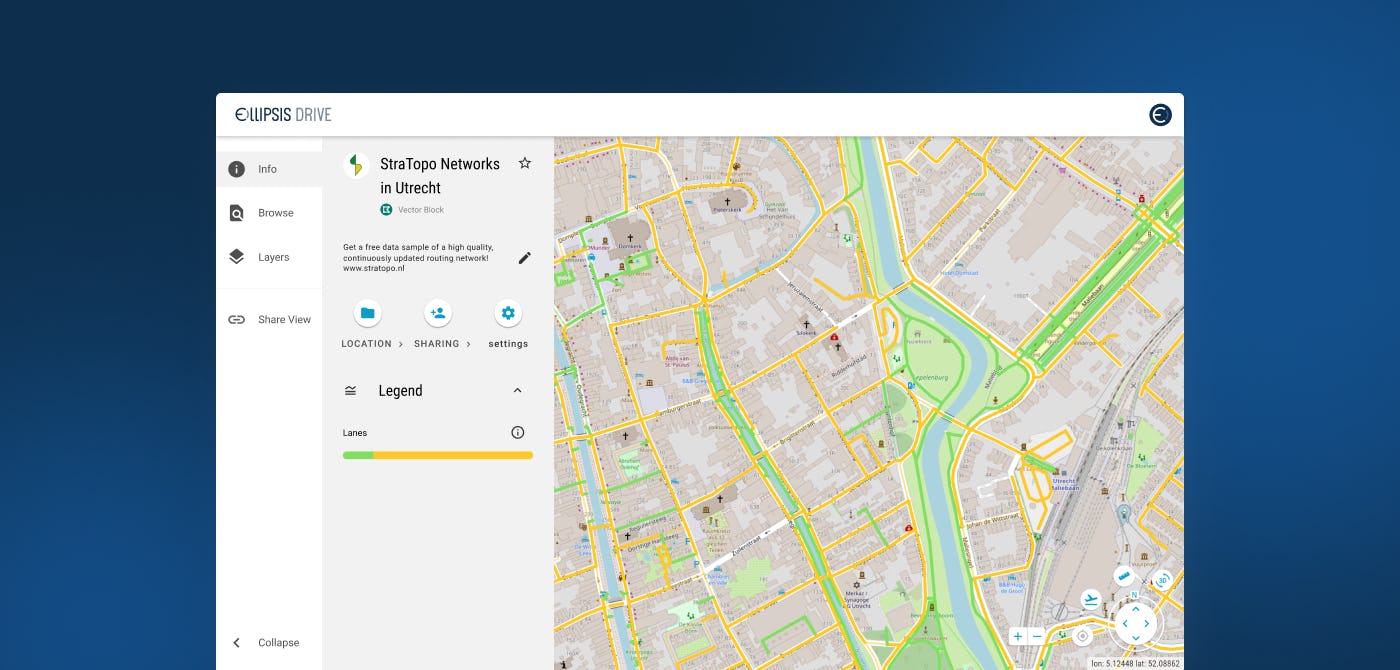 Mobility and Location Insights for a Smarter Society
As the world grows into one big globalized entity, location data continues to rise in importance and relevance with each passing day. People, goods and services are constantly moving from point A to p...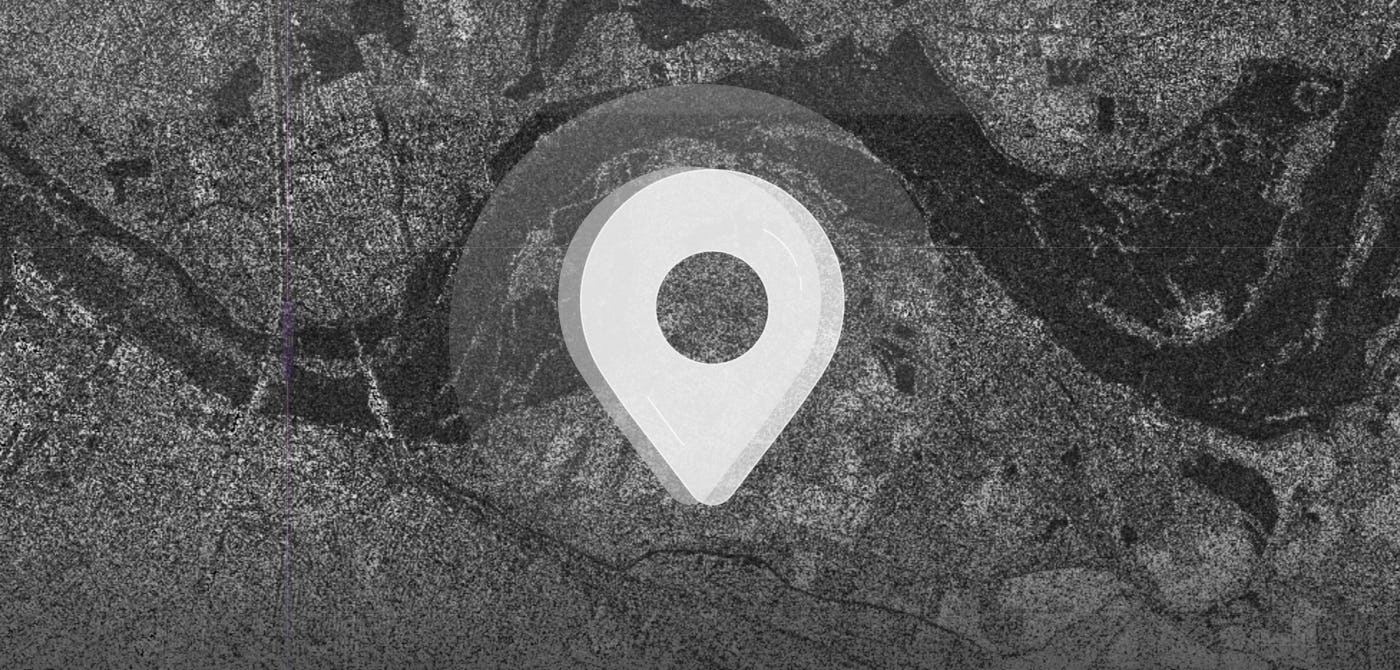 5 Myths about Location Intelligence
Location Intelligence is a concept that is fast catching up with organizations of all shapes and sizes. Despite all the progress made, it can still be said that Location Intelligence is in its nascen...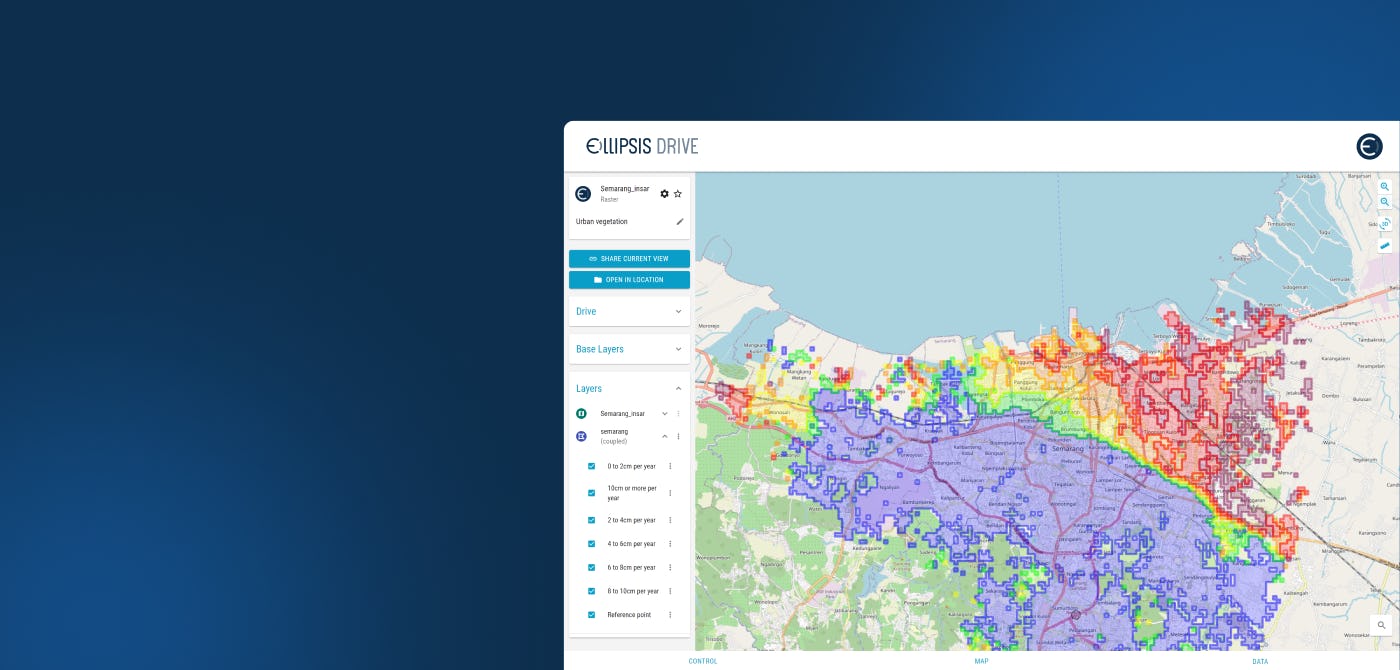 How is GIS used in Conservation Biology?
Wildlife, particularly those classified as rare, threatened, or endangered, are increasingly suffering the effects of habitat loss and fragmentation as people continue to modify the environment at a r...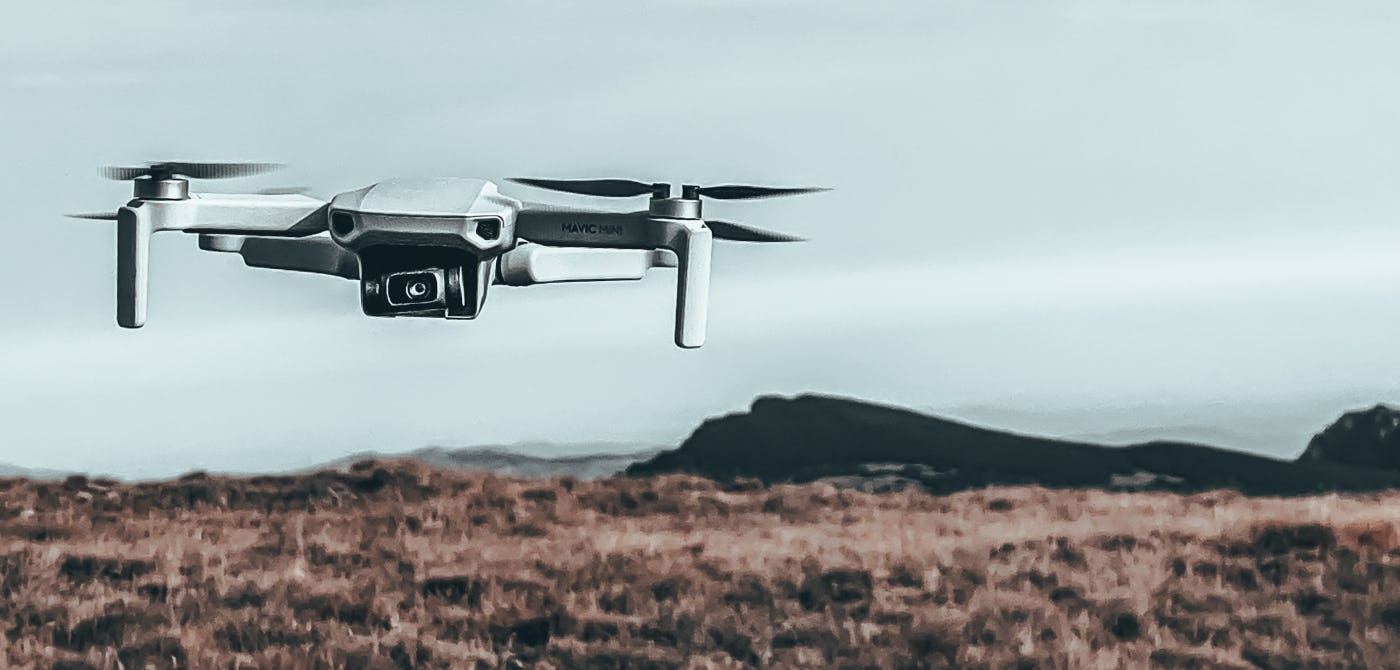 What you need to know about UAVs and GIS Management
As integral pillars of numerous industries, Geospatial Information Systems (GIS) provide various applications to businesses worldwide. These technologies have their uses in agriculture, planning, cons...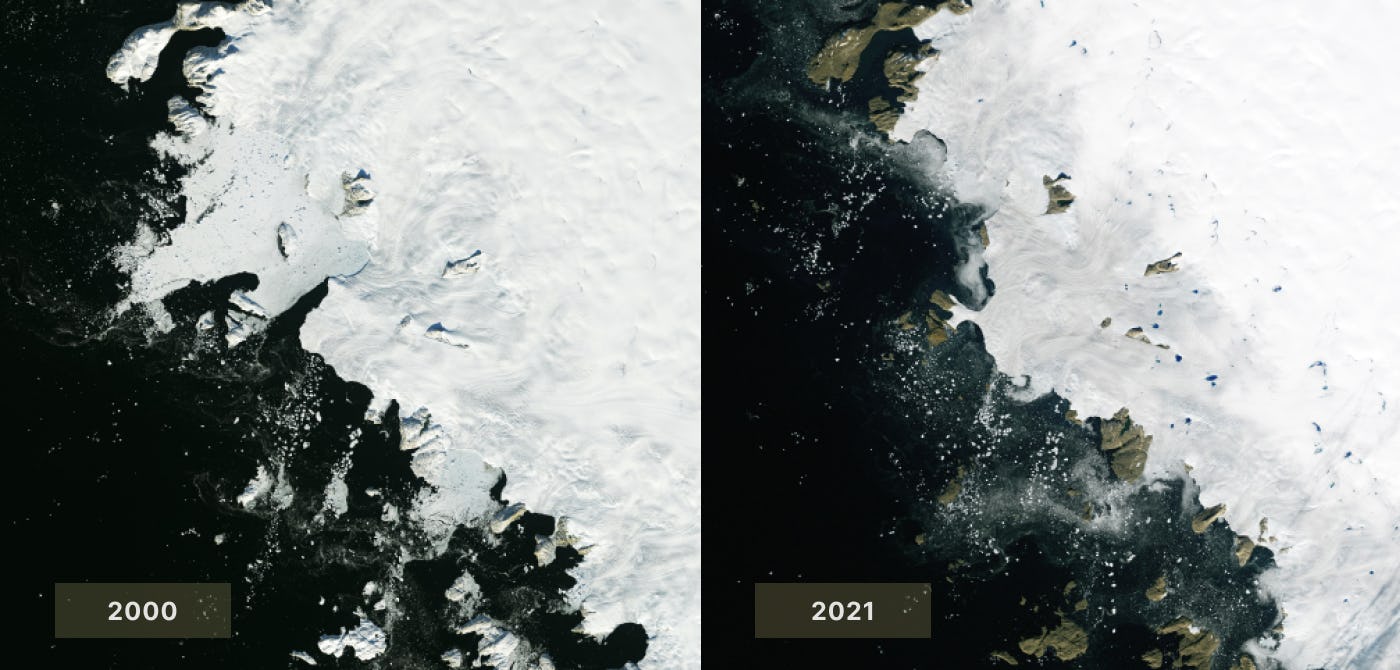 Spatial and Temporal GIS Analysis Using Change Detection
Today, many organizations use remotely sensed images for different use cases. One of the most common uses for such images is something called change detection. As the name implies, change detection he...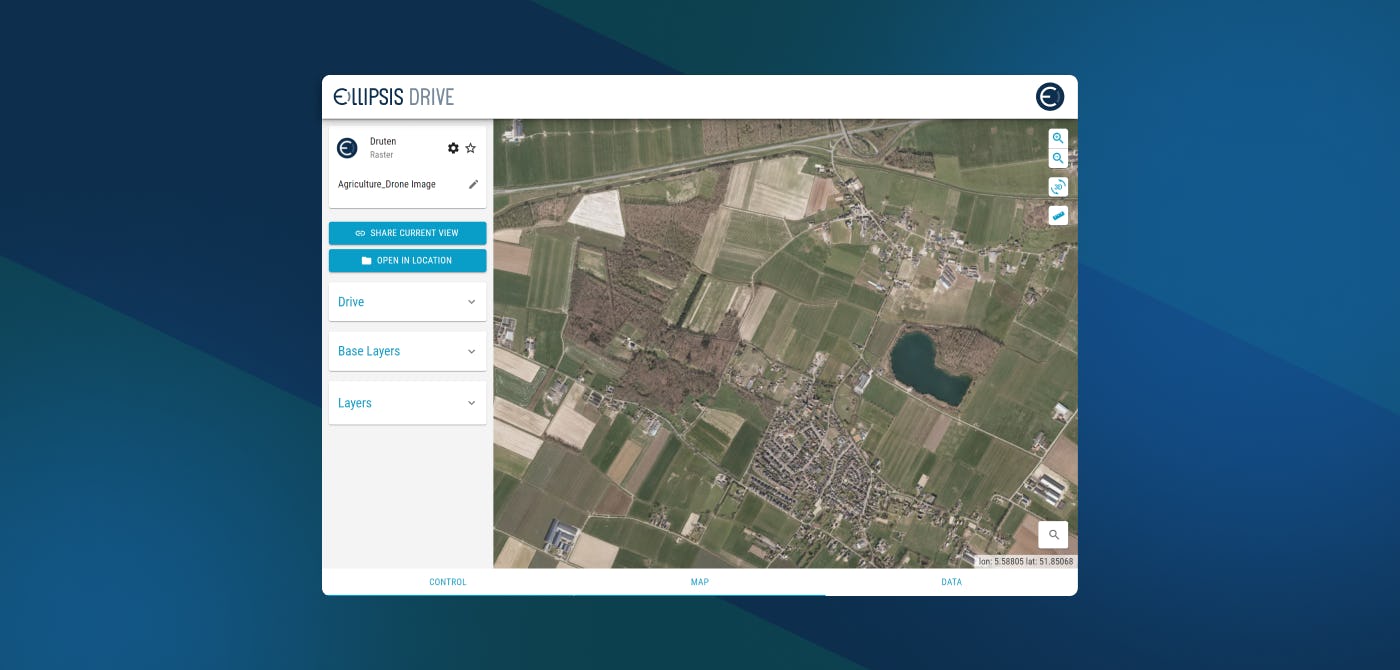 Top Applications of GIS
GIS, short for Geographic Information Systems, is used in various industries for the same reason: it helps to accumulate large amounts of data to facilitate better decision-making abilities. This bene...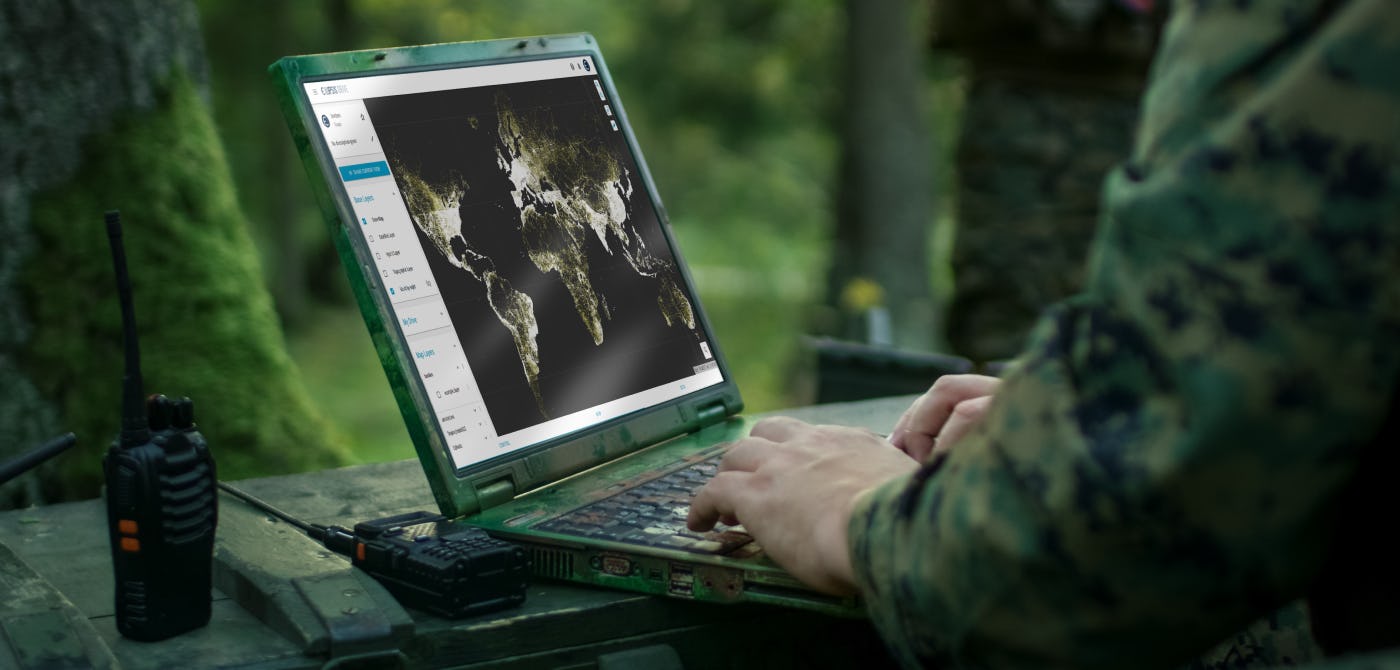 How is Geospatial Technology improving Defense Intelligence?
Geospatial technology has been rapidly advancing and permeating many industries worldwide. Its versatility and sheer practicality has made it an indispensable asset for many businesses, with applicati...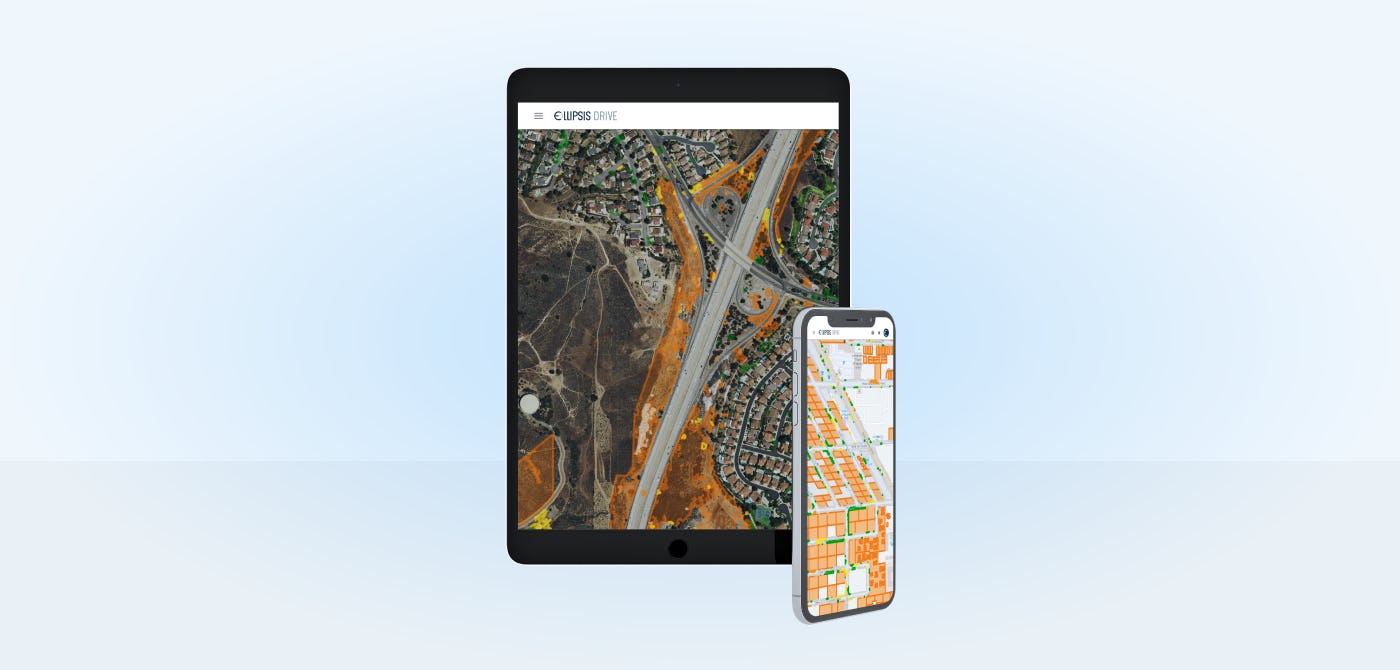 A smart and efficient way to manage water resources in California
They say the next world war is likely to be because of the world's water problems. Well, we really hope that it doesn't come to that. But closing your eyes to a problem doesn't mean that the problem d...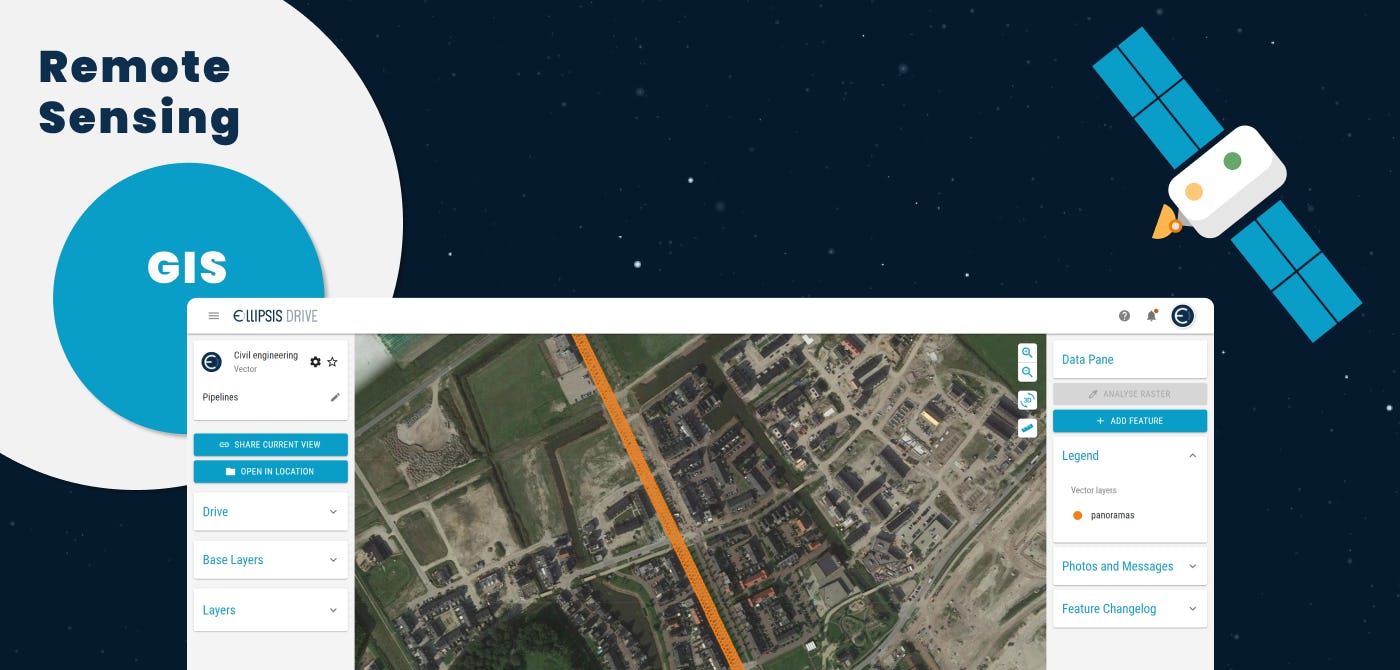 GIS and Remote Sensing: A foundation for next generation civil engineering
Geographic information systems (GIS) is essential in a large variety of industries. They provide a convenient and complete platform for creating, storing, analysing, and managing spatial data for a ra...
S[&]T and Ellipsis Drive form Strategic Partnership
S[&]T's information products using Earth Observation Data place high demands on the flexibility and performance of the underlying data infrastructure. By collaborating with Ellipsis Drive, S[&]T can ...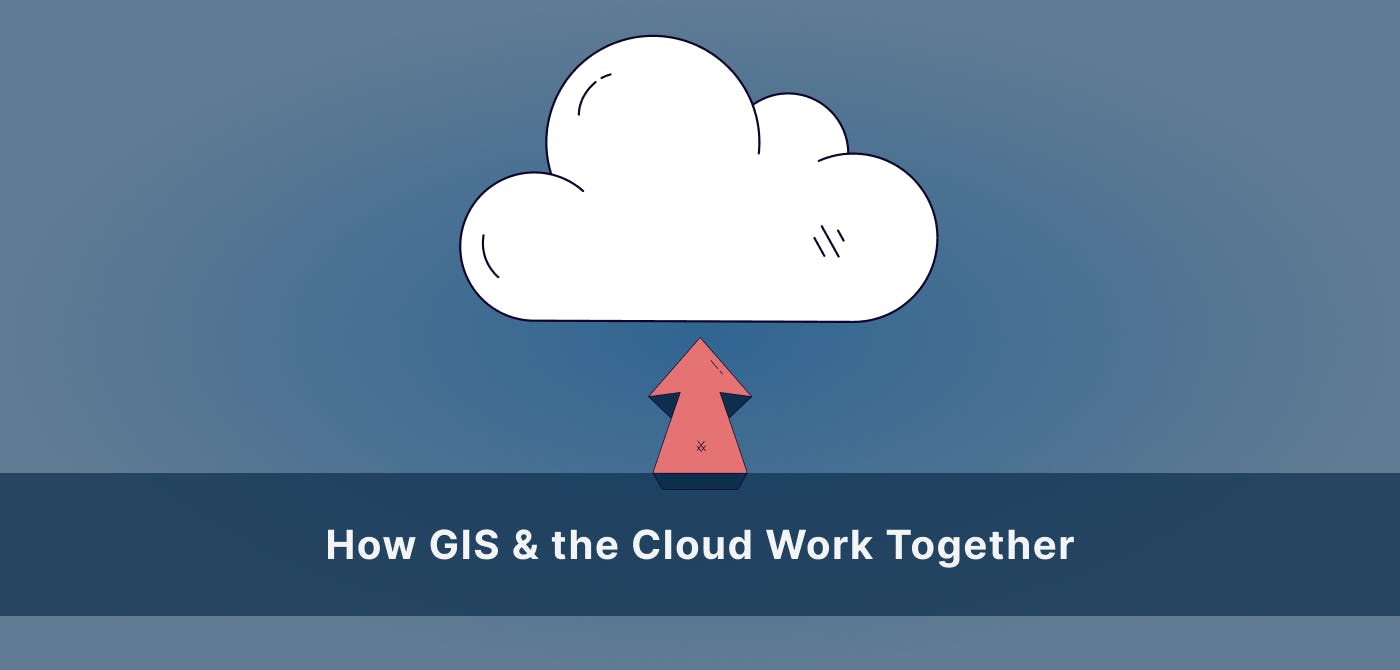 How does GIS and the cloud work together?
As the world moves towards paperless transactions and streamlined work environments, more and more businesses are shifting to the cloud. Cloud computing allows companies to access computing services w...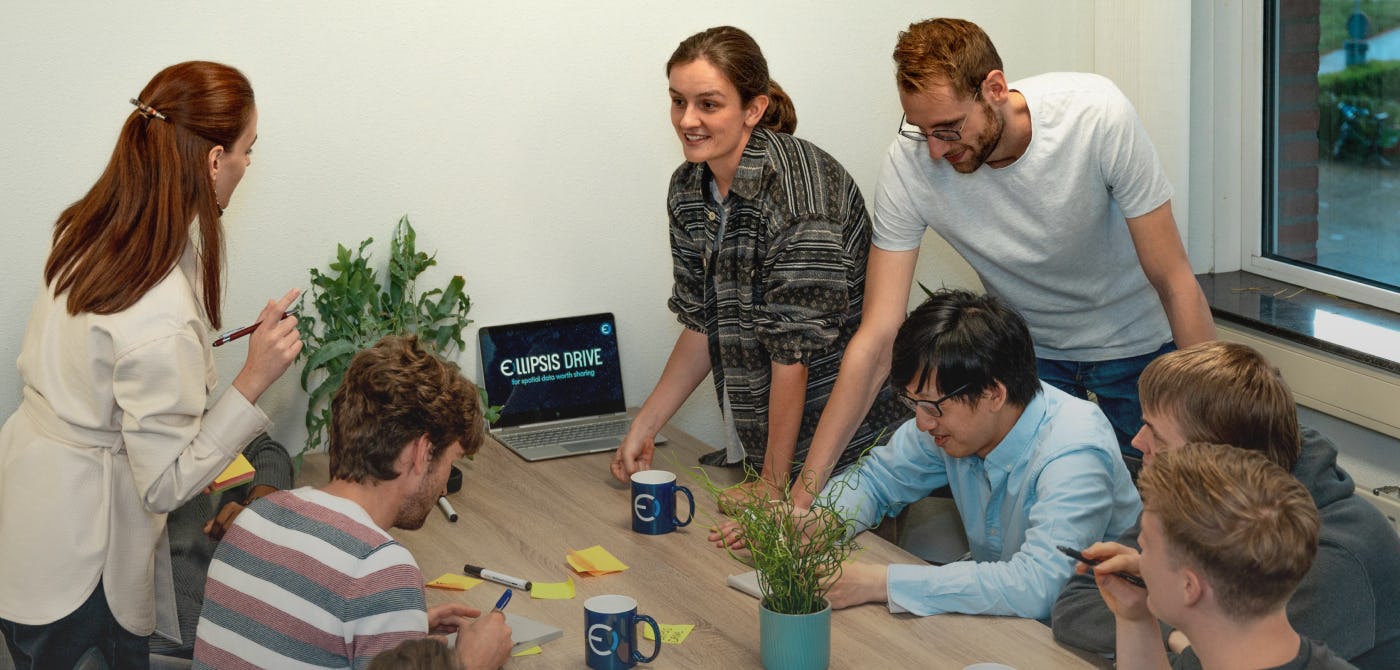 The Genesis of Ellipsis Drive
Ellipsis Drive is here for spatial data worth sharing. We are an organization that is passionate about the geospatial industry. We endeavor to harness this passion for the betterment of this exciting ...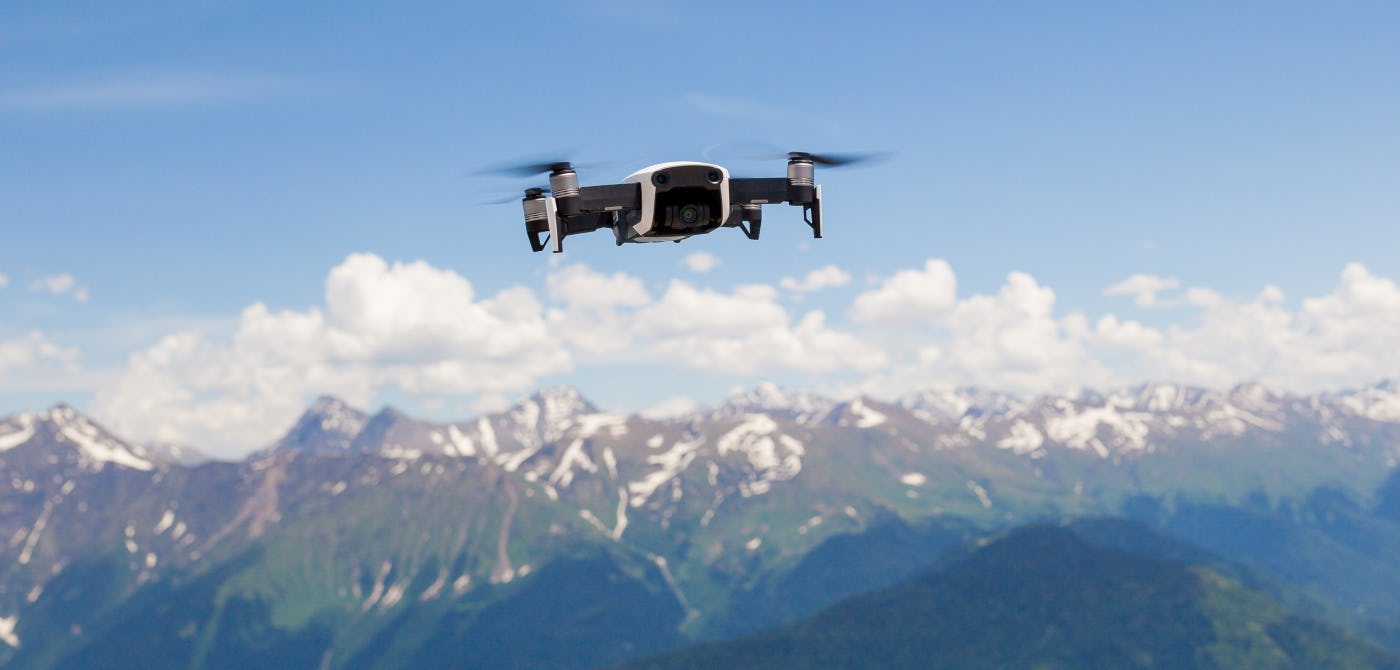 Drones and their impact on GIS Mapping
Drones have risen in popularity in recent years due to their recreational uses and because they have a myriad of applications in multiple industries. These unmanned aerial vehicles (UAVs) are versatil...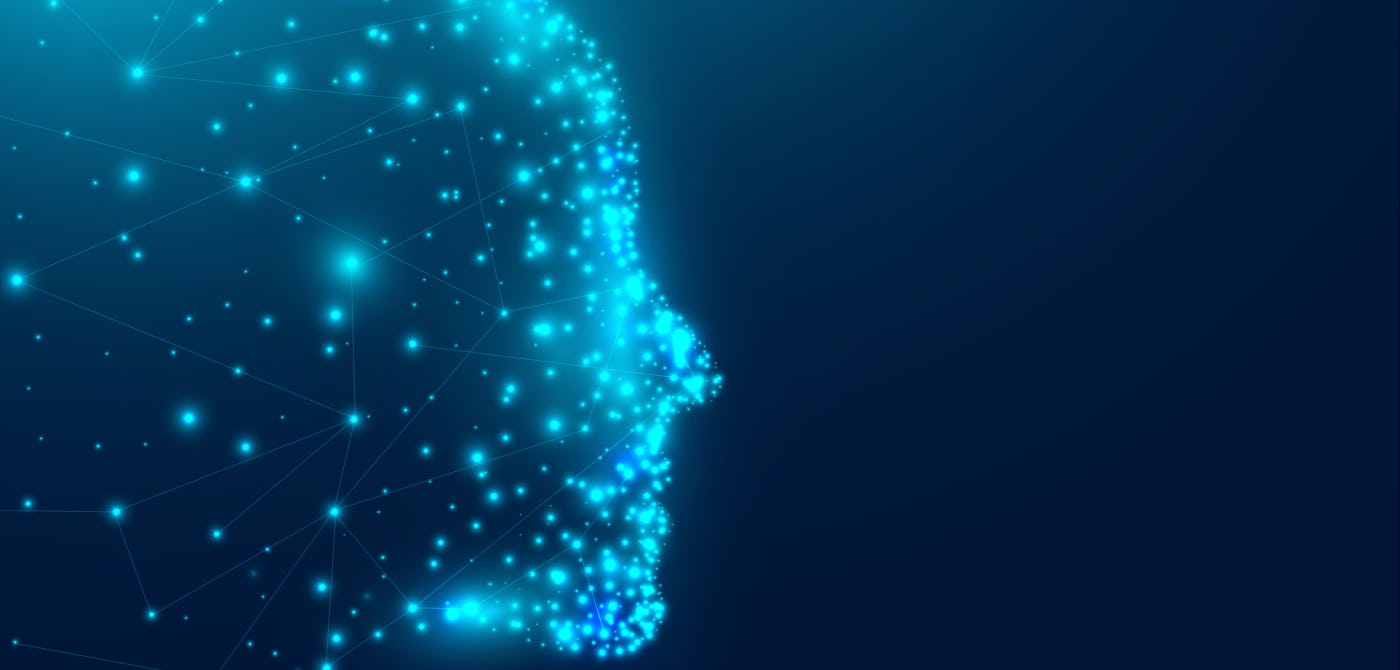 Using Remote Sensing data to create actionable insights
Location data has increased in relevance over recent years. The Earth's surface is full of interesting and useful data, data that is collected, processed and converted into valuable information. Infor...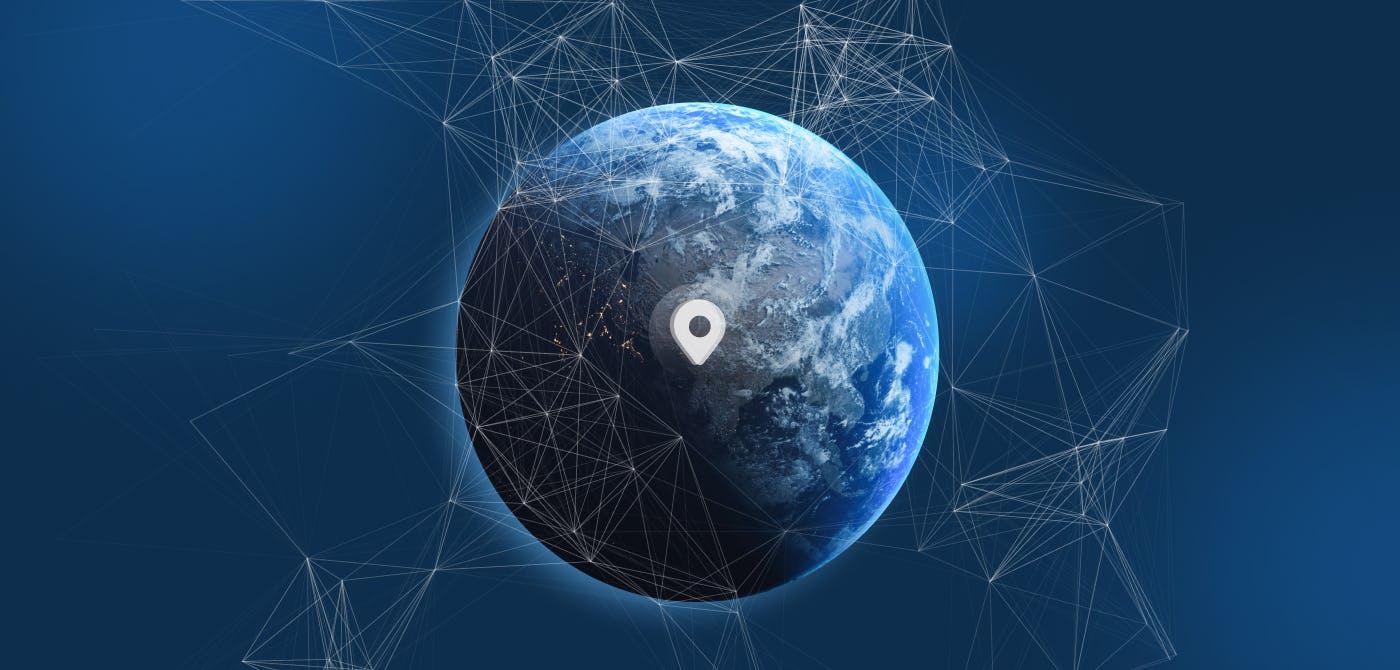 Is Location Intelligence the key to a profitable business?
Companies worldwide invest a lot of money and time into solutions to help them collect data from their audience. However, there is a difference between simply collecting data and understanding what th...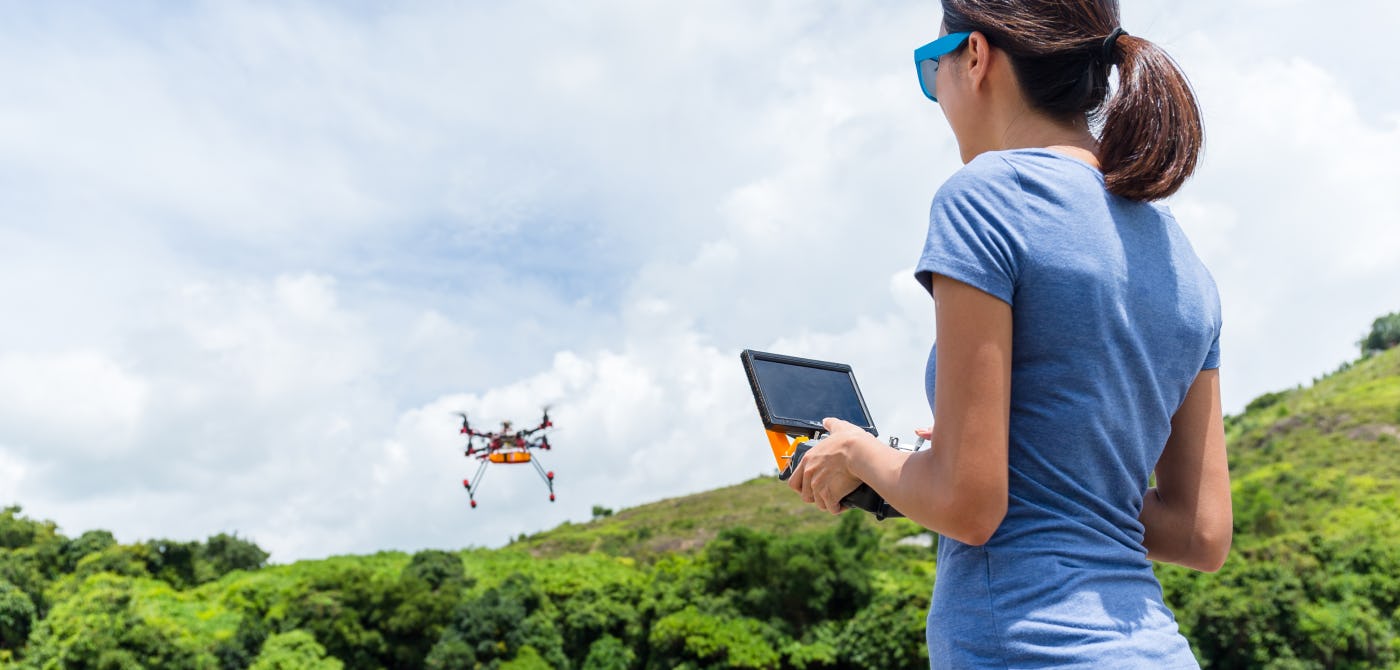 How are drones used in Asset Management?
Drones are changing the way we work and play, but most people don't understand how powerful these flying robots really are. Traditionally available only for the high and mighty, recent developments ha...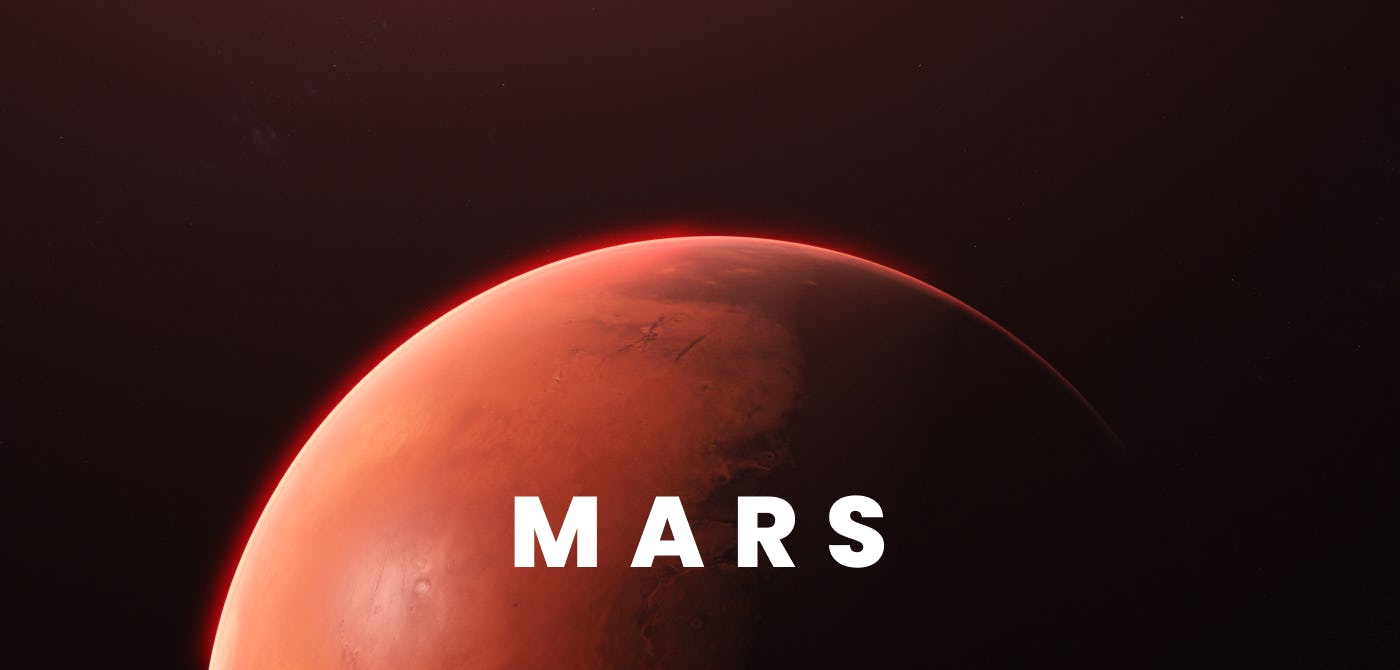 How geospatial technology is vital for exploring Mars
One of the natural instincts of humans is to explore. That is what has led our civilization to this point so far. Humans have done their fair bit of exploration on the planet now, and it is time to ex...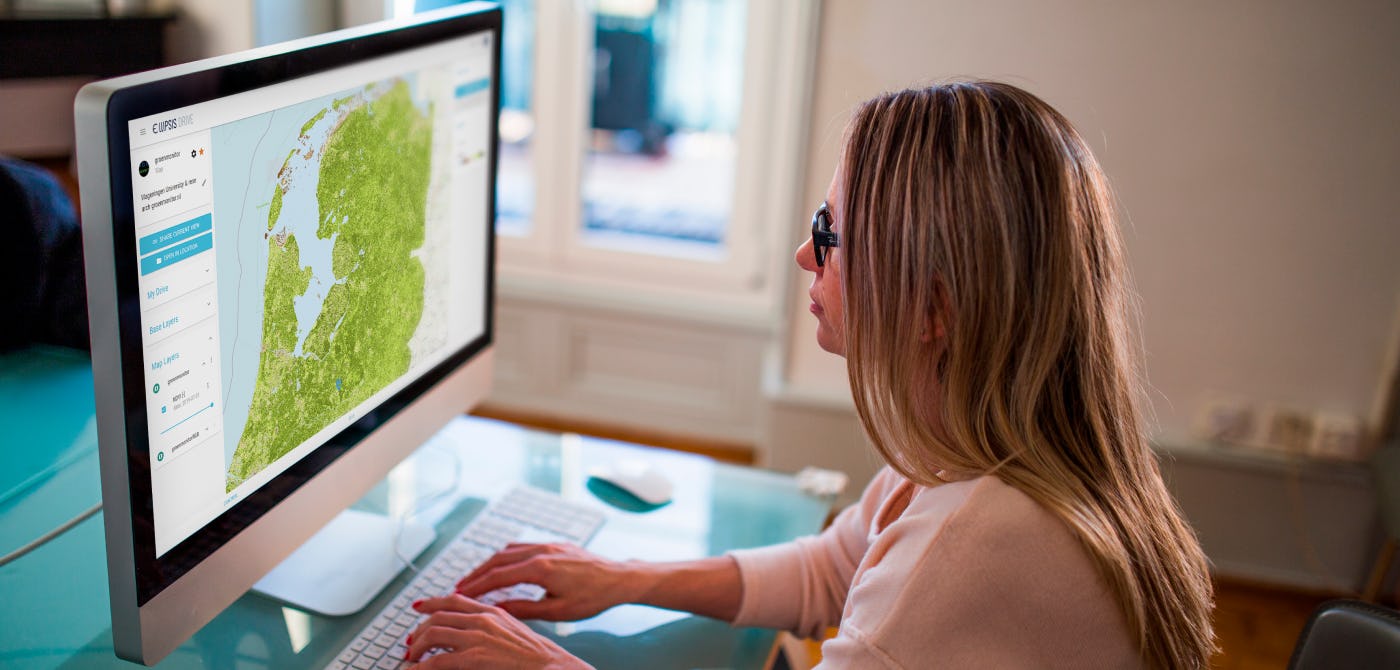 How does GIS bolster Citizen Science?
Growing up, we learn all about science, explaining why things are the way they are in our stunning world. Unfortunately, many sciences are met with controversy and unease, especially when the general ...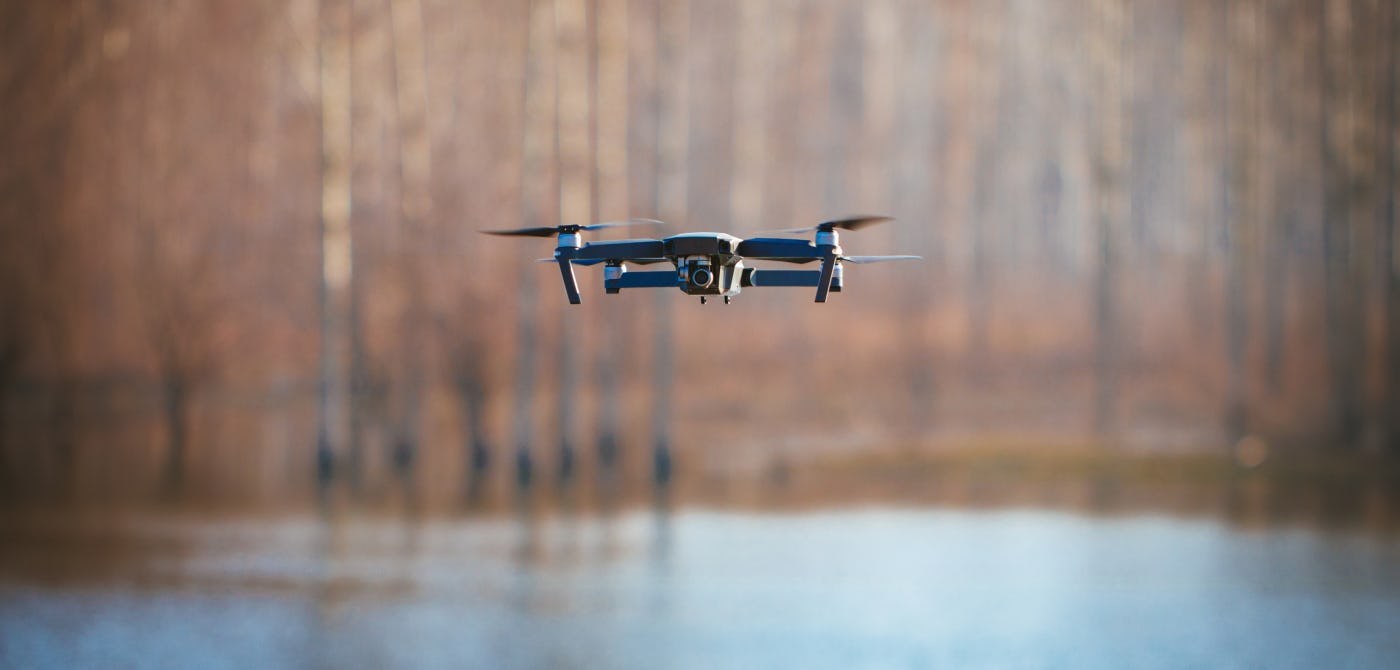 UAVs and GIS - What you need to know
As integral pillars of numerous industries, Geospatial Information Systems (GIS) provide various applications to businesses worldwide. These technologies have their uses in agriculture, planning, cons...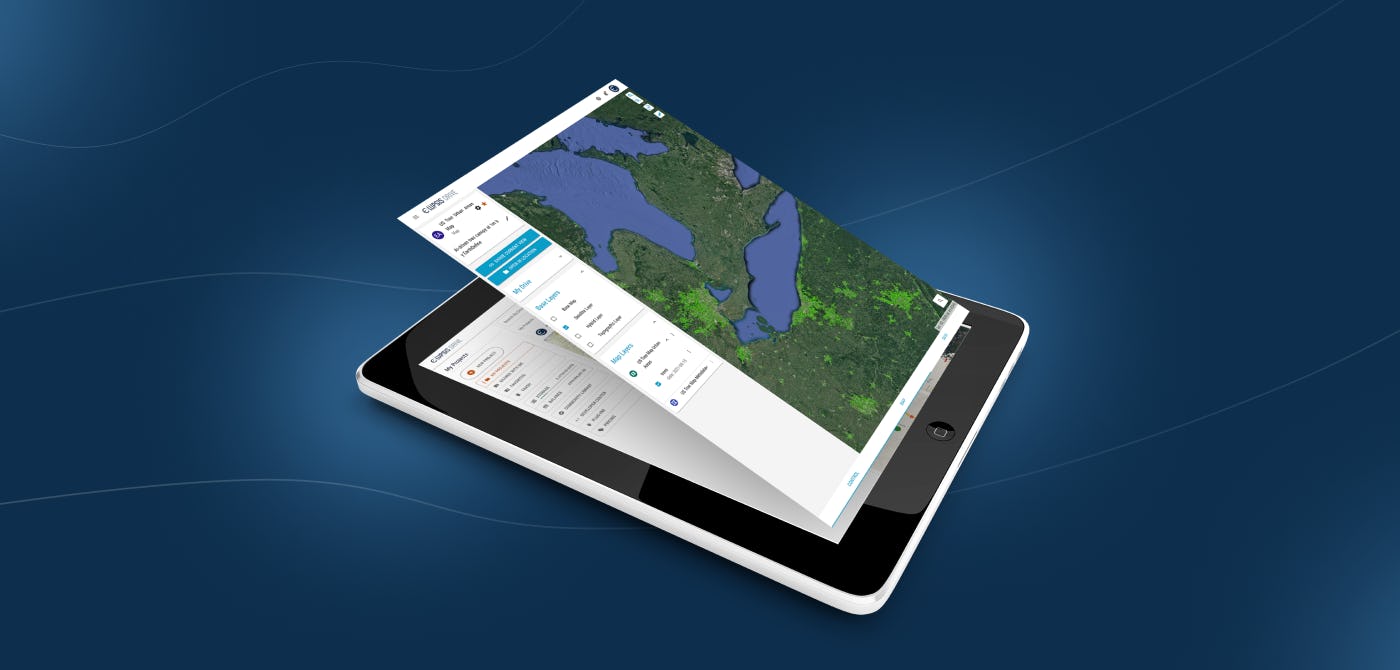 4 steps to share your spatial data with the world
Do you have spatial data worth sharing? And is data activation and collaboration turning out to be a much bigger challenge than you originally thought? Well, you have come to the right place. At Ellip...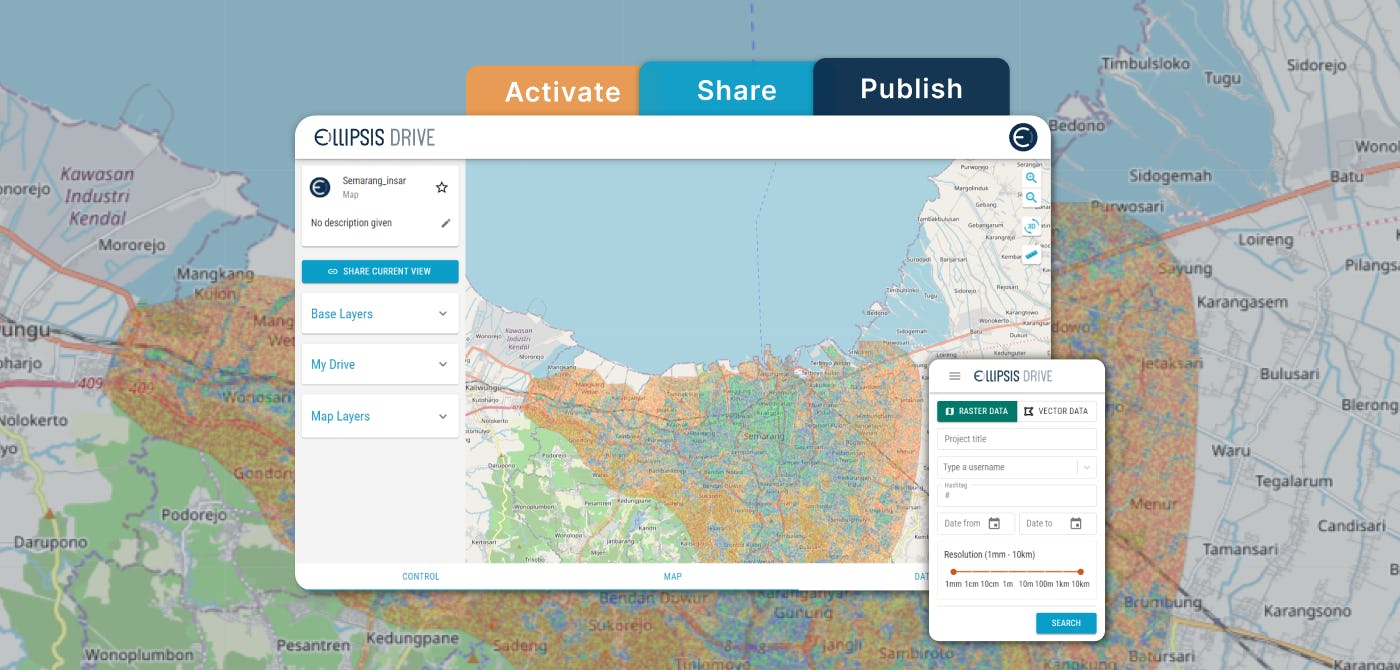 Seamless Delivery of Remote Sensing Analytics to Clients
Remote sensing analytics companies are highly sought after in the current marketplace. It comes as no surprise really. We are living in the information era and remote sensing analytics companies provi...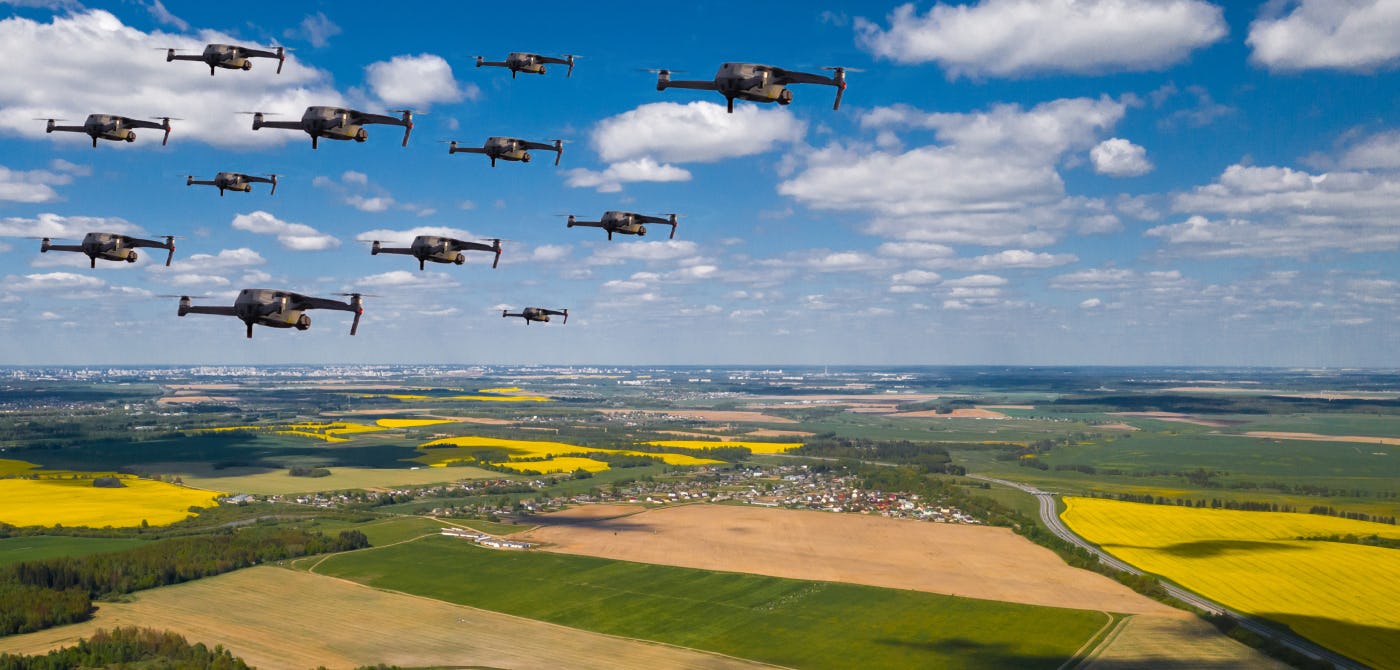 How Remote Sensing Makes Geospatial Data Collection More Accessible
Many industries, such as civil engineering, mapping, conservation and geoanalytics rely heavily on geospatial data. Although collecting and analyzing this information has been difficult in the past, t...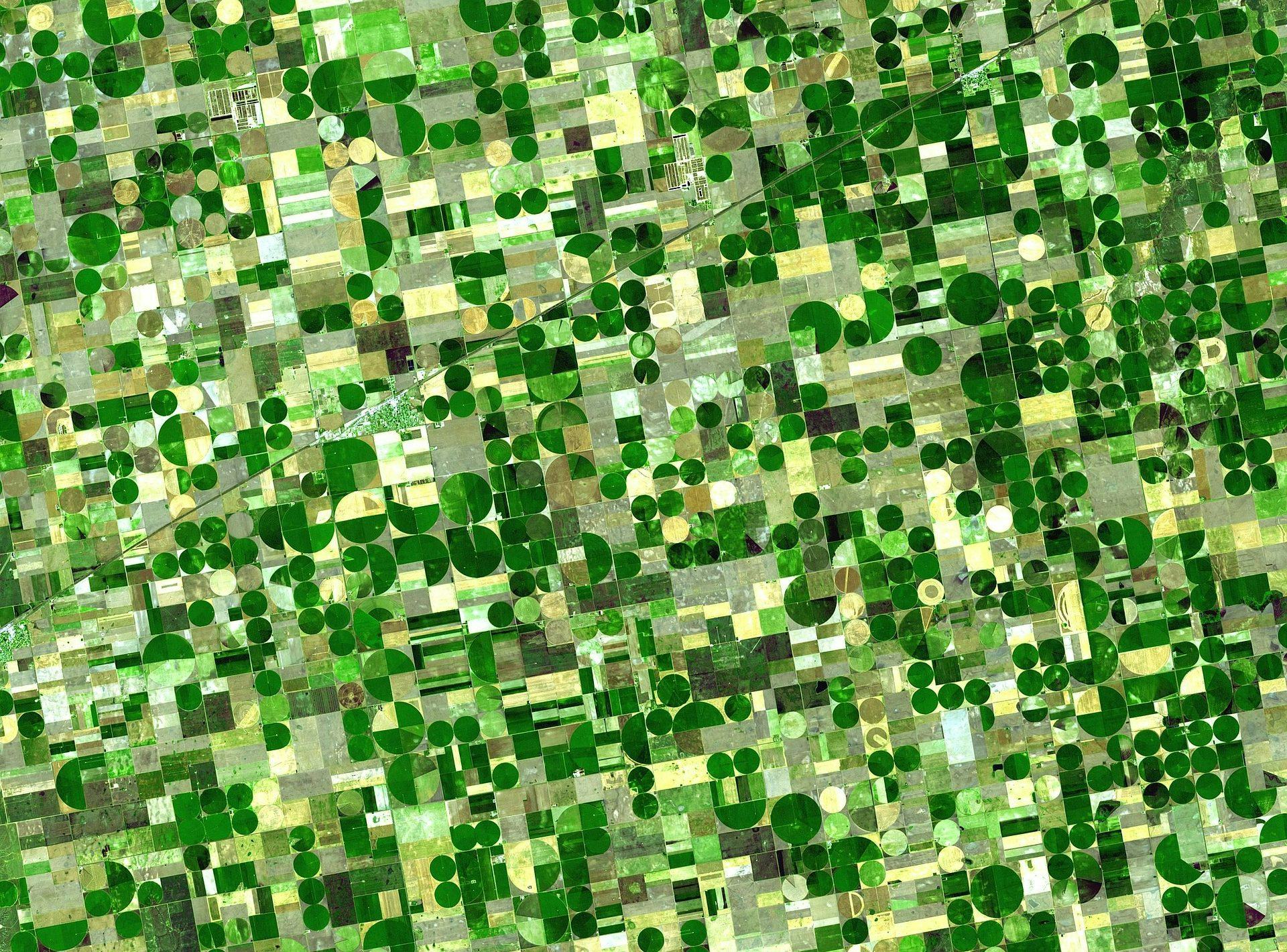 The sustainable way of doing business
In today's post, we shift our focus to 52impact, a company based in the Netherlands that firmly believes in building a sustainable future. Sustainability is a choice, a decision, and 52impact provides...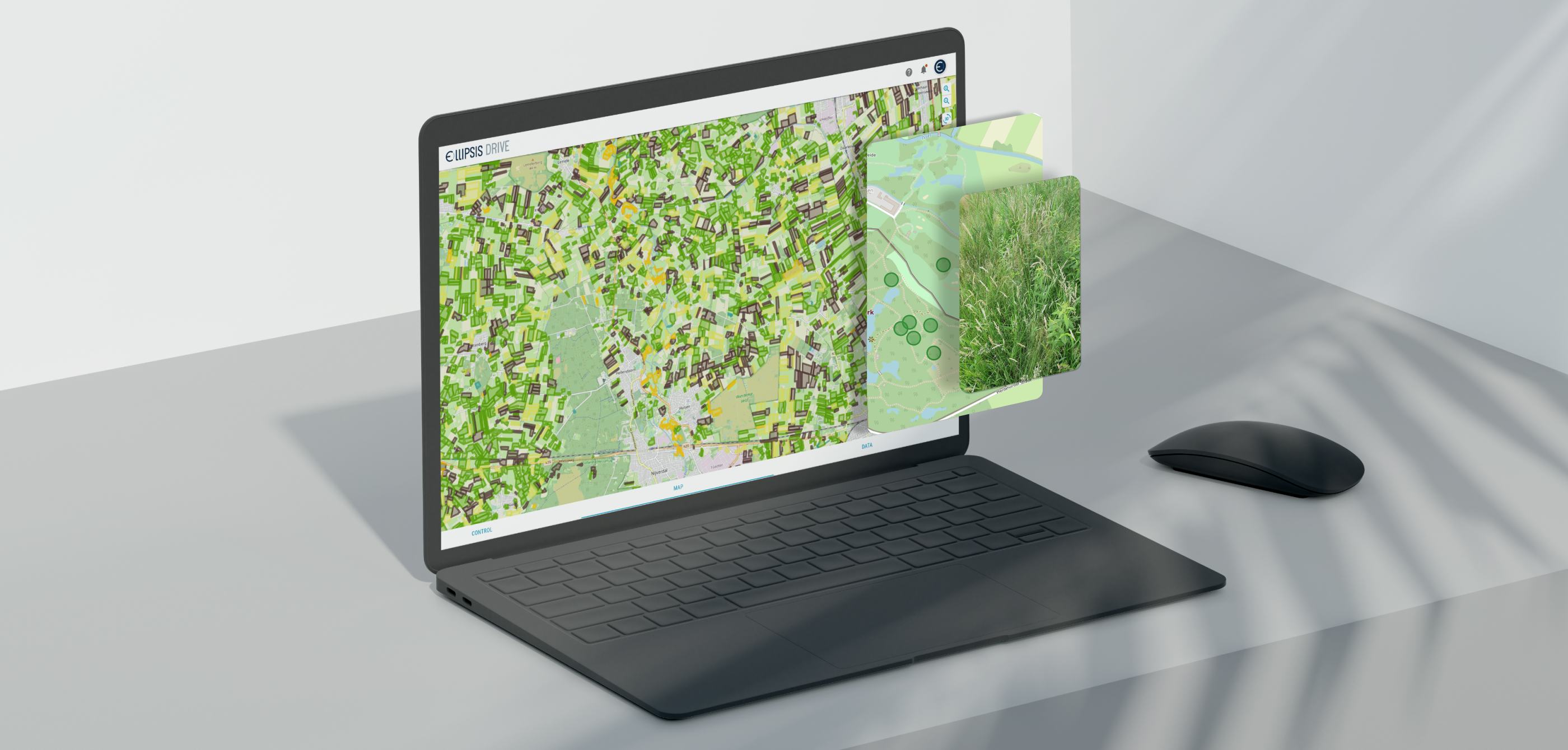 Preserving the Dutch grasslands
The Dutch have always taken great pride in their agricultural contribution to the world. They are known for extremely efficient food production and exporting some of the best milk and dairy products t...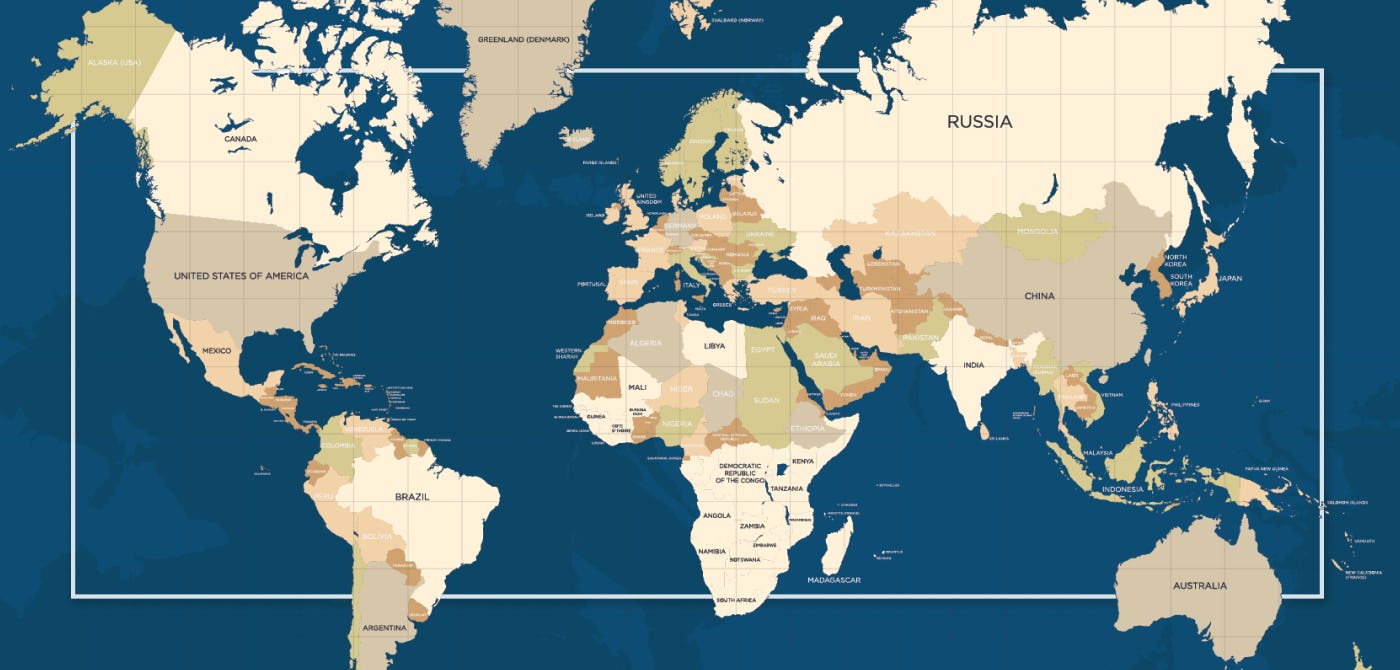 Why Cartography still matters
Maps have been the cornerstone upon which the world was discovered. Since ancient times, explorers have always relied on maps to discover and rediscover the world. Cartography is the art and science o...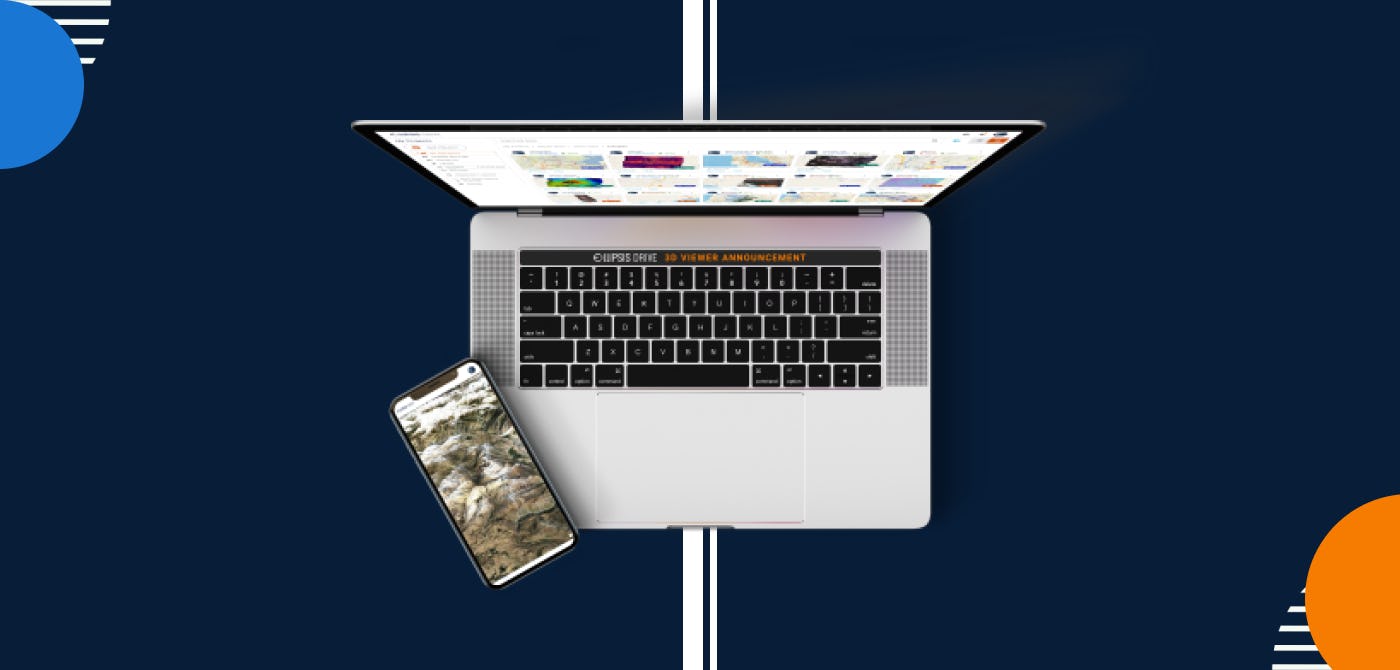 Ellipsis Drive 3D Viewer Announcement
On September 15th Ellipsis Drive officially releases 3D mode for its web viewer. This will complete the Drive as a plug-and-play tool for managing and sharing any type of spatial data. The new 3D mode...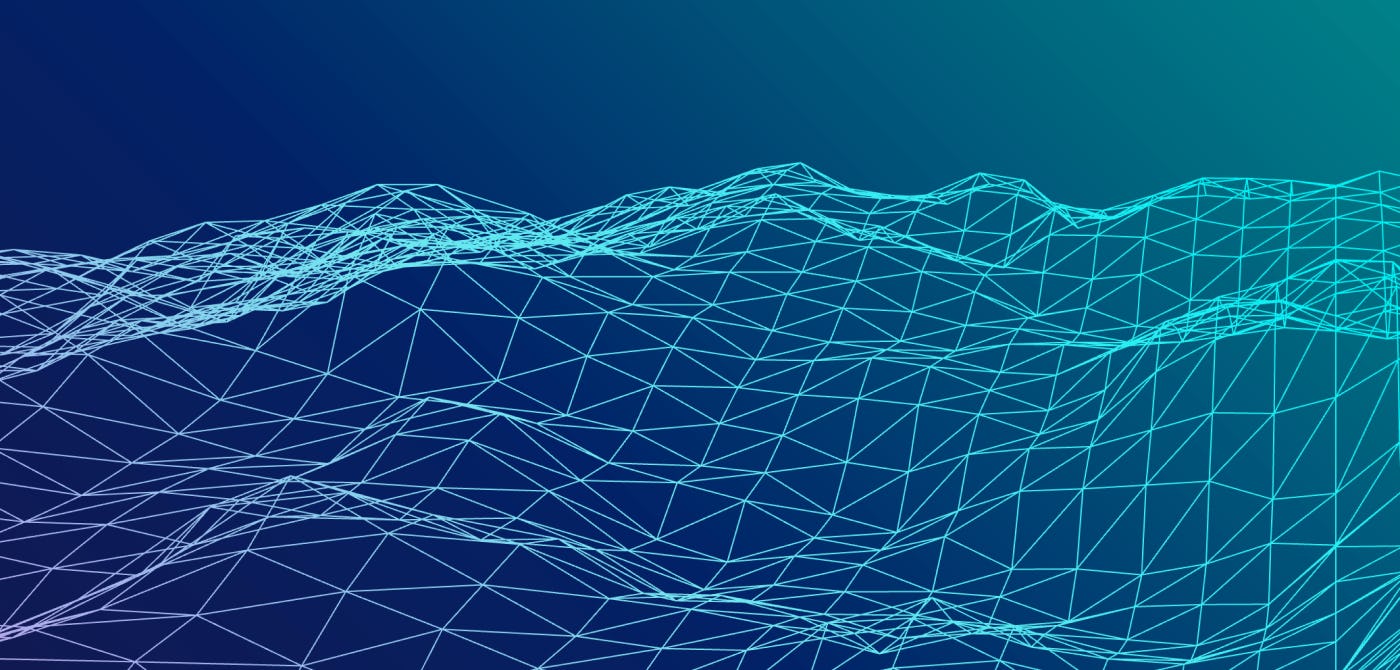 How Geocoding Can Be the Secret to Selling More Products
The dream of any business is to always be at the top of their customers' minds, ready to sell to them when they are ready and are willing to buy. Back in the day, this goal was incredibly tough to ach...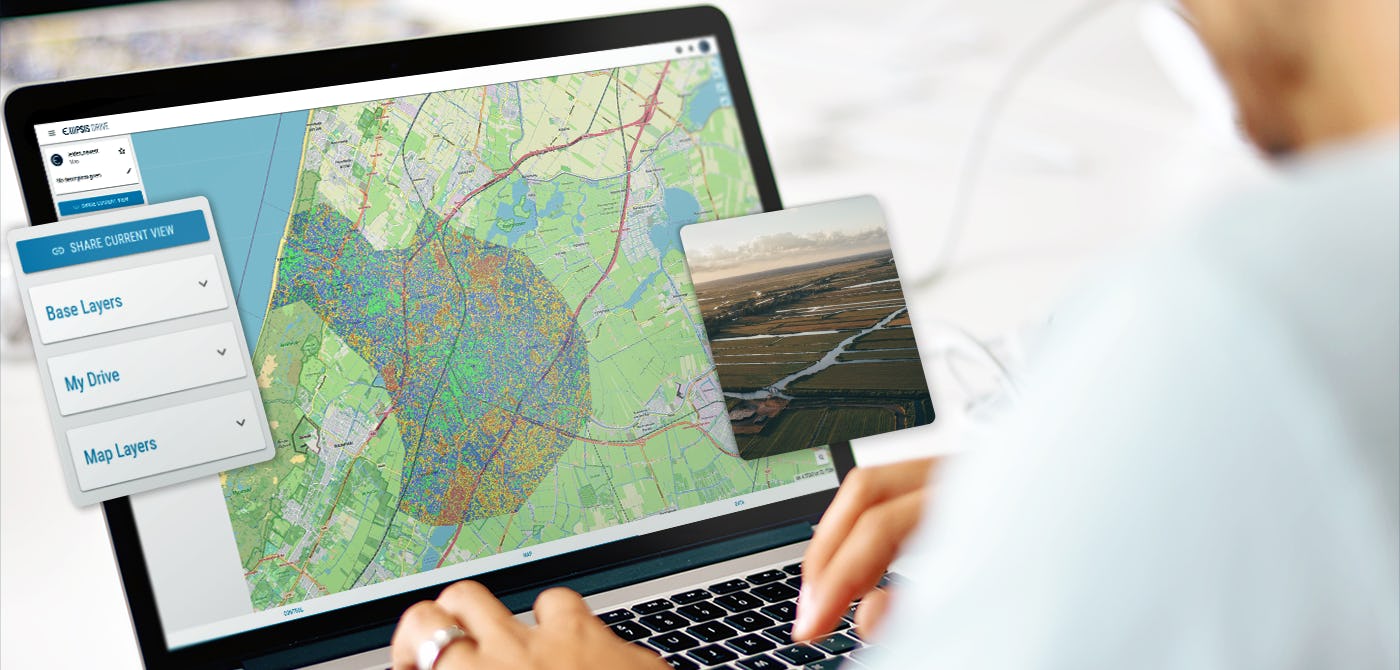 Analysing and Sharing 3D (point cloud) data with a Simple Weblink!
The geospatial industry is going through an incredible revolution as we speak. To be honest, it is not a big surprise, with new technology knocking at our doors every day. If you are a geospatial enth...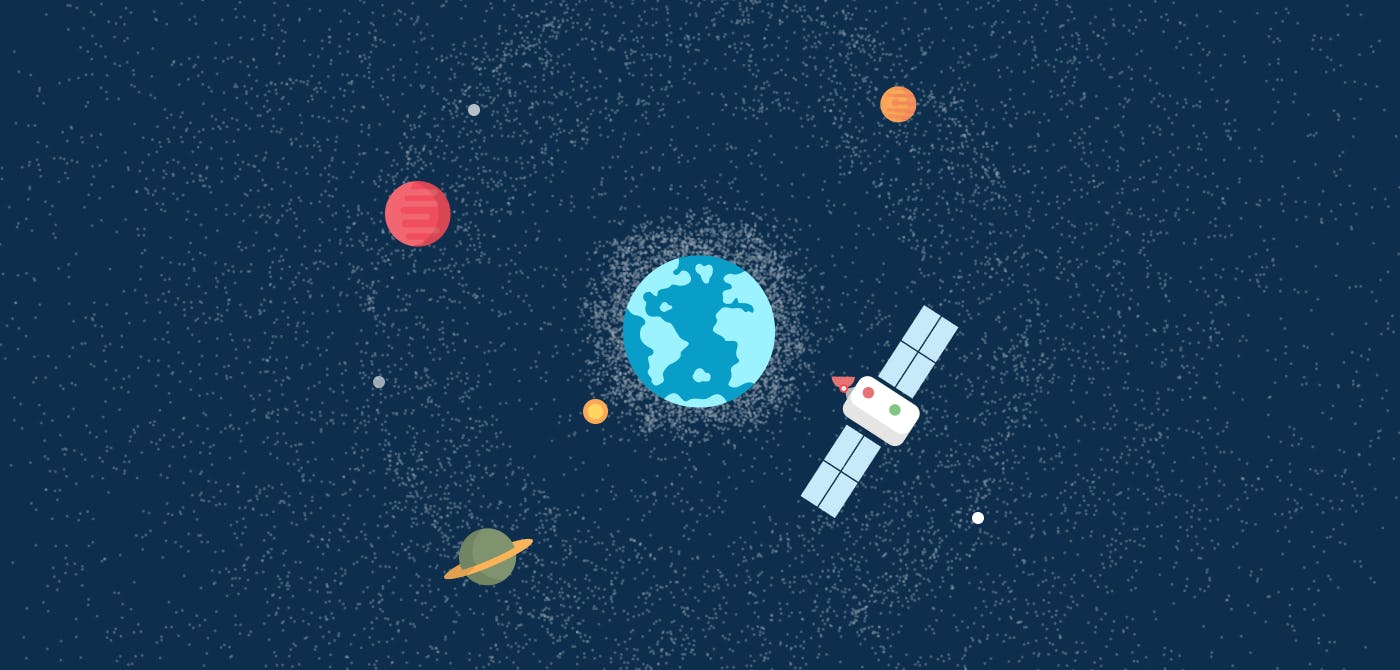 The A to Zs of Remote Sensing
Remote sensing, as the name suggests, means tracking and capturing data on the Earth's surface remotely. It is typically done by the various satellites surrounding the Earth. The satellites capture th...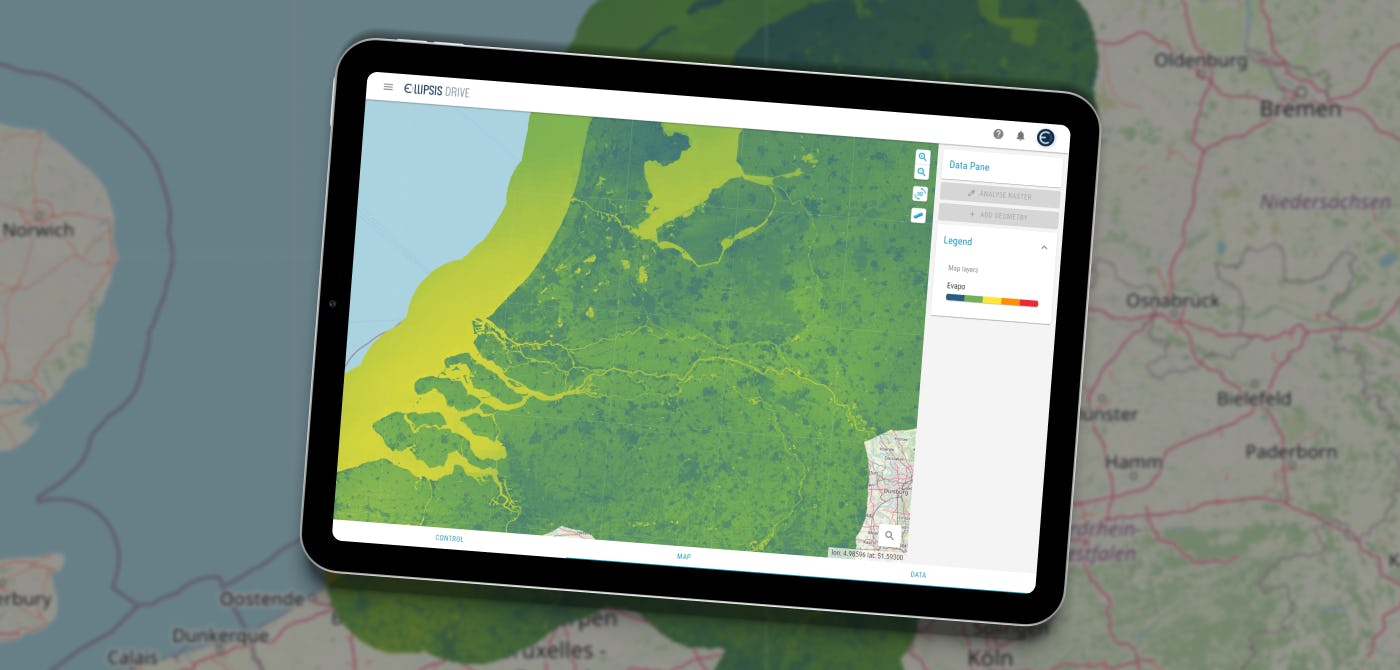 Monitoring Droughts in The Netherlands
Despite the small size of the country, The Netherlands is the second largest exporter of agricultural products in the world. What's their secret? What makes them tick? Well, it is a combination of ide...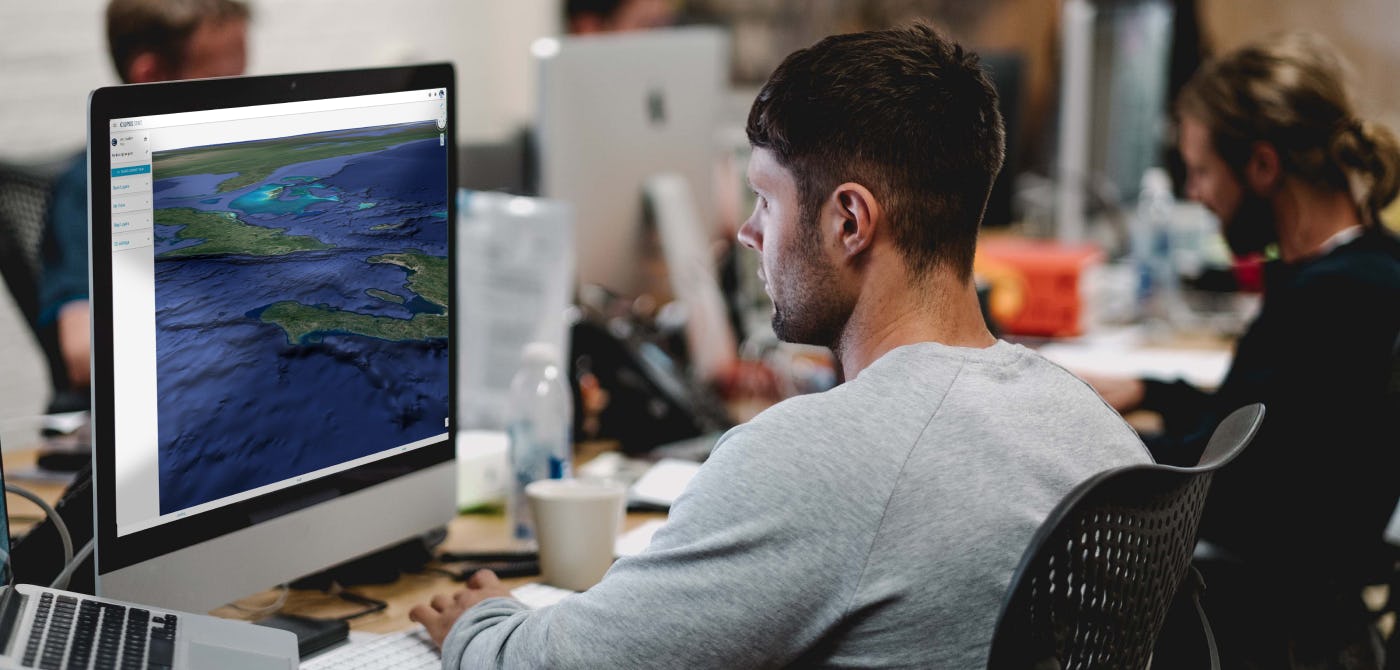 What are the uses of 3D GIS?
Geographic Information System or GIS has paved the way for mapping and spatial reasoning to become the primary, vital techniques for problem-solving in various situations. Geospatial professionals lev...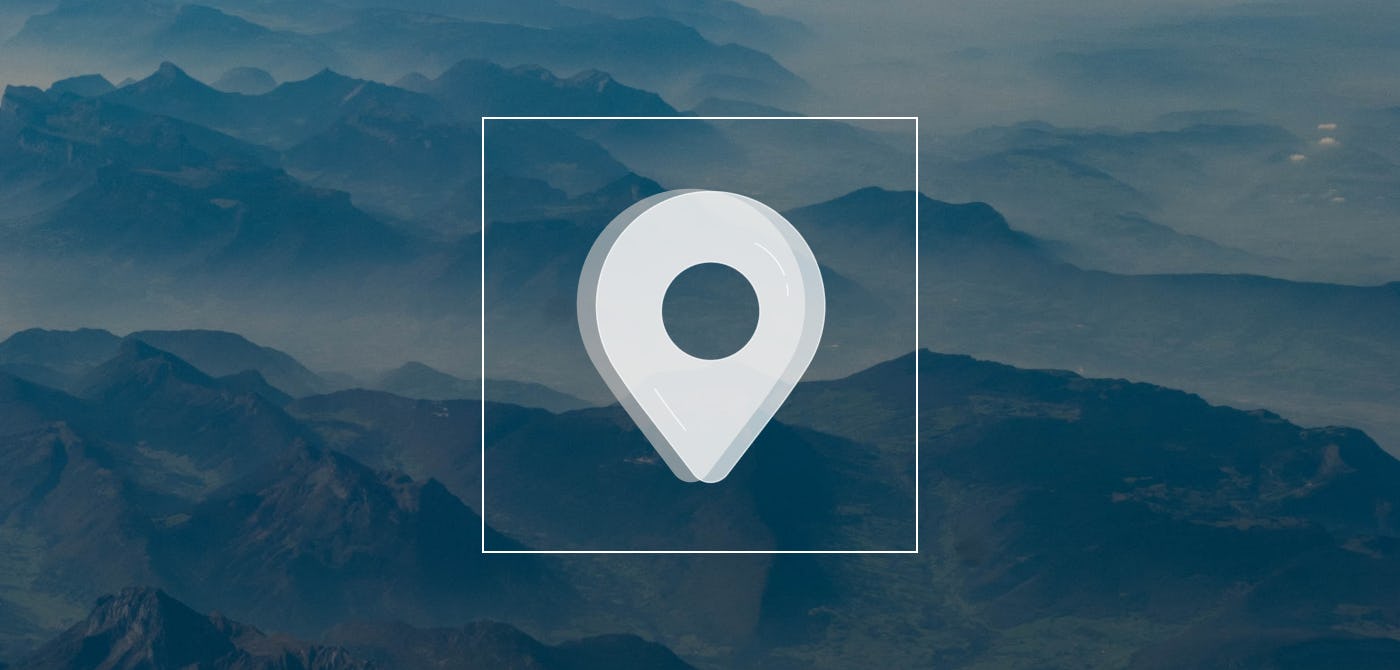 Location Intelligence, the Core of Digital Transformation for GIS
Over the last decade or so, the importance of information has exponentially increased. With more and more data becoming available every day, it is obvious that data owners hold all the cards. Geospati...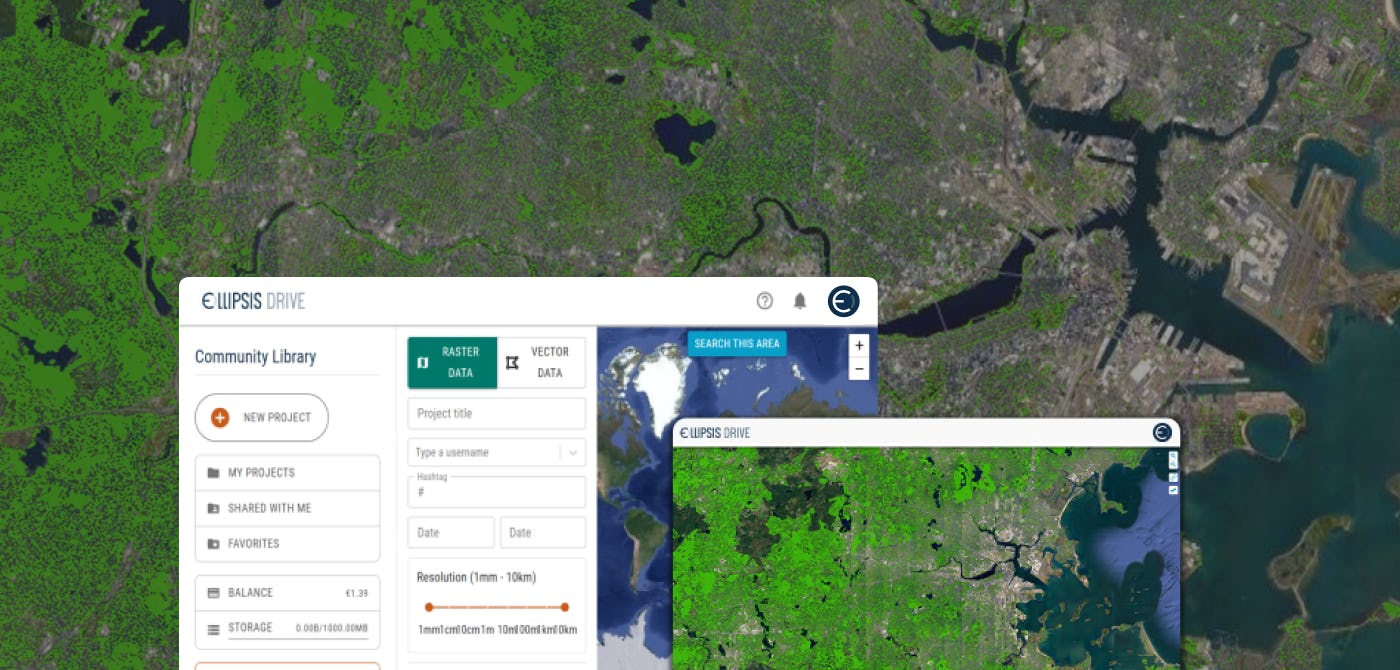 Protecting the Earth's Green Cover
Trees are the single most selfless beings on this planet. They have given so much to this world in so many ways. We literally owe them our lives by breathing in the precious oxygen that they produce. ...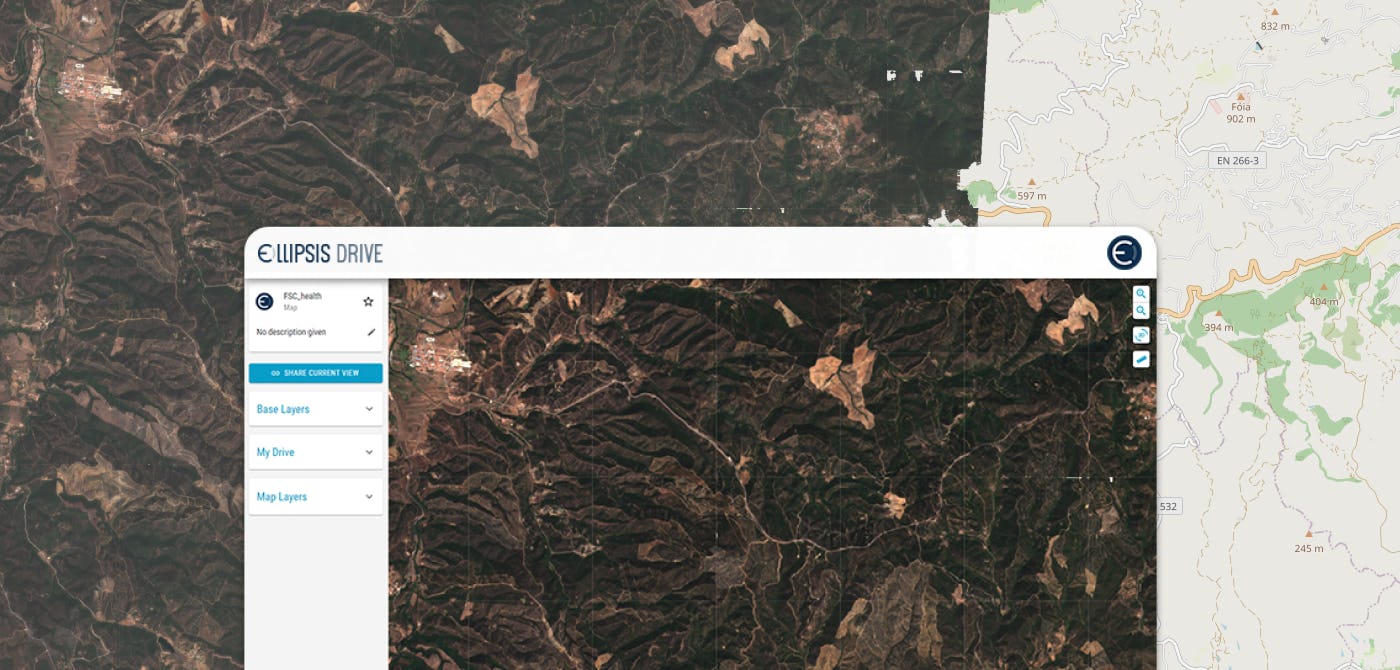 Satellite Radar Data to Monitor Land Subsidence
The Earth continues to go through drastic changes in the 21st century. As the human population rises and the exploitation of natural resources rises along with it, the Earth continues to retaliate in ...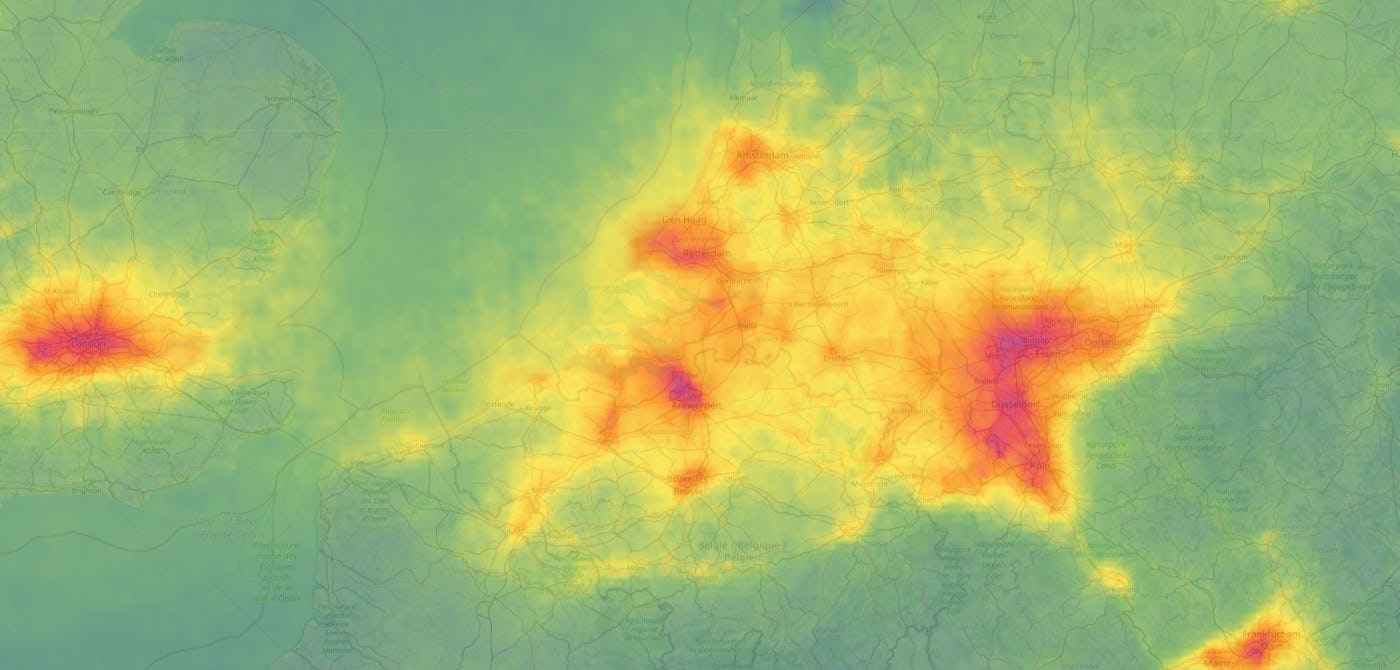 Satellite radar data in flood monitoring
As climate change continues to enforce itself upon the world, natural disasters continue to be on the rise. Floods are one of the most devastating natural events that causes tremendous loss to life an...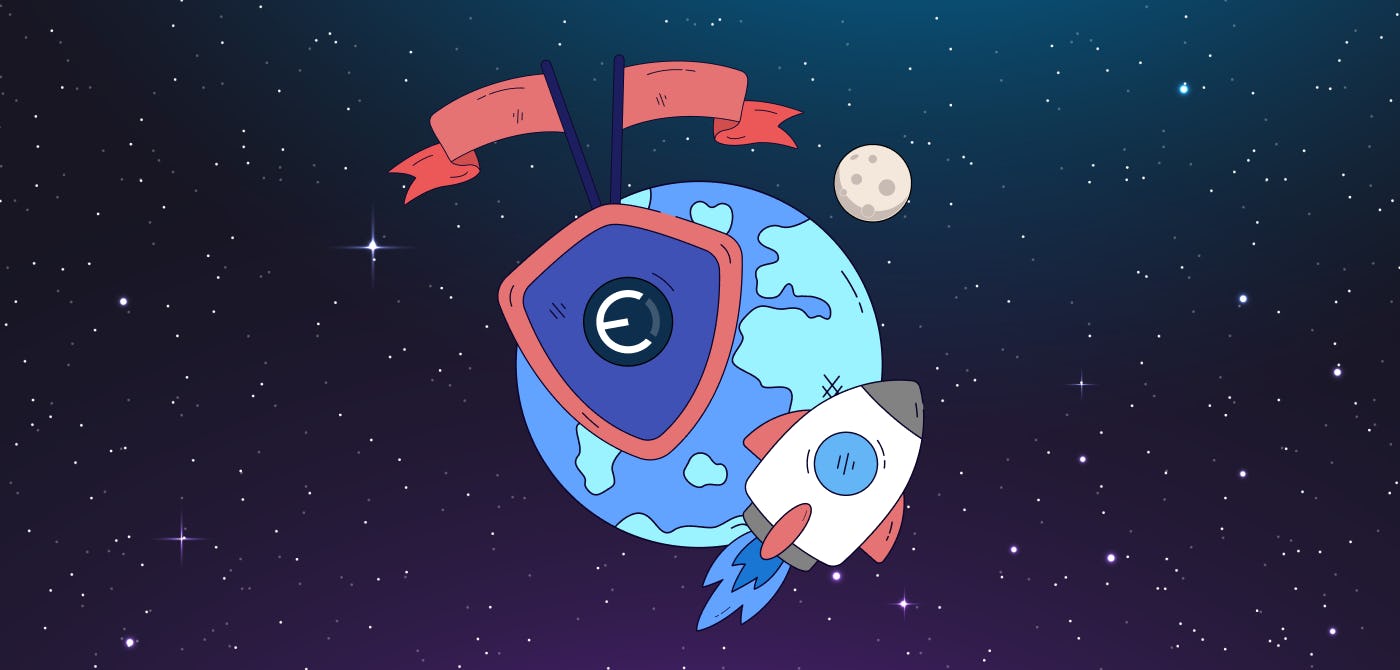 Ethics in GIS - An Overview
As the future of digital systems looks bright, Geographic Information Systems (GIS) is becoming more popular in various industries to help companies map all types of data. The main goal of GIS is to c...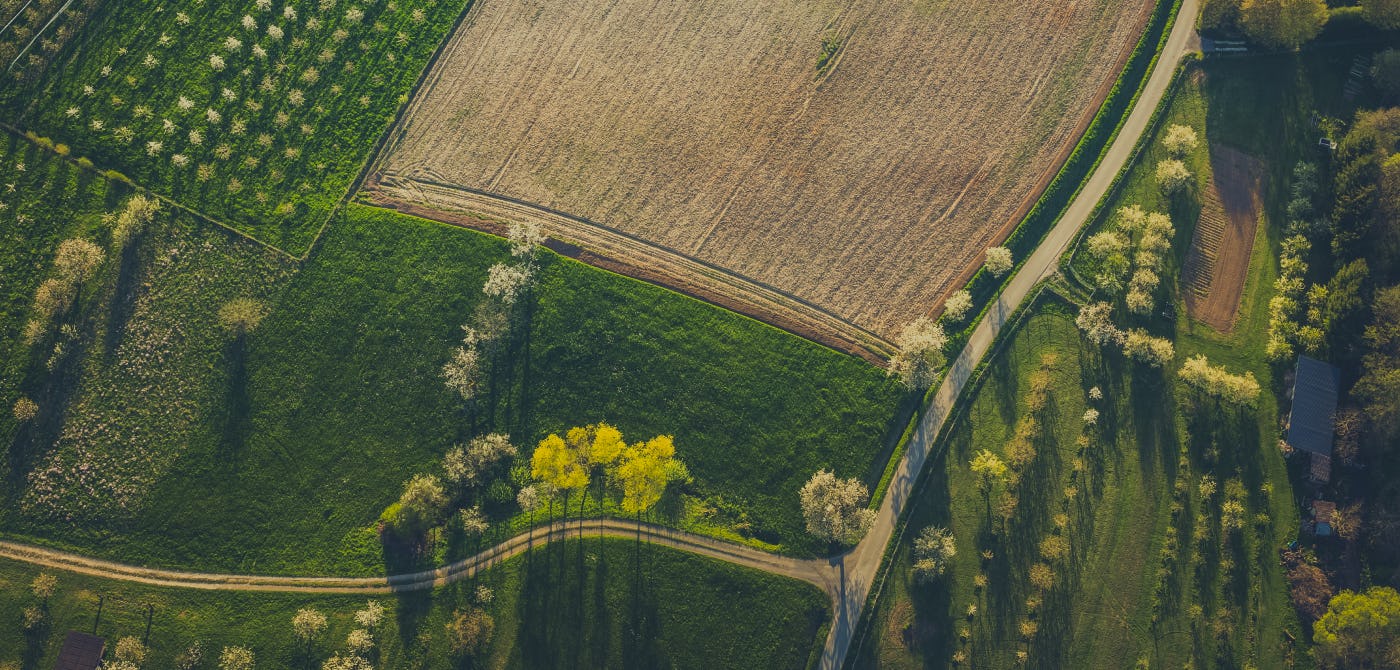 Drones in Agriculture
There was a time when agriculture was only carried out near rivers and other water bodies. Farmers were at the mercy of pests and weather conditions. But as technology evolved, smart irrigation system...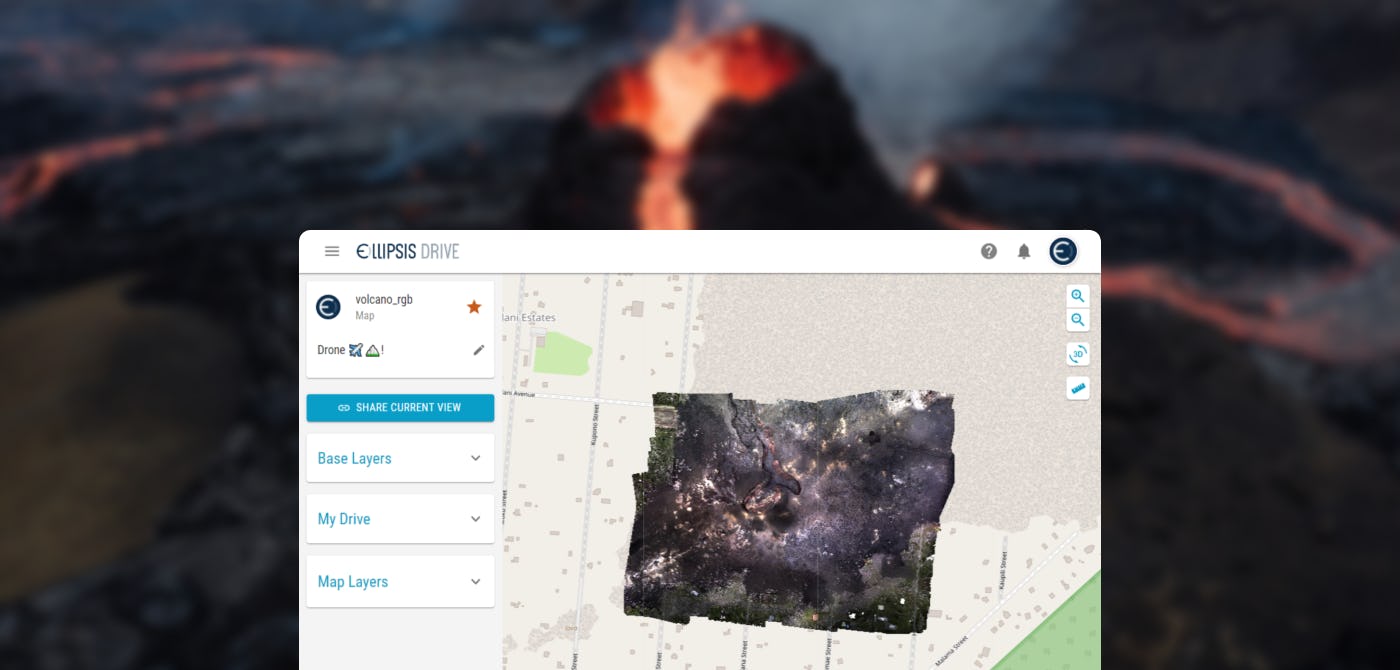 The Impact of GIS Technology on Disaster Response
Natural disasters are an inherent threat to any community. When a region is geographically vulnerable to floods or earthquakes, there must be necessary efforts to reinforce the safety and durability o...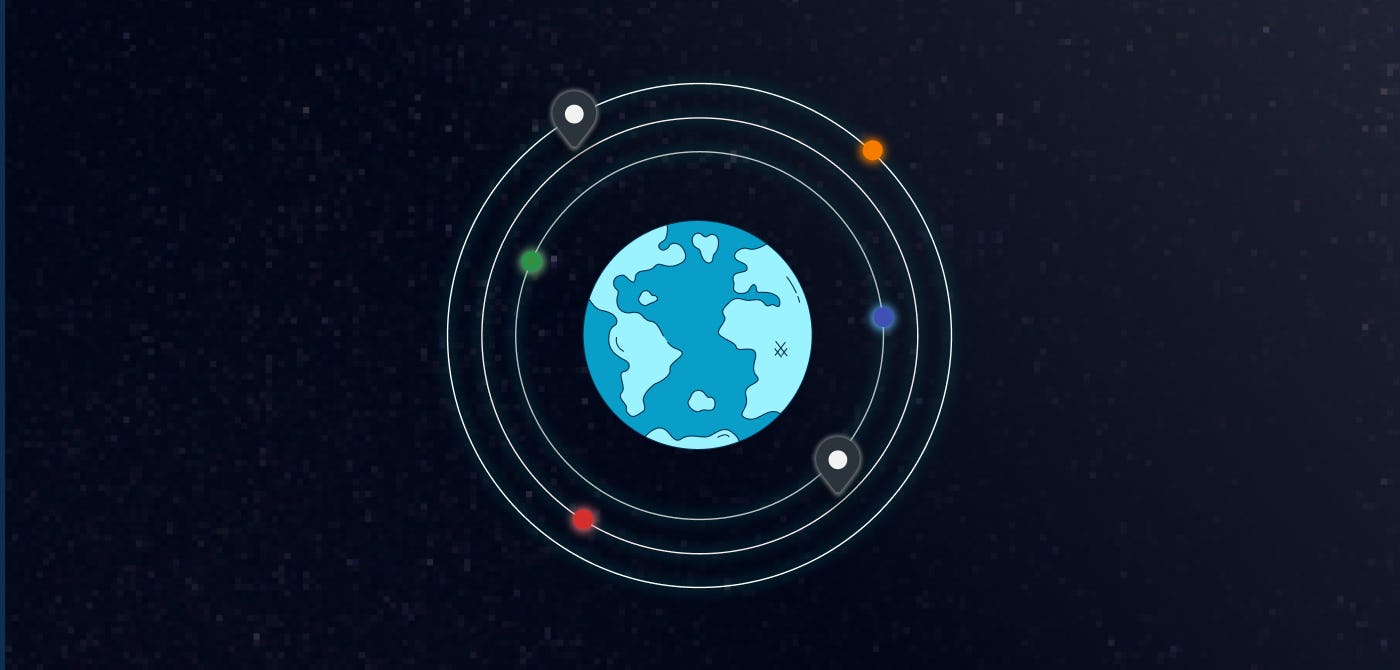 The Role of Location Technology in Optimizing Ads
Location is one of the most critical aspects of marketing. A whopping 59.5% of the world's total population (4.66 billion) are active internet users. This means that businesses need highly targeted, l...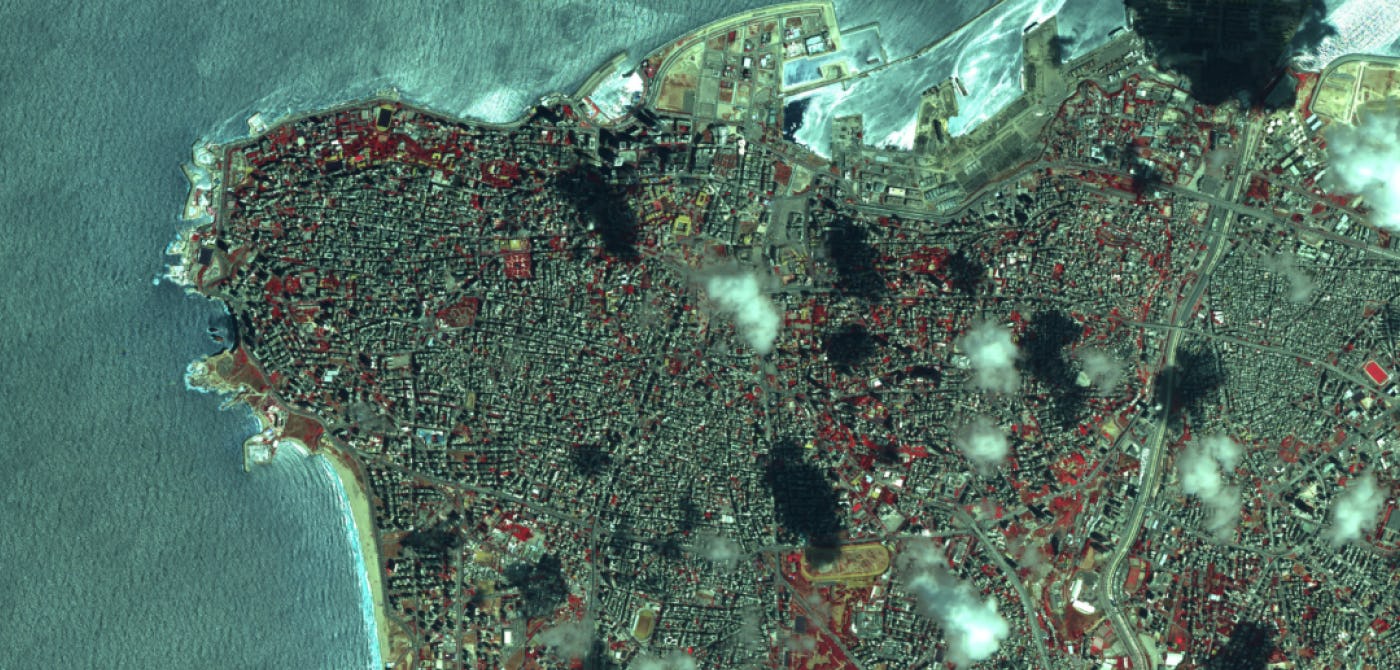 Aerial imagery in urban/municipal change detection
Humanity is currently at the epitome of its civilization. There are new innovations and advanced technologies popping up every day that have brought us to this point. And of course, there is the inter...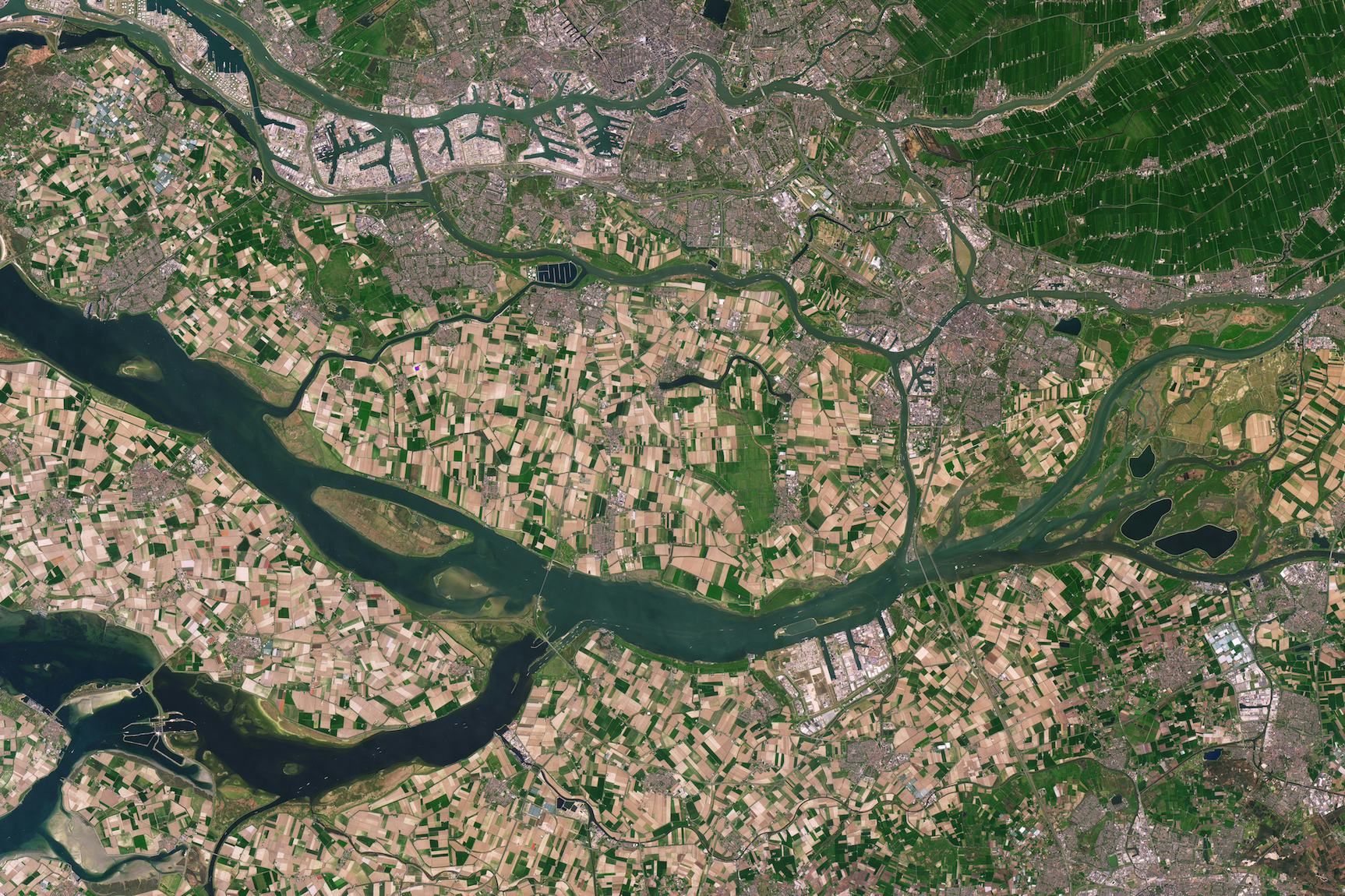 Adding flexibility to the NSO data portal
In today's use case we are going to tell you how the Netherlands' space agency - The Netherlands Space Office (NSO) - has made high-resolution satellite images available for all its citizens and organ...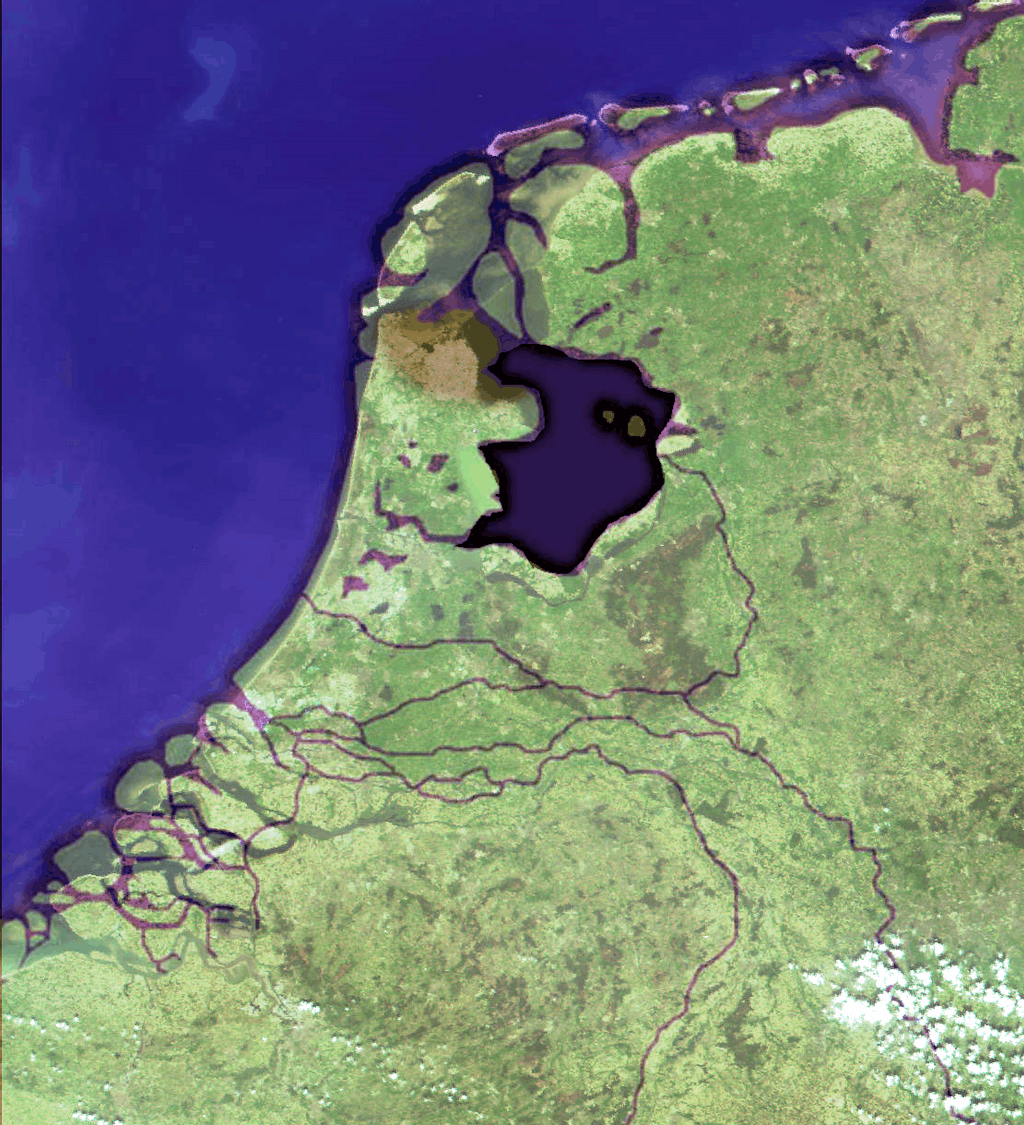 Compiling and sharing geoinformation in the Schiphol region
The geospatial industry continues to make progress every day and continues to make life easier for organizations and individuals alike across the world. The sheer range of its applications and use cas...
How the Roadwork Industry Can Benefit From GIS Technology
A geographic information system (GIS) is a system used to capture, store, analyze, manipulate, and present all types of geographical data.  Since its inception, GIS technology has helped the roadwork ...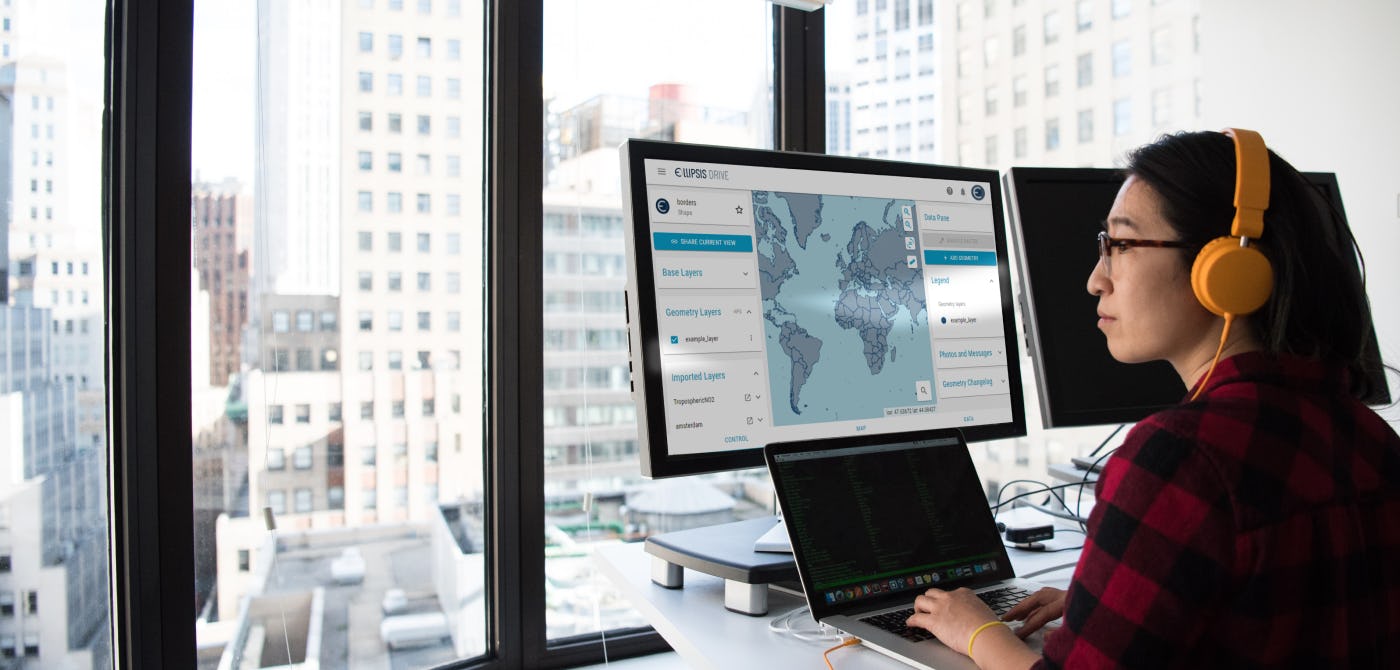 How will the geospatial industry change in the Fourth Industrial Revolution?
What is the Fourth Industrial Revolution? You must wonder, what is the Fourth Industrial Revolution (4IR) that we constantly keep hearing about? Everyone seems to be talking about it. Simply put, it i...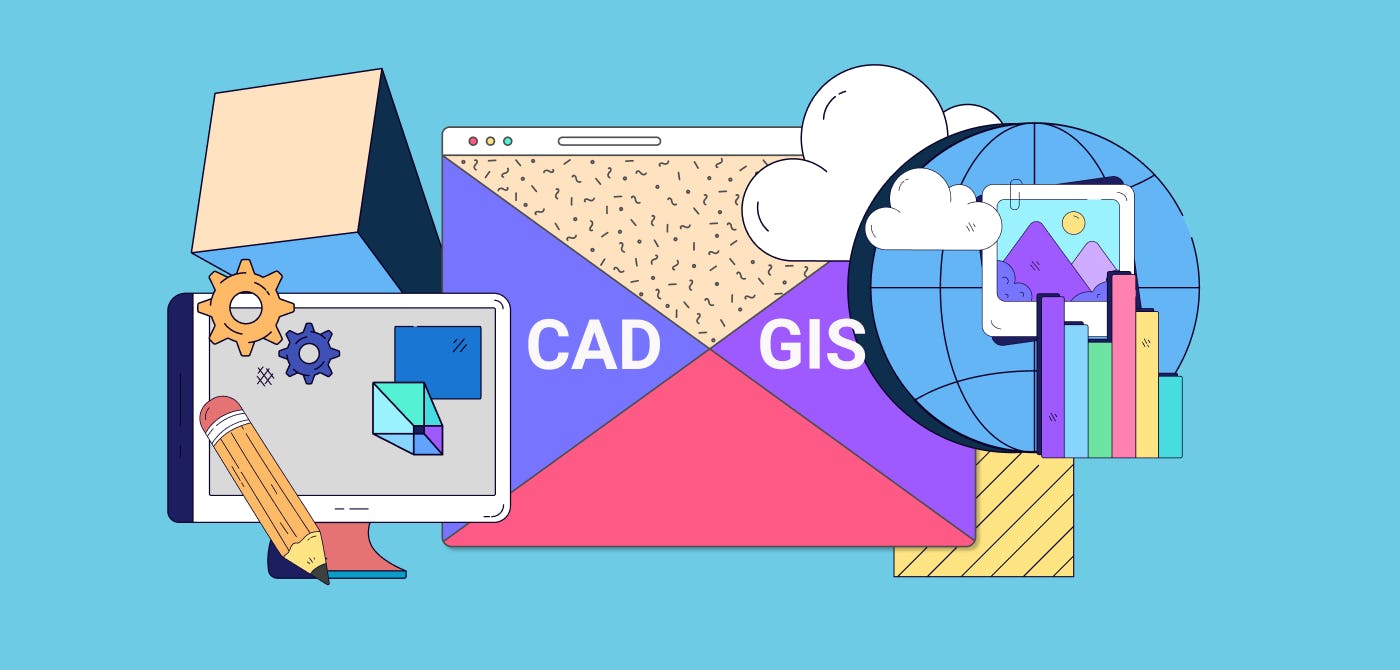 Breaking down the difference between GIS and CAD
CAD and GIS are two types of spatial software. Geographical information systems or GIS capture, store, analyze, and present spatial information visually. Meanwhile, computer-aided drafting or CAD enab...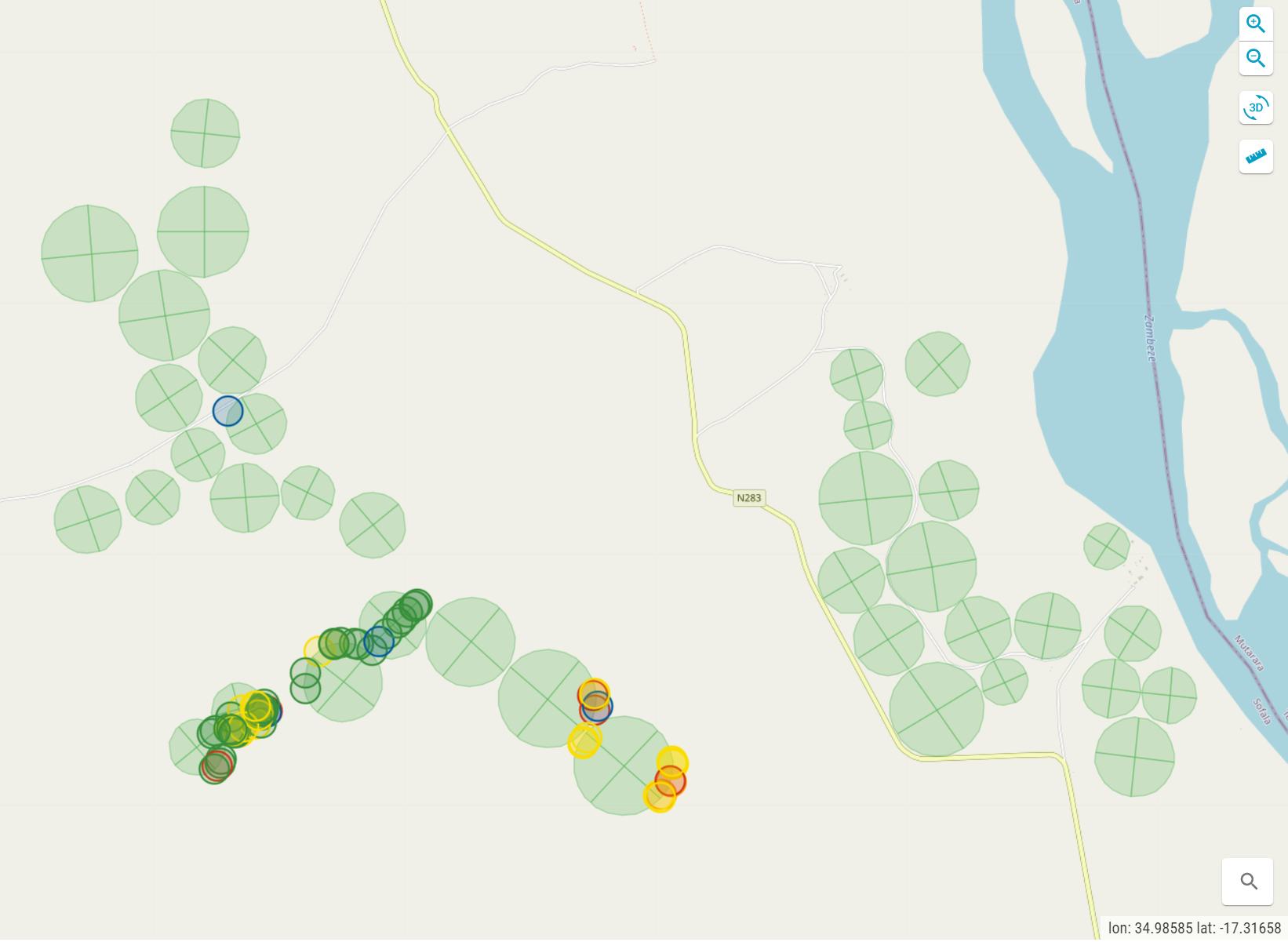 Sharing field status for higher sugarcane yields
Resilience BV has created a data product that is positioned to increase the production of smallholder sugarcane farmers. This innovative product, known as SmartCane, is ready to add efficiency and str...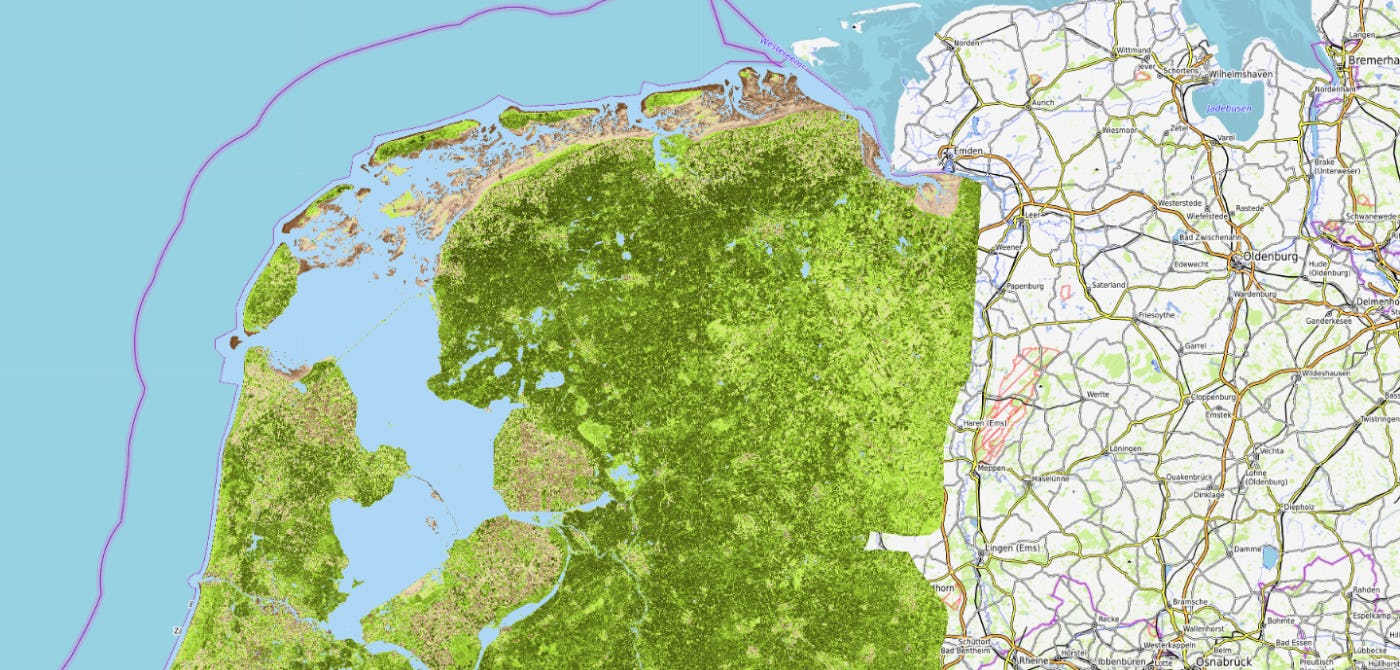 Defining Spatial Data Science
When creating solutions in response to research problems, spatial thinking is necessary. Scientists come up with methods that allow a thorough analysis of data, done with the help of state-of-the-art ...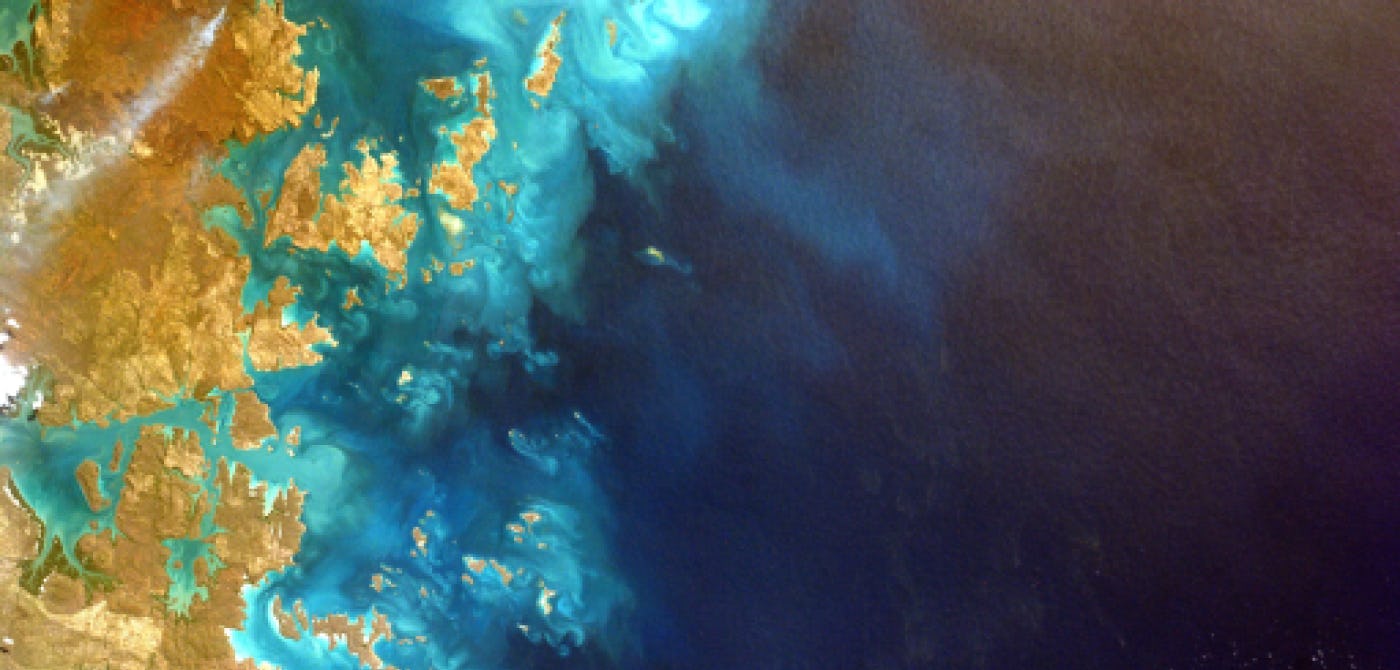 Mapping and Geographic Information Systems: What Is It?
One of the biggest things helping organizations today is incorporating geographic information systems to help present and share data. A geographic information system or GIS is a system that captures, ...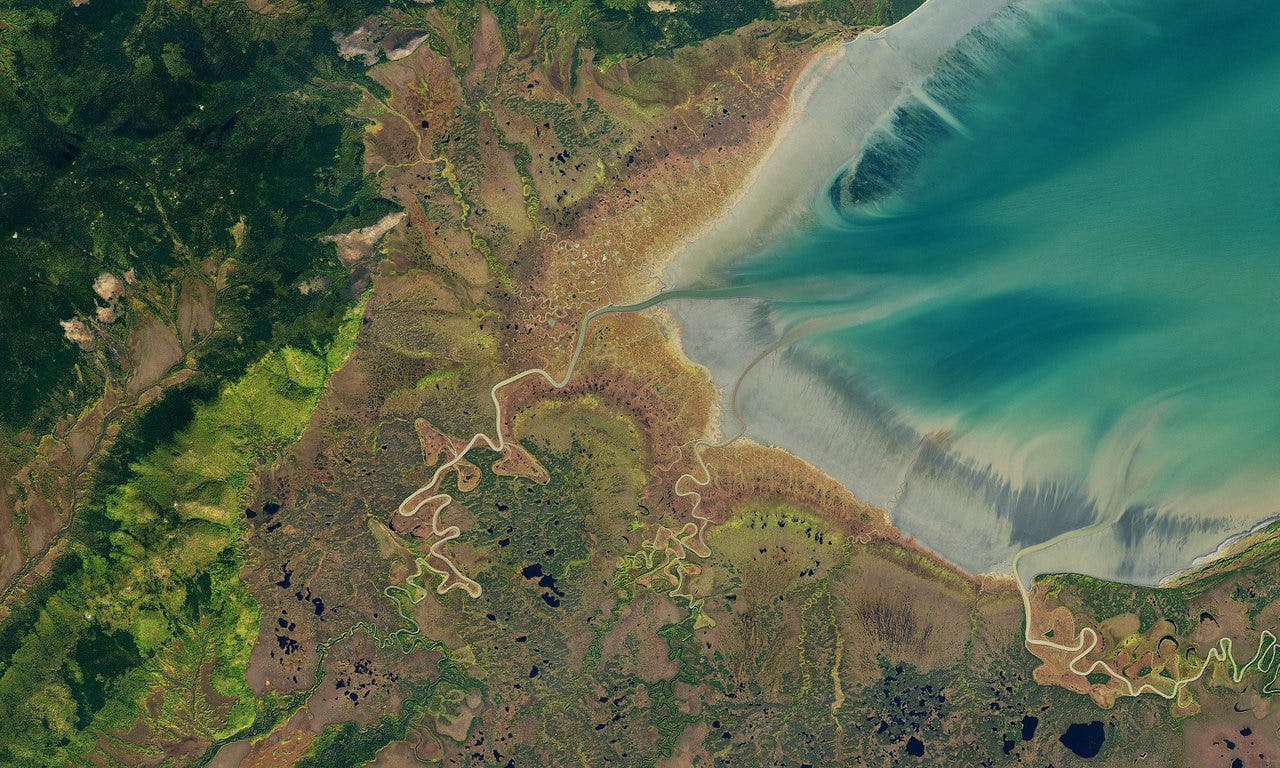 Gathering clay data for optimal excavation
If the land you own was filled with mineable gold, you would probably want to at least know, right? What if you were sitting on tons of valuable clay? Turns out that could be worth a small fortune as ...
Drone data acquisition for detailed mapping of crucial areas
Meet BV is a company that specializes in surveying, hydrography, and photogrammetry. If you think that sounds high-tech, you are exactly right! But to put it simply Meet BV is really good at gathering...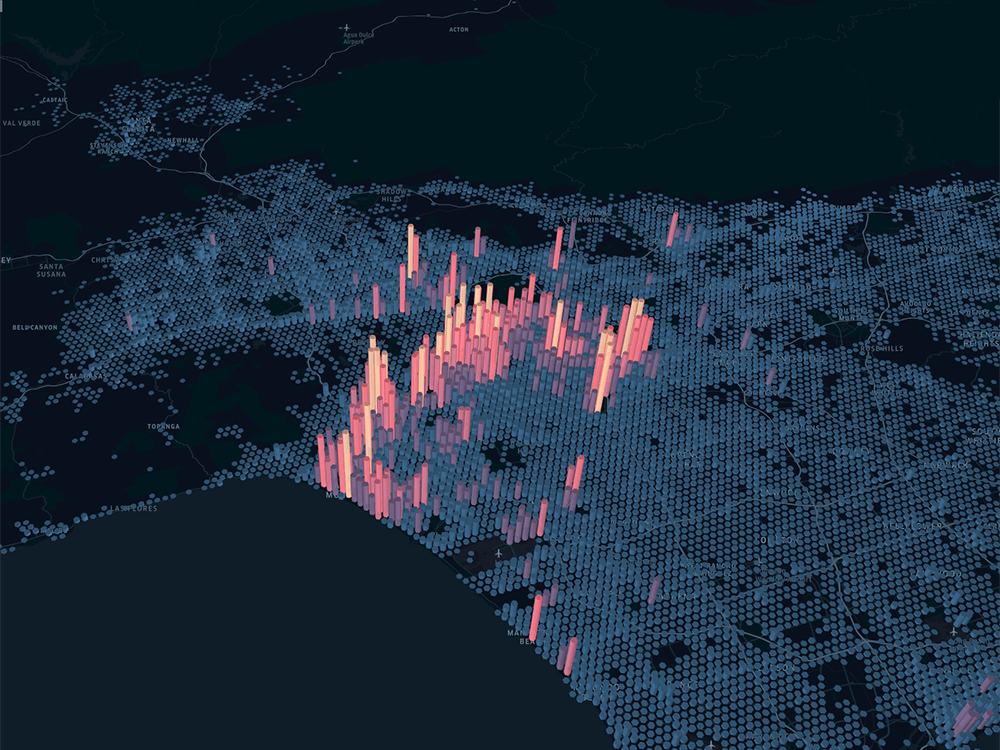 Selling spatial data
Selling spatial data is hard work. Whether you are selling to corporations, SMEs, or government customers, it's difficult for both the buyer and the seller. Here is why. Spatial data tends to be very ...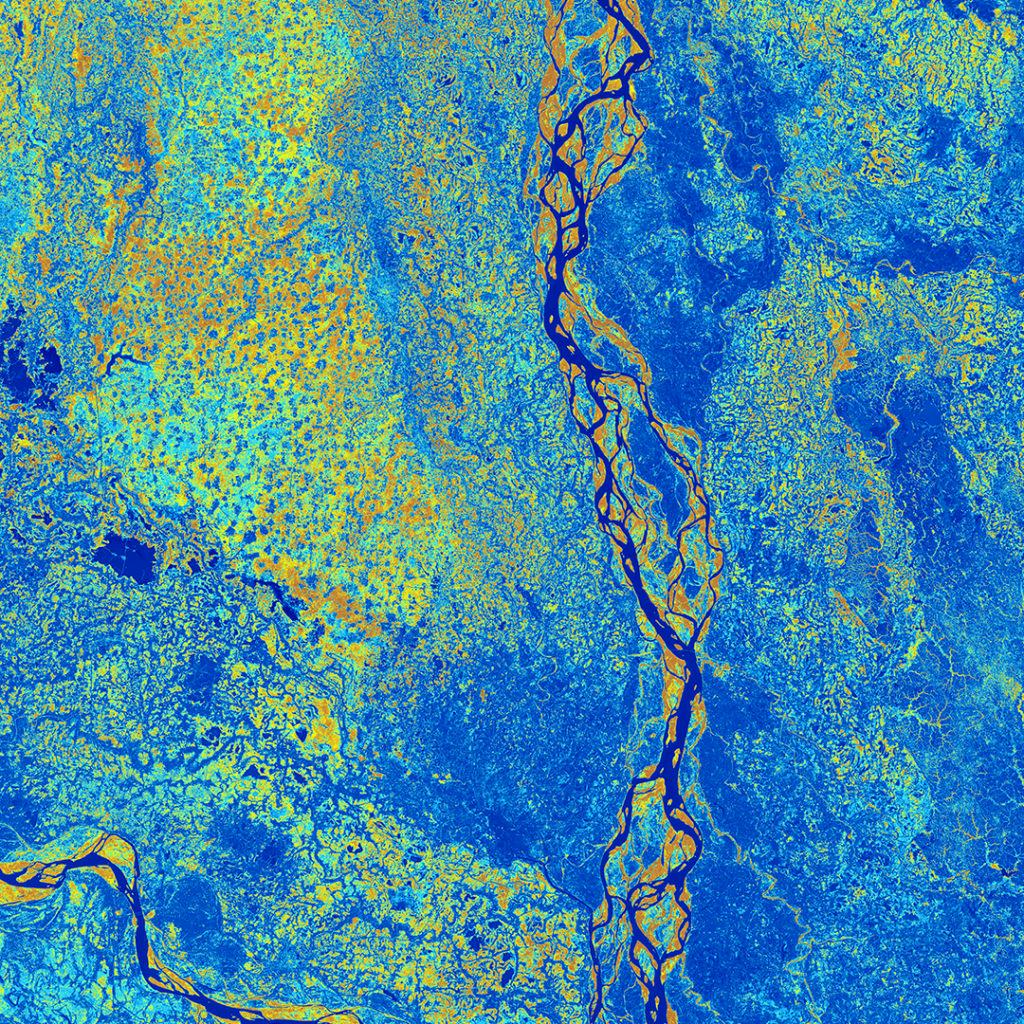 Predictive modeling for safer roads
DokData helps local governments predict the safety of roads with a model that runs on data points such as the number of lanes, distance to trees, turn angles, and many more fascinating metrics! DokDat...

Automated change detection for optimized water management
Dutch tech company Ilionx supports water management authorities by automatically identifying physical changes in waterways such as streams, rivers, and canals. These insights help water authorities to...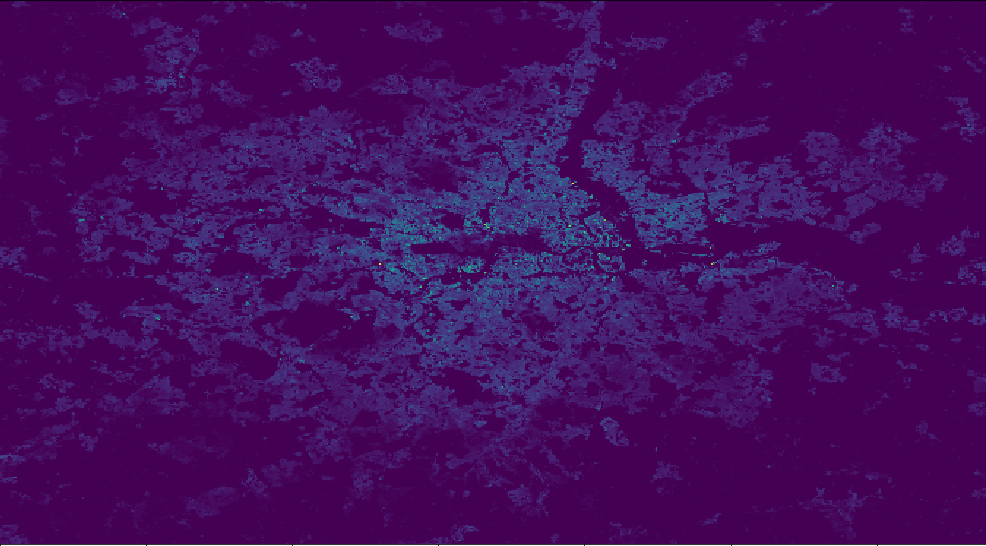 Ellipsis Drive: Funding Announcement
Ellipsis Drive, a Netherlands-based startup introducing the first drive solution optimized for spatial data sharing and collaboration, has raised a $2.3M seed round. The round was led by deep-tech ve...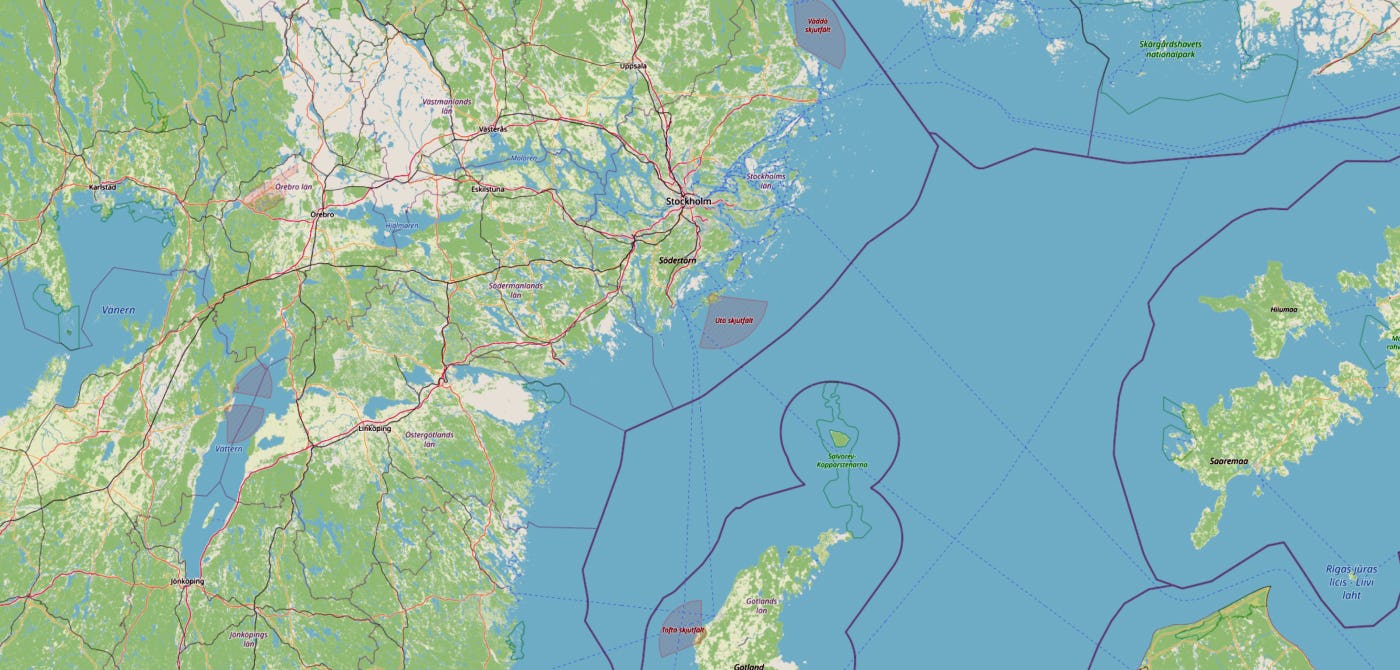 Real-time habitat mapping for better engineering
Bureau Wetering is a Netherlands-based Civil engineering firm that safeguards water systems and ecological interests by engineering nature-friendly features like fish passageways and habitat banks.  T...