Company Update
Ellipsis Drive: Funding Announcement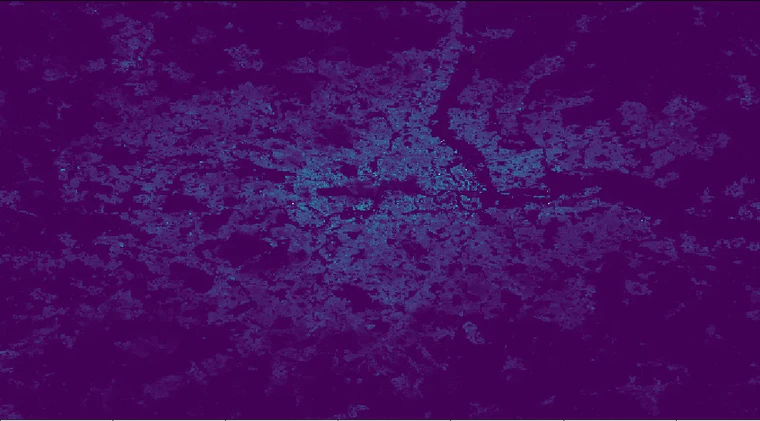 Liked what you read?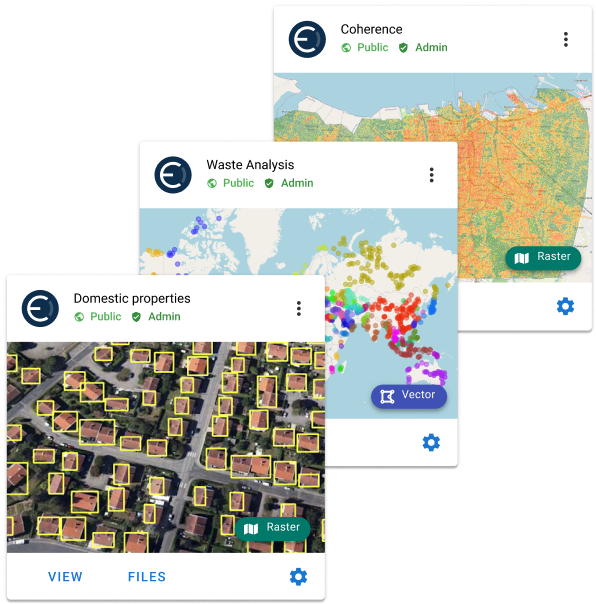 Subscribe to our monthly newsletter to receive the latest blogs, news and updates.
"Spatial data-sharing platform announces $2.3 million in seed round funding"
Ellipsis Drive, a Netherlands-based startup introducing the first drive solution optimized for spatial data sharing and collaboration, has raised a $2.3M seed round. The round was led by deep-tech venture capital firm Promus Ventures through its Luxembourg based space investment fund, Orbital Ventures. Promus Ventures has backed high profile companies in the geospatial sector including RockeLab, Mapbox, Spire, ICEYE among others.
Pierre Festal, Partner at Promus Ventures, is joining the board together with Dr. Jonathan Fentzke, Managing Director at existing investor Techstars who is participating in this round as well and also backs big names in the geospatial and cloud industry, such as DataRobot, DigitalOcean, and GeoSpock.

Ellipsis Drive is proudly joining these ranks of innovators as a cloud-native tool that allows any professional to activate, manage, and share spatial content via the web in under ten minutes.
''We understand that spatial data is key for optimizing sustainable and effective operations across industries and governments. We know that this requires exchange and collaboration between producers, users, and owners of spatial data, sitting across organizations and disciplines. Ellipsis Drive is here to make this exchange of data and knowledge easy and profitable.''
Rosalie van der Maas, Ellipsis Drive's co-founder, and CEO.
To advance the capabilities and potential of the industry, Ellipsis Drive enables users to publish data as online projects in record time. This unique plug-and-play solution makes their content findable and usable for anyone who is granted access.

Ellipsis Drive is committed to platform-independent data use.
"Industry professionals relate to spatial data very differently. They need to be facilitated to do what they do best without being forced to adopt tools that exist outside the scope of their expertise. Data should never be stuck in one interface but should be simultaneously approachable via various endpoints." "The secret to achieving this interoperability lies in saving the data in a more generalized form than the original files."
Minghai Jiang, Co-founder and CIO.
Ellipsis Drive is eager to do away with archaic license-based business models that have been limiting professionals' ability to share, collaborate and commercialize their work from the moment they came into being. "The tribalism we see taking place as companies seek to protect their markets by making it very difficult to collaborate across tools, professional silos, and data sets is holding us all back," says Daniel van der Maas, Co-founder and CTO of Ellipsis Drive. "Our business model, a simple storage-based fee for the space you need to activate your projects, doesn't give us any adverse incentives. We simply seek to be the most value-added place to host your data by making sure your content can be found and connected to by any audience, without limitations. Our interests and those of our users are perfectly aligned. That's how we keep creating value long term".
"We are excited to back the team at Ellipsis. As geospatial datasets become more prevalent we see the need for a solution that enables the geospatial community to store, share and collaborate around these complex datasets and were impressed with the team's vision and execution to date. We firmly believe Ellipsis Drive has the opportunity to become a standard piece of software infrastructure in the growing geospatial sector."
Pierre Festal, Partner at Promus Ventures
Ellipsis Drive was founded around three years ago by a closely-knit team tied by blood, friendship, and a shared passion to build something that lasts. Combining their backgrounds in Mathematics, Physics, Computer Sciences, Environmental Sciences, and Innovation with a shared entrepreneurial mindset, they started their journey. Today they are joined by commercial and technical talent from across the globe. Funds raised in this seed round are allocated toward supporting this growing team in ramping up product development and commercial built-out.
Take the Ellipsis Drive tour
in less than 2
minutes
'
A step-by-step guide on how to activate your geospatial data.
Become familiar with our user-friendly interface & design
View your data integration options
See how it works