Company Update
Ellipsis Drive partners with Amazon Web Services (AWS)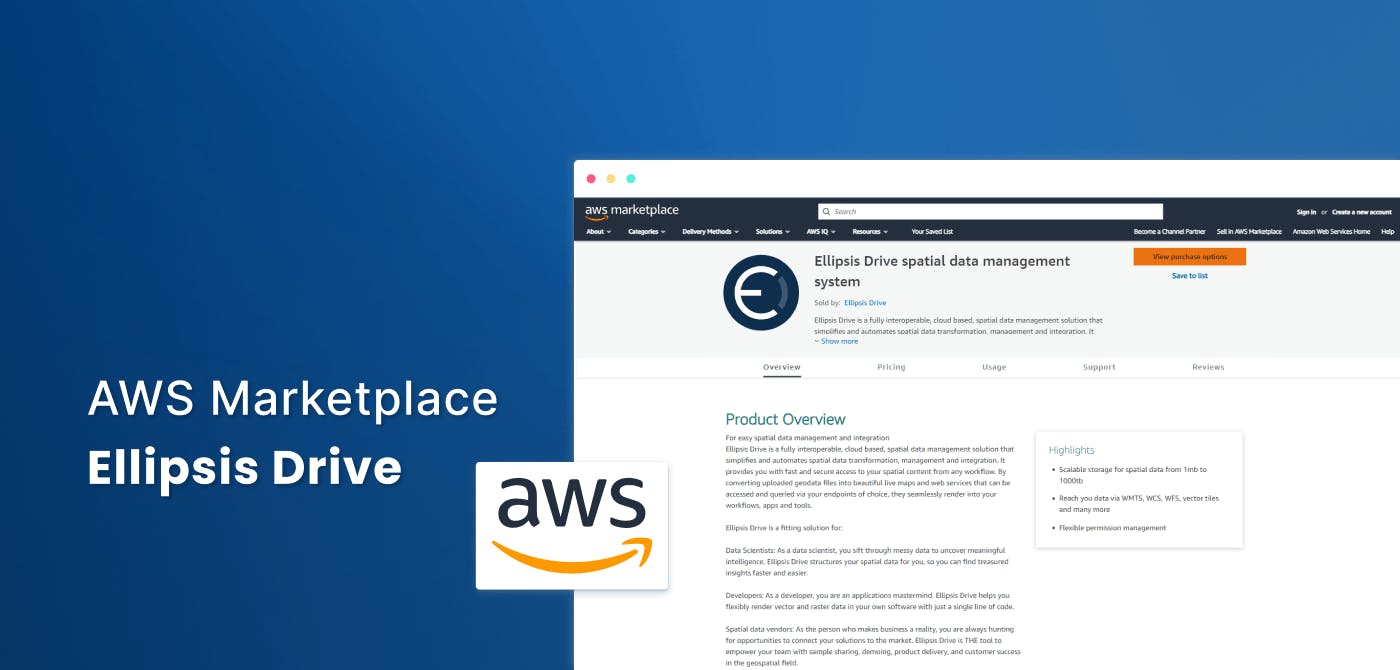 Liked what you read?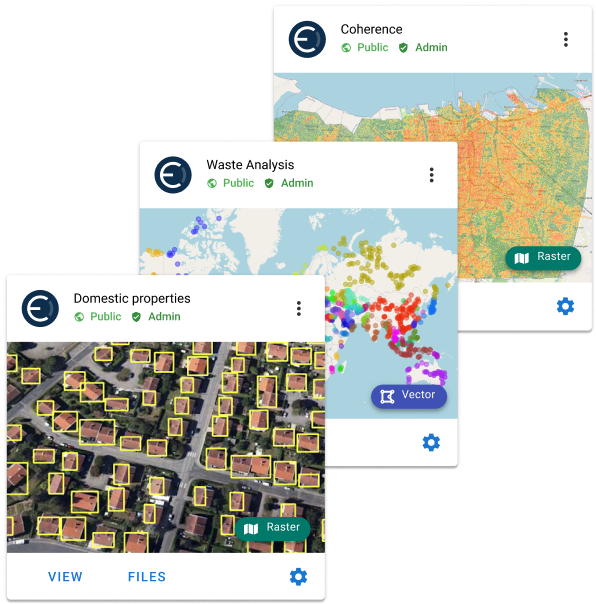 Subscribe to our monthly newsletter to receive the latest blogs, news and updates.
We are delighted to announce that Ellipsis Drive (ED) has partnered with Amazon Web Services (AWS) and is fully operational on the AWS Marketplace as of June, 2023. Being one of the three major cloud providers in the world, AWS needs no introduction. It provides on-demand cloud computing platforms and APIs to individuals, companies and governments, on a metered, pay-as-you-go basis. 
Combining AWS's cloud services (that drive efficiency) in tandem with Ellipsis Drive's spatial data management solution creates synergies in multiple ways. More specifically, the AWS Aerospace & Satellite Solutions team is able to better support any NewSpace organization operating in AWS that either sells or relies on 2D/3D spatial data in their daily operations and workflows. Ellipsis Drive is added to the infrastructural mix of AWS cloud services to further simplify and scale 2D/3D spatial data ingestion, management and integration, while guaranteeing data interoperability across all internal data teams and stakeholders. The partnership between AWS and Ellipsis Drive also helps tap into several horizontal integration opportunities, both across industries and organizations, with location intelligence being the common denominator amongst them all. 
For Ellipsis Drive, the decision to partner with AWS was a strategic one. AWS is very well entrenched in markets that Ellipsis Drive aims to increasingly service, such as NewSpace, P&C Insurance, Climate Tech and Real Estate. All of these markets share the common issue of not having a fully scalable spatial data infrastructure in place.  
''Our partnership with AWS helps us to further expand our market reach across industries and accelerates our enterprise GTM motions,'' says Rens Wijnia, COO of Ellipsis Drive
The availability of Ellipsis Drive in the AWS marketplace also makes vendor approval and budget allocation easier for AWS customers who already have a commitment with AWS. Thus, making it easier to deploy a private instance of Ellipsis Drive on S3 to scale their spatial data infrastructure and operations.
Visit the AWS Marketplace or directly contact our sales team to learn about future-proofing your spatial data operations by deploying a private instance of Ellipsis Drive in your own AWS environment.
Take the Ellipsis Drive tour
in less than 2
minutes
'
A step-by-step guide on how to activate your geospatial data.
Become familiar with our user-friendly interface & design
View your data integration options
See how it works