Expert's Opinion
Episode 6: Callie Lissinna, Chief of Staff @Wyvern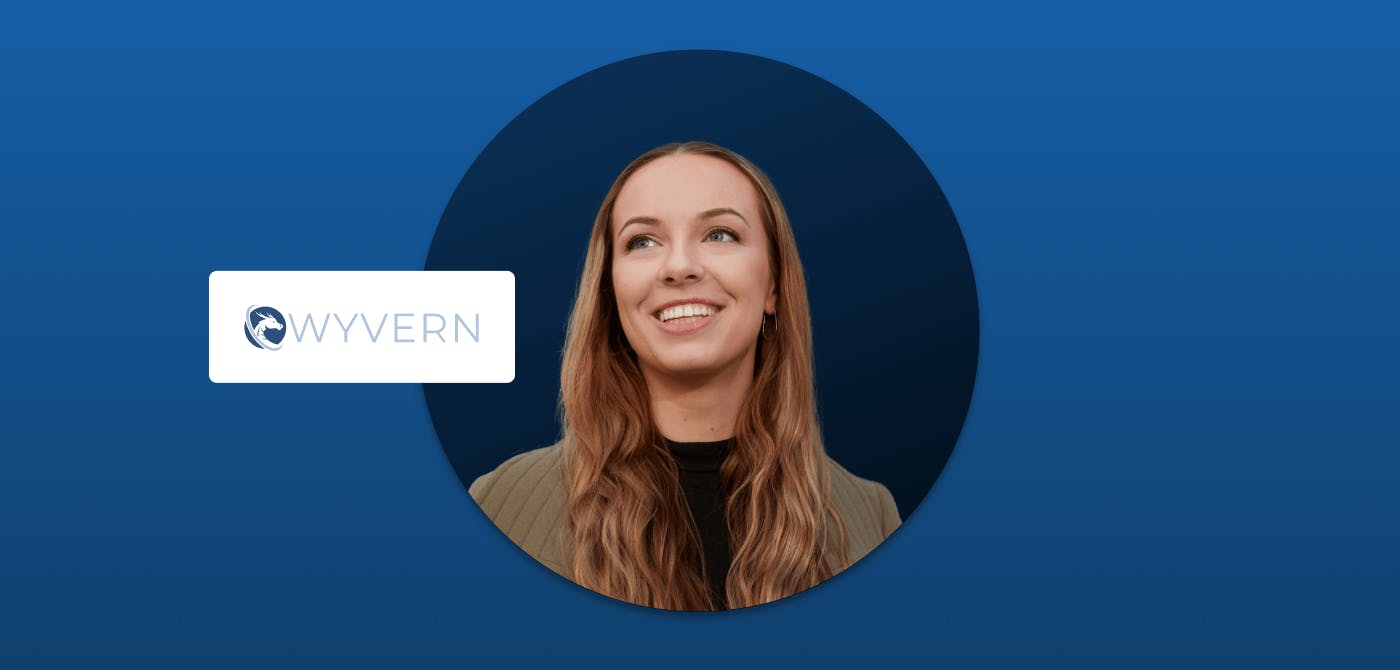 Welcome back to an exciting new episode of 'What's New in NewSpace?',  a Q&A series that covers the opinions, perspectives and vision of industry thought leaders and organizations that are leaving a mark on the NewSpace industry for good.
For this episode, we have with us Callie Lissinna, Chief of Staff at Wyvern, a Canadian space data company that creates hyperspectral images using optical telescopes for countless interesting use cases.
Read the full interview below to learn more about Callie and Wyvern's mission and thoughts on the future of the NewSpace industry. 
How do you expect the NewSpace industry to evolve over the coming years in terms of data production and availability? 
When it comes to satellite imaging, new types of data are becoming available at increasingly higher resolutions. Wyvern, for instance, is bringing hyperspectral imaging to markets that could never previously access this type of data, especially at 5m resolution and at a global scale. And while we're one of the first movers in this new space domain, we know we're not alone. There is a bigger movement here - a hyperspectral wave is coming. Whether it's EnMAP, PRISMA, Carbon Mapper, or Pixxel, it's clear that the hyperspectral evolution is greater than any single company or mission.
And that's good for the market, as it reduces their risk when it comes to building out solutions driven by hyperspectral data. And even then, hyperspectral is just one piece of the puzzle. We see meaningful developments in SAR, Thermal, and LiDAR imaging, with companies like Umbra and Constellr re-imagining what's possible and accessible from space. When you start to explore combining these new improved imaging technologies and data sets, the potential seems endless. The level of precision and granularity that can be achieved at a few clicks of a button is literally going to change how we look at the world. 
What role do you think NewSpace data products will play in tackling global scale problems?
To tackle the world's biggest challenges, we need global solutions. And that's the real advantage of these data products, the ability to drive solutions on a massive scale. For example, we can look at agriculture. If better imaging from space helps a farmer optimize their fertilizer use so that they can use 5%-15% less inputs, that alone doesn't have a massive impact on the environment or our goals to reduce GHG emissions. But if we can help scale this globally, where over 12% of the entire global land surface area is used for crop land, then the impact is monumental.
Similarly, looking at carbon credits for farmers, there's potential to establish a baseline for monitoring and verifying sustainable farming practices efficiently at global scale using satellite imagery. This could mean more carbon sequestered, healthier soils, and improved biodiversity all while helping drive new revenue streams for farmers with fewer headaches. At a global scale, this has massive potential to improve the environmental impacts that come with feeding a hungry planet. And these are just some of the possibilities. When you look at the added potential in other industries like energy, forestry, and mining, it's easy to see this is an exciting time for NewSpace data to help change the world for the better - even if it might take a few years to get there. 
 What is your organization's role in this?
 As a first mover in both commercial hyperspectral and deployable optics technology, our role is really about pushing the boundaries of what's possible. Being on the forefront of a new technology, there are also many "firsts" we need to work through with our customers and partners. Hyperspectral data hasn't really been available to industry in a scalable or meaningful way. And now that this is changing, we are leading a lot of customer education and testing to help prove out use cases and scenarios where this data will yield tangible advantages. So not only do we need to push the way forward, but we also need to bring everyone else with us on the journey. Ultimately, Wyvern's role is to capture the most valuable imaging data possible, and get it to our customers in a seamless way to help drive actionable insights that will better our planet.
What has your own experience been with data delivery and integration? 
No doubt, data delivery can be tricky. The good news here is that there's a lot of capable companies on a mission to help solve these challenges, and reduce the chances of surprises as much as possible. For instance, we've partnered with SkyWatch who are building out our TerraStream ordering and data management platform.
It's these types of integrations and partnerships that can help streamline the process as much as possible for end users. It also allows us at Wyvern to focus on what we do best: capturing the most valuable imaging data possible. There's even industry-specific players tackling these issues, like Leaf.io, who help streamline access to satellite imagery data with a centralized API on their agriculture specific platform.
Simplifying the data delivery and integration as much as possible is certainly a goal, and thankfully we don't need to solve this problem on our own. There's a whole ecosystem of companies coming together to advance the industry in this direction.
Closing Thoughts
We would like to thank Callie and the team at Wyvern for taking the time to share their valuable opinions and perspectives with our readers. We strongly believe that such forums are the best way to share ideas, voice challenges and collaborate with one another. 
Do you have valuable insights to share with the NewSpace community? Get in touch with us!
Be sure to subscribe to our newsletter and follow us on social media to not miss out on a new episode. Until next time!
Join our global community of passionate spatial data professionals.
The spatial industry plays a crucial role in shaping the future. Democratizing spatial data to elevate the spatial industry is all that matters to us.Stay up-to-date on what's happening in the spatial industry.