GIS
How is Geospatial Technology improving Defense Intelligence?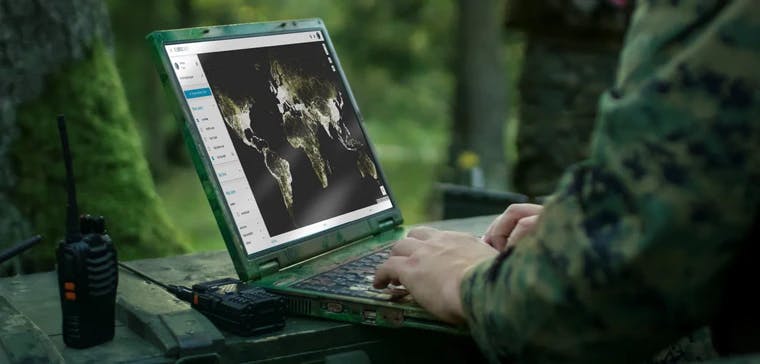 Liked what you read?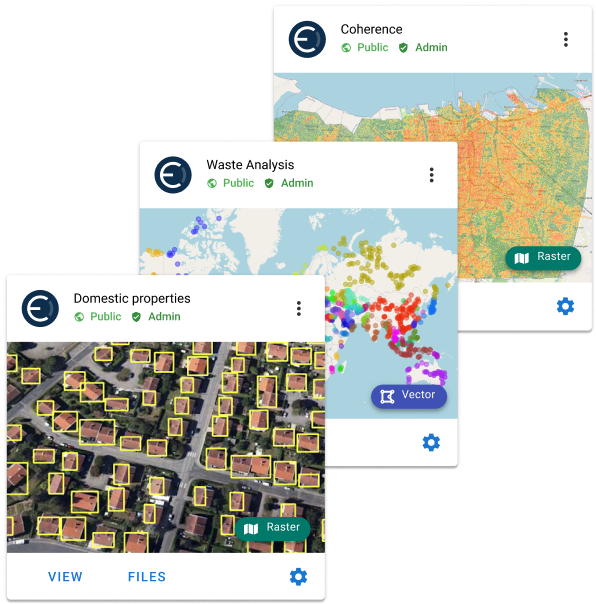 Subscribe to our monthly newsletter to receive the latest blogs, news and updates.
Geospatial technology has been rapidly advancing and permeating many industries worldwide. Its versatility and sheer practicality has made it an indispensable asset for many businesses, with applications ranging from utilities, construction, conservation, transportation, and many others. It is now a field of interest that's constantly evolving, and its advancements have made it a valuable source of information and analysis for defense intelligence.
Geospatial Technology Over the Years
Geospatial technology makes use of numerous advancements, such as the Global Positioning System (GPS), geographic information system, and remote sensing to provide us with complex information about the Earth's surface and features.
With the advancement of Geospatial Information Systems (GIS) also came the development of adjacent technologies, such as the rise of Unmanned Aerial Vehicles (UAVs) like drones in remote sensing. These devices have made data collection more flexible, economical, and accessible for many GIS professionals. The information that seemed impossible to obtain in the past has now become available within reach.
Professionals have also developed the field further to allow data commercialization and sharing, making vital information more accessible for countless individuals and organizations. Geospatial data analysis and visualization have never been more easily attainable as it is now. Today, the field of defense intelligence has taken advantage of this unique technology to ensure the public's safety.
How Can Geospatial Technology Help in Defense Intelligence?
Geospatial technology plays a vital role in matters that affect national security, as the professionals working for defense intelligence can now make use of data sharing to their advantage. With social media and other platforms generating a plethora of information each second, agencies can now use GIS as a tool to analyze data and gather actionable insights.
The field of defense intelligence uses GIS to track vital data on hotspots and develop preventive measures for potential threats to national security and public safety. Geospatial technology allows officers to devise "what if" scenarios according to past and real-time events, helping them carry out intricate plans and counter any hostile movements.
The U.S. Army Environmental Command (USAEC) now has a Geospatial Information & Services team specializing in using GIS to collect, analyze, interpret, store, and display data for accurate decision-making. Due to data commercialization, they can also purchase crucial information to enhance emergency response time and minimize potential risks.
Artificial Intelligence, Machine Learning, and Geospatial Technologies
Geospatial technology now utilizes artificial intelligence (AI) and machine learning (ML) to rectify data processing and analysis issues. These systems allow agencies to gain valuable battlespace situational awareness more rapidly and precisely. AI-powered investigation systems also provide forces with a safe and economical way to survey and analyze the hotspots and battlefields in real-time.
Share Spatial Data in an Easy-to-Use Collaborative Platform
The development of geospatial technology has allowed defence intelligence agencies to enhance armed forces' capabilities over the years. With the advancement of GIS and the increasing availability of spatial data, officials can make quick, precise, and data-driven decisions to minimize threats and maximize national security.
If you need easy-to-use data sharing solutions for various commercial and government applications, Ellipsis Drive has you covered. We'll provide you with a multipurpose platform that allows you to store, share, buy, sell, and use geospatial information. Contact us today to learn more!
Take the Ellipsis Drive tour
in less than 2
minutes
'
A step-by-step guide on how to activate your geospatial data.
Become familiar with our user-friendly interface & design
View your data integration options
See how it works