Expert's Opinion
Episode 2: Jakub Dziwisz, CEO & Co-Founder @Orbify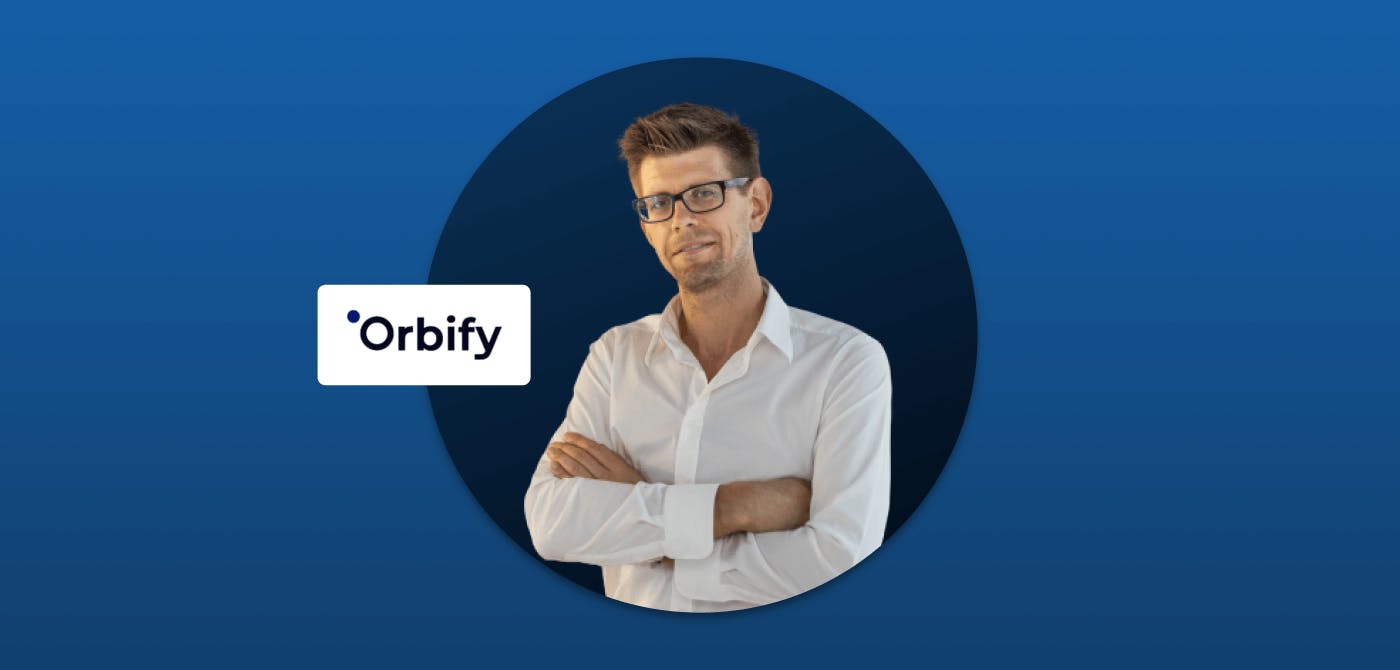 Welcome back to the second episode of 'What's New in NewSpace?', a Q&A series that covers the opinions, perspectives and vision of industry thought leaders and organizations that are leaving a mark on the NewSpace industry for good.
For this episode, we have with us Jakub Dziwisz, Co-Founder and CEO of Orbify, a Polish company that enables the use of Earth Observation (EO) data without the rocket science that comes with it. They have created, or rather they let you create, analytical applications on their platform which are leveraged for countless environmental use cases.
As expected, Jakub had an interesting and insightful take on the questions that we asked him. Read the full interview below to learn more about his mission and thoughts on the future of the NewSpace industry. 
How do you see the future of NewSpace shaping up?
Over the last few years, we have seen incredible technological progress in the NewSpace ecosystem. Costs for launching payloads into orbit have gone down drastically while the quality of instruments that are being placed on the satellites have gone up.
As a result of these 2 factors, the quality of satellite imagery (in terms of spatial and temporal resolution) has improved while becoming more economical. 
We can expect this trend to continue for the next several years. We are on the verge of a revolution, and I can envision a whole new category of products emerging.
And given that extreme weather events are becoming the new norm, we truly need those new categories of products to improve how we counteract climate change and learn to deal with its effects. 
EO data and supplemental geospatial data have the potential to provide us with critical insights that enable better decisions. Therefore, we expect that over the next several years, NewSpace, specifically Earth Observation, will become vital for the continued development of our civilization.
What is Orbify's role in this revolution?
'Orbify is building an environment monitoring platform where we enable our users to easily create software that provides insights for better decisions - be it tracking and decreasing the human impact on the environment (like deforestation and carbon sequestration), monitoring and coping with the effects of natural disasters (like tracking floods and wildfires), or optimizing crop yield. 
The platform is designed to properly embed EO data into products that regular people use daily. This removes major barriers to use. 
Just like GPS, that 50 years ago was mostly a military-grade technology, accessible to only a few and now powers a plentitude of products.
As Jakub mentions, ensuring that NewSpace data products are easy to consume for a wide audience of potential uses is fundamental to their mission. However, data delivery and integration can be a huge time-sink for data providers and end users alike. We asked Jakub about his personal experience with this.
What's your take on data consumability and integration?
'Building applications for environmental monitoring requires three elements - data, algorithms, and visualization.
First of all, data access.
Data is the foundation of analysis. Realistically, the data is of various types and comes from different sources. The most revealing results await those who can look at the same problem from different angles. 
Equally important are the data processing algorithms - the backbone of satellite data processing.
Given the size of a typical image and the overall volume of the data, these algorithms need to be deployed and run efficiently in a cloud environment. Only then the most relevant insights can be synthesized and extracted. 
Finally, even the most critical insights are worth nothing unless decision-makers understand them. Hence, the third element - the results visualization, i.e., how you serve the information. We believe that sharing the most relevant insights in a palatable form is of the essence for informed decision-making.
Therefore we devised a customizable web application that makes the information transfer smoothly and makes the user's life easier. Orbify excels in all three stages, decreasing the time-to-market and upfront investment costs by order of magnitude.
Our Closing Thoughts
We would like to thank Jakub for taking the time to share his valuable opinions and perspectives with our readers. We strongly believe that such forums are the best way to share ideas, voice challenges and collaborate with one another. 
Do you have valuable insights to share with the NewSpace community? Get in touch with our editor - akshay@ellipsis-drive.com
Be sure to subscribe to our newsletter and follow us on social media to not miss out on a new episode. Until next time!
Join our global community of passionate spatial data professionals.
The spatial industry plays a crucial role in shaping the future. Democratizing spatial data to elevate the spatial industry is all that matters to us.Stay up-to-date on what's happening in the spatial industry.