Insurance Analytics
How can the Insurance industry improve its Return on Investment?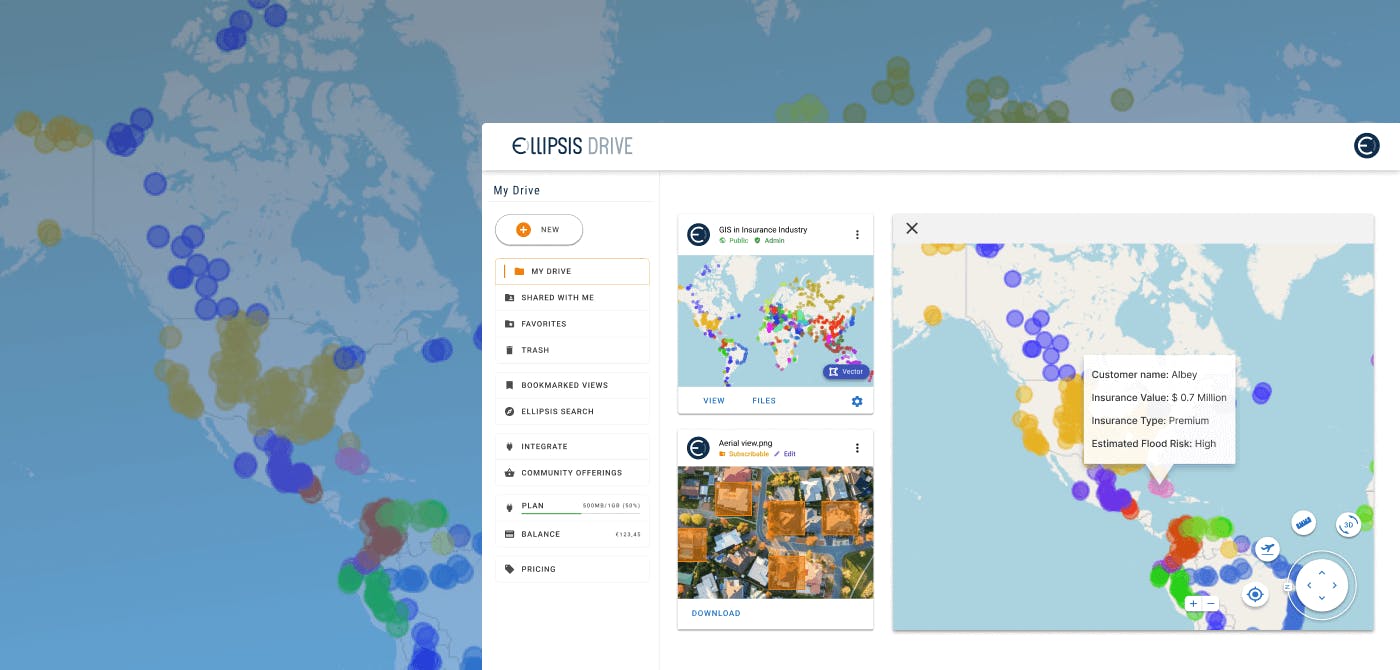 Liked what you read?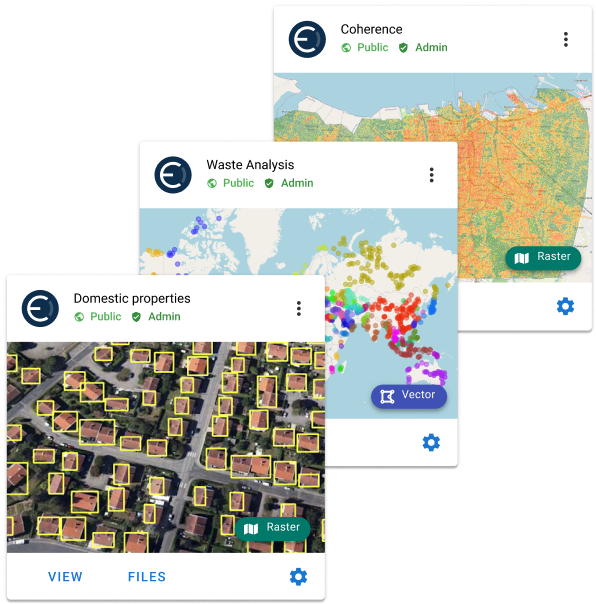 Subscribe to our monthly newsletter to receive the latest blogs, news and updates.
The Current Scenario of Insurance Analytics
In the past couple decades, the insurance industry has been a forerunner in incorporating and adopting latest technologies such as Big Data Science and Artificial Intelligence into their operational workflows. Until recently, geospatial data seemed to have eluded the technological advancements that the industry has been going through. That comes as a big surprise because the location of assets is an innate part of the P&C insurance industry.
There is no doubt that using geospatial data and leveraging the spatial dimension of assets to understand (non-linear) risk of contracts and portfolios provides a considerable advantage to business operators, especially in current times when the market is hard, natural catastrophes are on the rise and climate risk is increasing. Then why is the industry in a state of resistance towards modernizing its IT infrastructure to make spatial data ingestion, management and integration easy, scalable and future proof? 
Based on primary interviews conducted with the top enterprises in the P&C insurance industry (including carriers, reinsurers, brokers and model vendors), we have arrived at the following: 
It is expensive and time consuming to extract value from spatial data for the P&C insurance industry.
More specifically, we found that companies are spending somewhere between 1.7M to 5.3M more than they should be on spatial data management. This represents 10 to 35 FTE doing in-house data management grunt work. Third party data deployment and system integration services add hundreds of thousands of dollars on top of this yearly spend. Overexposure to risk further adds 10x to this tally whereas underexposure creates opportunity cost of a similar magnitude. The promise of more savings and more revenue is offset by the challenge posed  by effectively integrating geospatial data into existing workflows.
To avoid a deep dive in how the status quo in spatial data management hurts the bottom line, here's a quick snapshot of the challenges faced - 
In-house geospatial data management tools are unable to automatically transform any spatial data files into uniform geodata layers at any scale, making the application of advanced spatial stochastics - and as a result intelligent and spatially-aware risk mapping - an impossibility.

Turning contract metrics into uniform data layers that can be flexibly defined based on a contract's triggering values and overlaid with vendor inputs on observed catastrophe characteristics is a tedious and drawn out manual process that eats man-hours and complicates claims processes. 

Product managers and developers working on applications that rely on spatial data are building on databases that do not provide a stable, reliable, and performant foundation. This creates a huge workload for their team (taking on data transformation challenges, building ad hoc workarounds, increasing the need for testing and bug fixing) as well as a poor experience for their end users. 
The below graphic - which has been validated with top P&C insurance thought leaders - is an appropriate representation of the current reality and the pain points that go along with it.

Do you recognize these struggles? If so, the good news is that these challenges also represent opportunities. Even better, there is a solution already available at a wonderful return on investment.
Our Solution

Insurance companies can reduce the complexity of spatial data management by outfitting their spatial data warehouse with technology that makes spatial data easy to ingest, manage and integrate into downstream systems and processes.


By deploying Ellipsis Drive, your spatial data warehouse becomes scalable, automated and interoperable. Here are some facts and figures that this simple transformation can bring to your operations -
Making the impossible possible: 
Tables and curves can now be mapped, making non-linear spatial stochastics mathematically possible and unlocking new insights. 

15x faster vendor/partner onboarding: 
Cutting one month (average) of technical implementation time back to just two days. 

70% faster project completion for data scientists:
By automating data preparation and wrapping the API with Python and R packages, your data science team can focus on analysis right away while using tools of choice.

10x faster data querying for analysis:
By outfitting your database with technology that automatically parses, indexes, tiles, and versions your spatial content, making it easy to search through and flexibly query.

Freeing up 10+ FTE from data transformation and data management grunt work:
Remove the need for manual data transformation by your geo team, save your developers from needing to create compliant web services and protocols in-house and save FTEs on product maintenance and testing as new data ingestion and updates no longer imply manual patching work.

Minimized time-to-value for clients and (claims and underwriting) end users:
By outfitting your database with technology that guarantees interoperability and automates the creation of cutting-edge rendering protocols, your content can be visualized and queried at high performance, in real time and bug-free manner, regardless of data update frequency, data size or data type.
Would you like to know more about how Ellipsis Drive can improve your bottom line at a 8x to 26x ROI?
Just book a free demo with our Head of Sales for a detailed walk through on how Ellipsis Drive can fit your business needs and help you master your risk. We are here to help!
Take the Ellipsis Drive tour
in less than 2
minutes
'
A step-by-step guide on how to activate your geospatial data.
Become familiar with our user-friendly interface & design
View your data integration options
See how it works