Use Case
Getting the Most Out of Your Spatial Data Management Solution Ft. Ellipsis Drive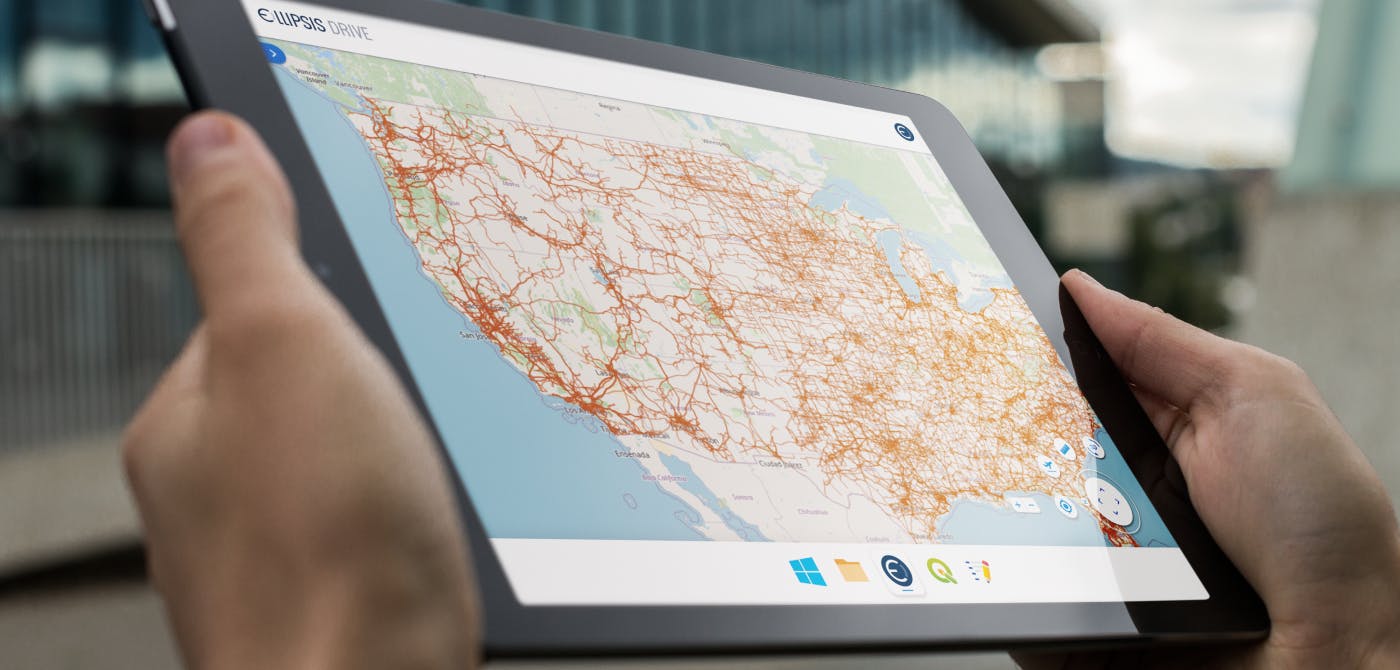 Liked what you read?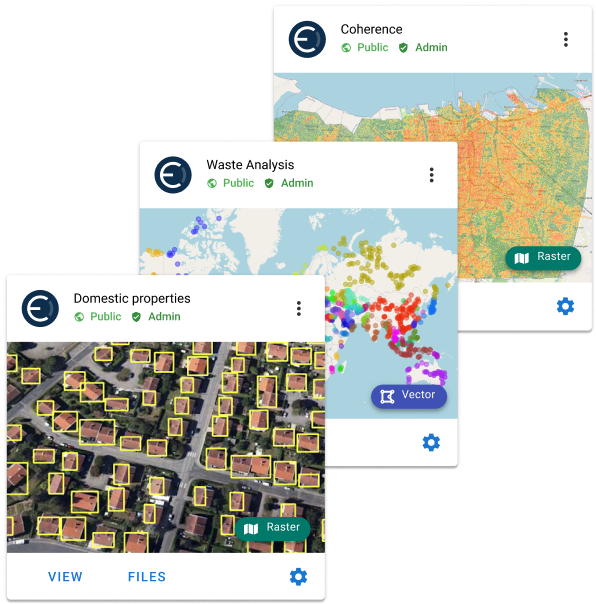 Subscribe to our monthly newsletter to receive the latest blogs, news and updates.
How streamlined is your sales workflow?
Let's paint 2 distinct (yet very realistic) scenarios that occur prior to the sale of spatial data related products. 
The first scenario involves a sales team incessantly badgering their solution engineers and data analysts to provide technical sales support prior to, during and after every pitch or demo. What does this technical sales support look like? Think of the creation of maps, dashboards and visualizations that make complex spatial data presentable and relevant to specific potential buyers. As always, some pitches go well, some don't. In any case, there is no respite for the sales team nor for the internal technical teams that are unfortunately tied up with making "spatial data PPTs" and custom demos all day long. Unfortunately, this workflow has become so prevalent that you don't even notice the resource inefficiencies associated with it anymore. We even accept the ever growing (and ever expensive) need for sales and solutions engineers at every corner of the sales process. Why is it so hard to sell spatial data powered products and services?
In the second scenario, the company's sales team is autonomous and empowered with the ability to create its own dashboard, visualizations and demos as per the specific interests and needs of the potential buyer. There is no need for any back and forth with the engineering team. As a result of this independence, technical folks can focus their time and energy on product and quality analytics work instead of ad hoc requests. All three stakeholders (sales teams, prospects, and data science/engineering teams) are elated and empowered by the entire workflow and function like a well oiled machine. Does this sound like a fairy tale? And does the first scenario sound like an all too familiar nightmare? We can assure you that neither of the scenarios is fictitious and that a transition from the first to the second is definitely within your grasp. How? Let's find out!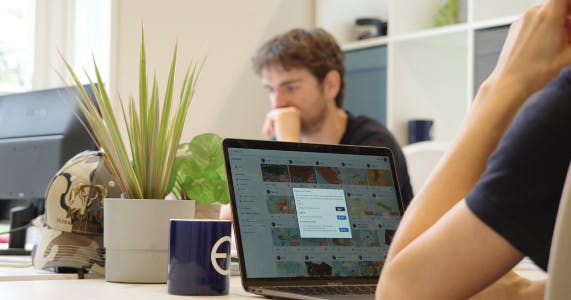 Connect Spatial Content to Your Workflows Instantaneously
Why was the company in scenario 2 able to create so much autonomy for their sales teams and so much constructive freedom for their engineers? It's simple; they mastered their spatial data management by uploading their spatial data files onto Ellipsis Drive (ED). ED is a fully interoperable, cloud based, spatial data management solution that simplifies and automates spatial data transformation, management and integration. 
Vast amounts of spatial data are transformed into high performance web services that are easy to manage and integrate into downstream applications and processes. These can be styled and viewed via the browser as beautiful live maps. As a result, stakeholders with limited technical abilities have easy access to complex spatial information and the ability to visualize this as needed. 
So how does this translate into tangible outcomes for a business? Let's build on the success story highlighted in scenario 2 - 
Sales Demos & Data Visualizations - ED helps sales teams to demo dynamic and visually compelling data to clients in an autonomous and flexible manner. In the presales stage, clients need to see and "touch" the data products they are thinking to buy. Preferably for the region and context of their interest. This helps them to verify value.
Sample Sharing - ED can be used to create a sample library. It acts as a sandbox that can be connected through all the endpoints of choice (Python, R, API, GIS software and Power BI). This means that you don't create a data management & ingestion problem for your clients. Such direct consumability in a professional, simple and intuitive UI ensures guaranteed customer success and repeat sales.
Streamlined Workflow - An autonomous sales team has a positive cascading effect on the entire business operation. Engineers and Data Scientists are free from their cumbersome data wrangling and sales support duties. They can spend this time on building products and creating spatial data analytics that count, which the sales team can effortlessly demonstrate and sell on their own.
While the public, multi-tenant version of Ellipsis Drive is a great starting point and offers exceptional benefits to the workflow, there comes a point when you want to get more out of it as a result of the positive response from internal and external stakeholders. You and your clients got a taste of what a geospatial data management solution can do for the business, but now you want the real deal. The next step in this journey is to get your very own scalable spatial data infrastructure. How? By having your own private-tenant of Ellipsis Drive launch as part of your own network.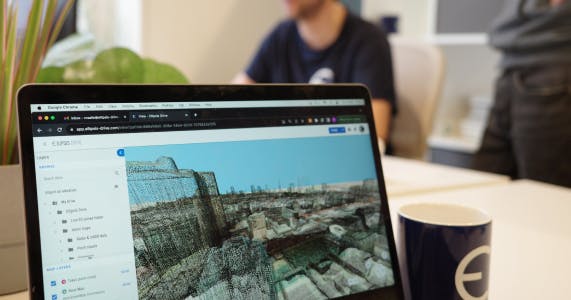 Deploying a Private Tenant of Ellipsis Drive
A private-tenant of Ellipsis Drive allows you to run ED in your own environment. You can launch ED as a completely standalone solution (in case you don't have a spatial data lake yet), or launch it on top of your existing file storage, whether that is S3, a classic file server or another form of cloud storage. What's more? ED can be deployed in a geographically distributed way, which means you can make your ED deployment perform even if users are distributed around the world.
Here are some of the benefits of building a fully scalable spatial data infrastructure using a private-tenant of Ellipsis Drive - 
Your spatial content is safely hosted in your own network. Read and write data without going over the internet
Because data does not leave your cloud, safe on egress cost and guarantee high speed data handling
Use your federated identity server so users can login with your own account system. Plus, you don't need to share the space with other unauthorized users.  
You can apply your own branding, styling and naming in the application. That includes the url. Simply make your drive yours.
Business continuity is guaranteed via software escrow
Customizable SLA
Let us emphasize some key points from this article - the greatest benefactors of good spatial data management are the people who deal with it on a regular basis and the asset that is being treasured here is time. Time is money. And freeing up a company's FTEs (man hours) by relieving them of their data wrangling duties, is how you can generate a 7X Return on Investment after 3 months of deploying a private-tenant of ED. Here's a quick representation of how this calculation works -
Invest 0.2 FTE for week 1 to 3 (the Ellipsis Drive team takes care of setting up and configuring your tenant)
Invest 0.3 FTE for week 4 to 6 (to adjust workflows)
Breakeven on your FTE allocation at the start of 3rd month
Save over 50% on all spatial data engineering, data science and analytics time by the end of the 3rd month.

Conclusion
Are you ready to embark upon your spatial data journey? Or are you ready to take it to the next level and get the most out of your spatial data management solution? Irrespective of where you're at, we can assure you that the efficient management of your spatial data will benefit your business, employees and clients in more ways than one. 
Would you like to start a conversation about how Ellipsis Drive can be tailored to fit your business needs? Schedule a free demo call with our sales team!
Take the Ellipsis Drive tour
in less than 2
minutes
'
A step-by-step guide on how to activate your geospatial data.
Become familiar with our user-friendly interface & design
View your data integration options
See how it works