Disaster Management
Role of GIS in Disaster Management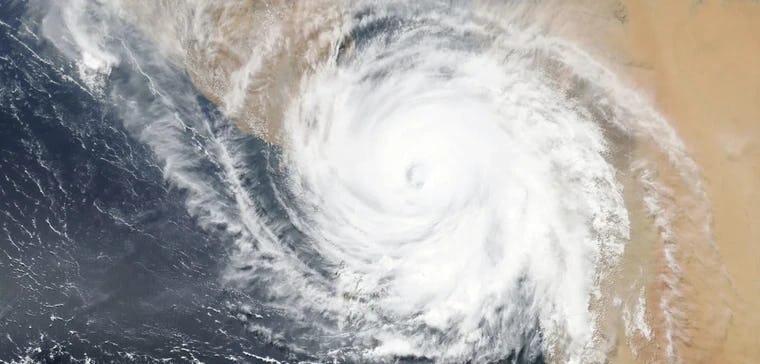 The need for disaster preparation is an ever-growing force worldwide. After all, history has proven that natural calamities strike arbitrarily. 
Thanks to improvements in modern technology and the availability of reliable and effective solutions, facing these hurdles and obstacles has become less challenging than ever. For those that rely on geospatial measures to stay on top of possible threats and prevent greater disaster risks, many options can be very impactful.
And the most critical and impactful option of all? Geographic Information Systems (GIS) technology—especially when you consider how instrumental it is in any emergency management strategy.
How GIS Technology Aids in Emergency Management
Together with the quickly evolving use of the internet, GIS technology has proven to be a valuable asset for those looking to stay prepared through the means of critical data. 
In the past decade alone, GIS technology has been crucial in reducing disaster risks while improving planning efforts well enough to become effective at any point in time. The solutions in question—such as those offered by Ellipsis Drive—are now so developed that they make it possible to understand and communicate the complexities of natural disasters. 
On the surface, GIS technology is invaluable for any emergency management effort because of its ability to predict where a natural disaster is most likely to occur. With the use of past data and geographical concepts and principles, this solution bears the potential for communities to manage risks effectively. But how does it aid in emergency management? 
Well, there is a number of different ways it does this:
Elevated Preparedness
For any emergency management strategy, preparedness stands as one of the most crucial factors in the safety equation. In fact, it's a prerequisite for a more efficient, effective response to an emergency. Fortunately, this is where Geographic Information Systems technology can take things further and increase the effectiveness of emergency preparations. 
One of the most successful uses of GIS technology for natural disaster preparedness is the US National Oceanic and Atmospheric Administration (NOAA)'s "SLOSH" models. Created in an effort to mitigate the threats associated with overland surges, the models use data generated by GIS technology to make accurate forecasts. Current wind speed, distance, and direction—along with precipitation predictions and topography—help determine possible locations at risk of flooding during a storm.
Mitigation
Another crucial way Geographic Information Systems help immensely with emergency management principles is how it aids in mitigation efforts. 
The Federal Emergency Management Agency (FEMA) uses GIS technology to reduce loss of life and property by reducing the impact on populations within the U.S. and abroad. Working with local governments, states, and tribes regarding hazard mitigation plans, FEMA achieves various objectives, such as:
Flood hazard mapping updates
Identifying flood hazards and assessing flood risks
Providing accurate data to stakeholders and partners
Increasing education and awareness
Building partnerships for risk reduction
Aligning risk reduction objectives
Achieving an effective prioritization of efforts
Communicating priorities
Leverage GIS Technology Today
When it comes to impact and improvements, Geographic Information Systems technology plays a crucial role in aiding any emergency management effort with adequate preparation and mitigation. If you're looking to ensure that your efforts are up to par, you'll be able to best benefit from leveraging this important technology.
Ellipsis Drive offers mapping as a service, geospatial insights, and geospatial data analysis. If you're looking to improve your emergency management efforts, get in touch with us today!
Join our global community of passionate spatial data professionals.
The spatial industry plays a crucial role in shaping the future. Democratizing spatial data to elevate the spatial industry is all that matters to us.Stay up-to-date on what's happening in the spatial industry.