Use Case
Latitudo40: Powering Smart Cities for Sustainable Growth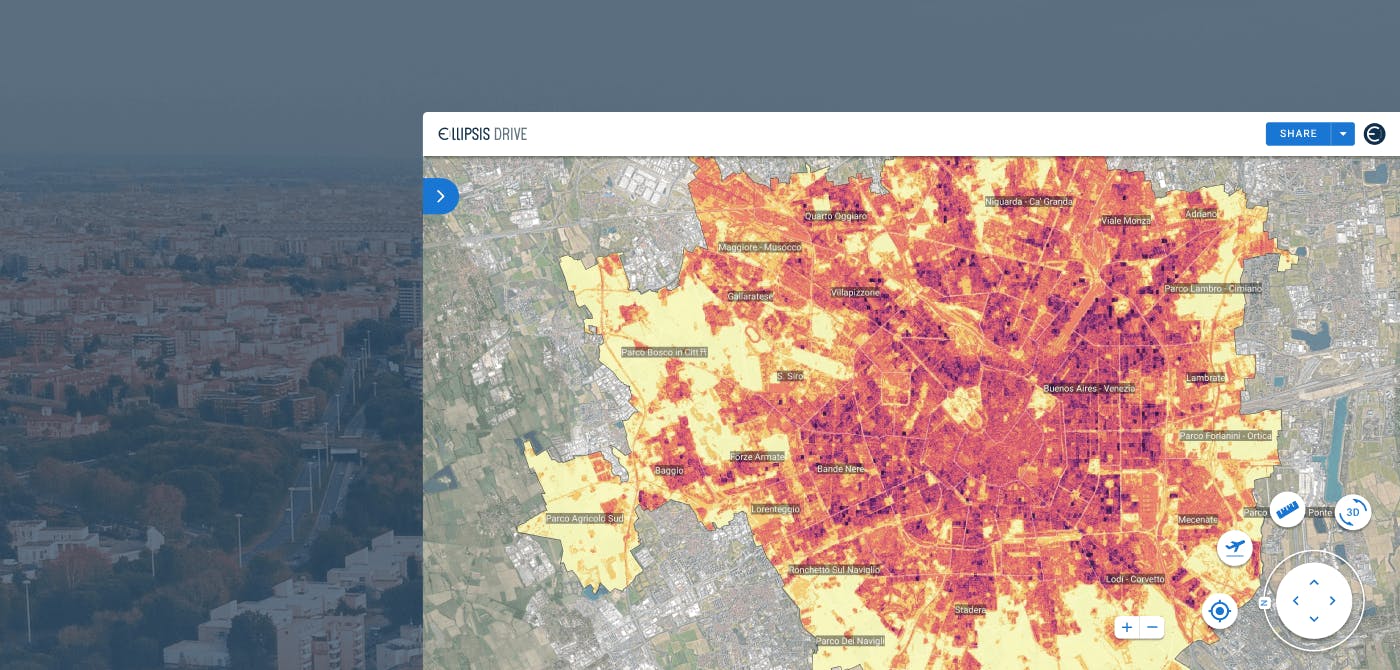 Liked what you read?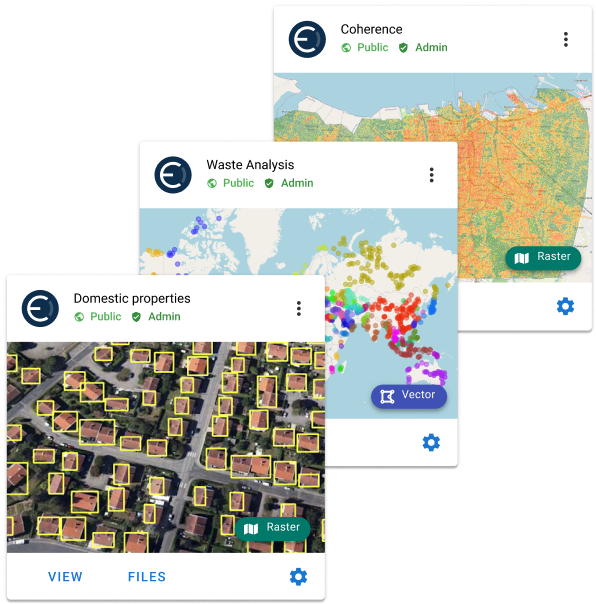 Subscribe to our monthly newsletter to receive the latest blogs, news and updates.
Introduction
The world is changing and evolving at a staggering pace. Of course change can be good and the technological revolutions that we are in the midst of are propelling civilization in the right direction. But with a lot of changes come certain unwanted environmental challenges that we can't afford to turn a blind eye towards. The consequence of these issues? An increased risk to people, infrastructure and natural ecosystems.
The solution? A better understanding of economic, social and environmental phenomena to make more informed decisions.
In this article, we shift our focus to Latitudo40, an Italian company that focuses on addressing the above issues by integrating data from EO satellites into decision making processes of companies, government agencies, municipalities and urban planners. 
They are able to achieve this by simplifying access to technology through the use of a cloud platform which is highly automated and based on innovative artificial intelligence algorithms.
Continue reading to know all about their work.
Latitudo40: Powering Smart Cities for Sustainable Growth
The definition of smart cities seems to have morphed in recent times. Sure, being technologically advanced is still a key aspect of a city being smart or not. But what is equally important is environmental sustainability.
Sustainable growth is the need of the hour in today's world where environmental issues are having a bigger and louder say. Latitudo40 acknowledges this pressing need and has made it its mission to help companies and government organizations create smart cities.
Latitudo40 has created an all-in-one Urban Data Analytics platform that is helping decision makers embrace sustainability and take responsible ESG decisions. Their cloud unified data analytics platform, which is powered by Earth Observation (EO) data and Artificial Intelligence (AI), is able to extract meaningful insights from the tonnes of geospatial data that is being generated. This allows entities to make decisions that are economically viable and environmentally sound. 
Latitudo40's approach is based on a 3 step method -
Measure - Retrospection of cities and urban areas over the past 10 years
Assess Your Risk - Analysing climatic and hydrogeological risks affecting urban areas
Take Action - Using their urban data analytics dashboards and forecasting models for smart decision making
Some of the key urban use cases that Latitudo40 helps address are -
Assessing and analysing urban heat maps
Managing green infrastructure in a city 
Carbon emission management
Coastal erosion 
Identifying urban and suburban hydrogeological risks
Their technology allows organizations to identify KPIs for environmental sustainability and ESG policies and track the progress achieved.
In the next section we'll speak more about how Latitudo40 makes this happen and their partnership with Ellipsis Drive.
Latitudo40 and Ellipsis Drive
Latitudo40's data analytics platform is fed by high quality EO satellite imagery and IOT data. A huge amount of input data flows (multispectral, radar, hyperspectral etc.) into the platform through various sources. Their AI driven algorithm is able to process this data and churn out valuable insights. This zero code approach offers a new way to create, deploy and scale geospatial applications and achieve sustainability goals.
Geospatial data management can be a tricky and complicated affair though. This is where the 2 companies funded by Techstar - Latitudo40 and Ellipsis Drive, joined forces to create synergies.
As mentioned above, Latitudo40's algorithm is powered by huge amounts of geospatial data. Their data lake consists of several sources such as Open Data, EO satellites, Municipal data repositories etc. Naturally, having different sources comes with a trade off. It further aggravates the issue of data management and standardization. This is one of the areas where Ellipsis Drive adds value. Ellipsis Drive helps build their spatial data lake in a fully scalable and interoperable way. It structures, indexes and unifies the data in a single upload to provide frictionless and secure access at high performance to anyone who needs it. By doing so, it makes the life of data scientists and analysts wonderfully productive once again.
Once the raw geospatial data gets uploaded onto Ellipsis Drive, Latitudo40's AI driven algorithm takes over to create the analytics dashboard. Latitudo40 again leverages Ellipsis Drive's tile and web services to feed into their own front end applications for data visualization purposes. 
Ellipsis Drive acts as a smarter way for interoperable data ingestion, management and integration into client workflows and applications of choice.
Final Thoughts
By monitoring the Earth with great skill and speed, sustainability and ESG goals are attainable goals. The Earth has already sounded the alarm and it's our job to listen. Ellipsis Drive is glad to partner with Latitudo40 and help them serve their motto - "Earth Analytics made Simple".
Take the Ellipsis Drive tour
in less than 2
minutes
'
A step-by-step guide on how to activate your geospatial data.
Become familiar with our user-friendly interface & design
View your data integration options
See how it works