Use Case
Wageningen University & Research's (WUR) Dutch Grassland Preservation Project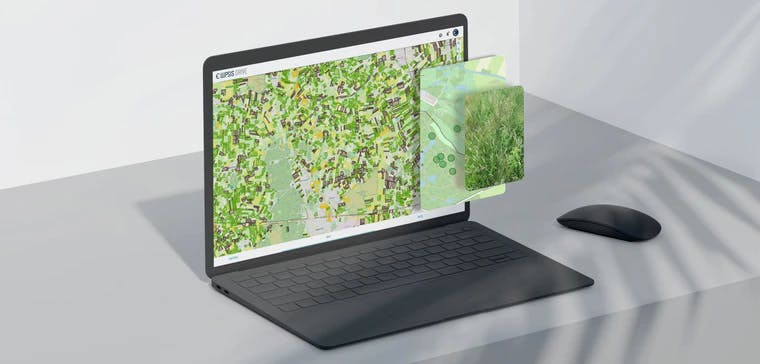 Liked what you read?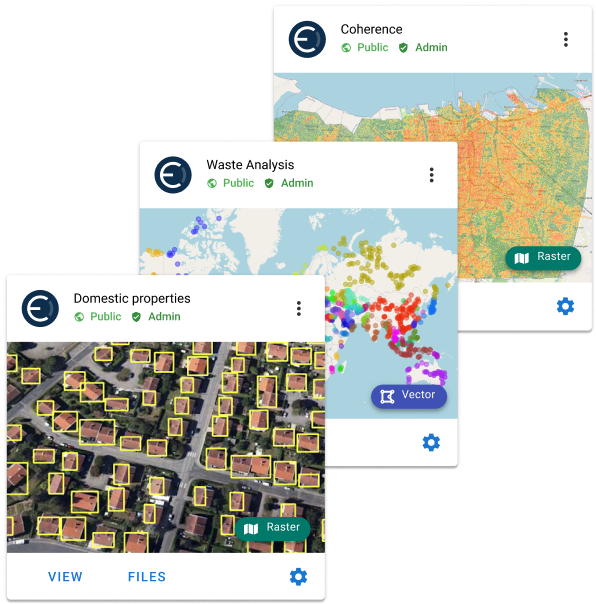 Subscribe to our monthly newsletter to receive the latest blogs, news and updates.
Introduction
The Dutch have always taken great pride in their agricultural contribution to the world. They are known for extremely efficient food production and for exporting some of the best milk and dairy products that are out there. This situation didn't just come to be by coincidence. The country is blessed with ideal climatic conditions and good soil structure, but has above all else invested greatly in becoming a center of knowledge on all things agri and food. 
In this article we talk about an amazing initiative led by Wageningen University & Research (WUR), arguably the epicenter of agrifood know-how of the country, to help preserve and develop the grasslands of The Netherlands that are key to its booming dairy industry and much more. This will ensure that the country continues to benefit from this natural resource for generations to come.
Current Scenario
Wageningen University & Research (WUR) is leading a multi-year, multi stakeholder project to monitor, develop and protect the biodiversity of the Dutch grassland. Over 50% of its highly productive agricultural land is grassland that is dedicated to support the dairy industry.
However, in recent times, to optimize yield, farmers have started growing only a single type of highly productive grass (monoculture) at the expense of maintaining less productive, but more herbaceous, grasslands. While there are clear short term benefits for the farmers (more yield, more product, more profit), monocultures are not sustainable in the long run.
This trend has led to a sharp decline in biodiversity as herbaceous grasslands are home to a wide range of (rare) species, including meadow birds (for which The Netherlands is known), butterflies and herbs. In addition, herb-rich grasslands contribute to circular agriculture and climate resilience by having a positive influence on soil quality (soil life) and animal health.
Impact through the ability to incentivise
The aim of the project currently led by Wageningen University & Research is to develop a scientifically based and socially supported monitoring system, with which different types of herb-rich grassland can be automatically recognized on the basis of satellite observation (spectrometry & radar) and photos from field level, and of which the data can be shared with different users in a format that can easily be interpreted by them. 

So how does this help us preserve and develop the 'herbaceousness' of grasslands you ask? Well, the idea is that policy makers and key industry stakeholders can use this data to create an incentive program that rewards farmers for preserving and developing biodiversity by opting out of monoculture! The monitoring system helps identify which grasslands are doing well and which ones are doing better over time. Enough to reward healthy grassland management and bring about positive change!
Below are some of the key highlights on how this project adds value -

Securing herb-rich grassland is an important industry KPI based on which farmers are rewarded via the milk price, interest and subsidy. The system operationalizes this key KPI, 'herb-rich grasslands', through the automated recognition of its occurrence.  
Efficient monitoring of the development of herb-rich grassland in the Netherlands at any desired spatial level - plot, regional and nationwide. This is important for policy makers and other users in order to be able to steer the development. The generated data is also suitable for a wide range of scientific research.
Optimization of (agricultural) nature management. Agricultural collectives and land management organizations can use the system to optimize grassland and meadow bird management, scalable to any level.
Knowledge exchange between policy makers, researchers and businesses about herb-rich grassland.
The new photo app provides management advice focused on herb-rich grassland

This way stakeholders contribute to the advancement of climate neutral food production, climate-proofing rural areas and deltas, and a sustainable food supply through safeguarding biodiversity and circular agricultural practices.
Stakeholders
While the project is spearheaded by Wageningen Environmental Research, many organizations have played an integral role to get it off the ground and moving forward including BoerenNatuur, WWF, Stichting Biodiversiteitsmonitor, RVO.nl, NEO, Rabobank, FrieslandCampina and a number of volunteers from different stakeholder organizations.
Role of Ellipsis Drive
The project hinged heavily on the creation of a collaborative database that could publish and disseminate the information gathered about herb richness of grasslands to all stakeholders. The inputs come in all shapes and sizes, from satellite imagery, ground surveys and other relevant data sets. The algorithm would in turn consume these raw data and create powerful deductions and insights.
For its powerful and simple plug-and-play solution, Ellipsis Drive was chosen as a partner for this venture.
Ellipsis Drive's off-the-shelf solution has the capability to ingest data of all shapes and sizes and neatly repackage them as organized and easily queryable online data. Version control and access control ensure that collaboration and project management is smooth and seamless. With the help of this cloud solution with its multiple endpoints, the herb richness levels of grasslands in all of The Netherlands can be viewed, shared and assessed simultaneously by all the stakeholders. A huge leap towards preserving the biodiversity of the area.
Conclusion
The grasslands of The Netherlands make up a major part of its natural landscape and support a key industry. They are important and worthy of protection. If managed correctly, they benefit us not only now, but for generations to come by keeping biodiversity intact and the landscape resilient. We firmly believe that Wageningen University & Research, with all their partners in crime, have the foresight and the insight to help realize its vision, and we are happy to play our part!
Take the Ellipsis Drive tour
in less than 2
minutes
'
A step-by-step guide on how to activate your geospatial data.
Become familiar with our user-friendly interface & design
View your data integration options
See how it works