Use Case
ICC Schiphol: Compiling & Sharing Geo-information in the Schiphol region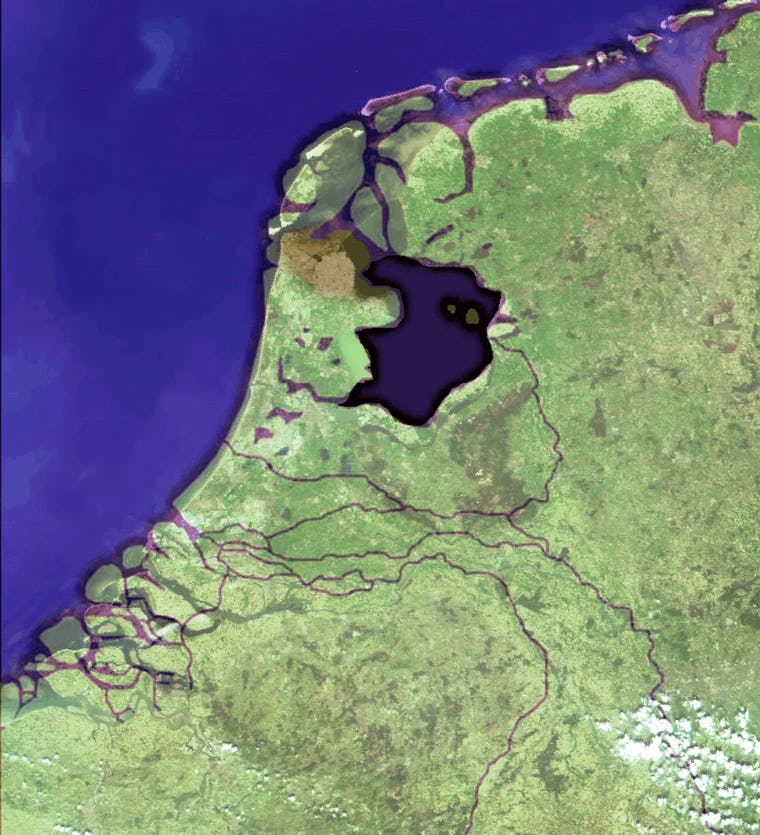 Introduction
The geospatial industry continues to make progress every day and continues to make life easier for organizations and individuals across the world. The sheer range of its applications and use cases means that organizations simply can not afford to turn a blind eye towards this gamechanger. However, consumption of geospatial data is not everyone's cup of tea, with the initial hiccups and technicalities of the industry scaring away potential beneficiaries. 
To this extent, we would like to introduce you to ICC Schiphol, an entity founded for and by the local government and other government-affiliated organizations that are dedicated to optimizing the use of the region's collective data. 
What is ICC Schiphol?
The objective of ICC Schiphol is quite straightforward, leveraging the power of geospatial data. ICC understands the growing importance of geospatial data in decision making. ICC wants to make this geo-information available to all the 60 organizations that are currently part of the entity and help them use this information in day-to-day affairs. 
The resources are not limited to aerial imagery. ICC also plans to provide other remote sensing products and analytical tools that will help the organizations in mutation detection, mutation mapping and surveillance.
To get this done, the ICC successfully matched data needs with their requirements, took care of acquisition, quality control and delivery of aerial imagery and other remote sensing products and services.
In a nutshell, ICC Schiphol wants to make the acquisition and collaboration of a joint pool of spatial data easy for 60 organizations at the same time. Quite an amazing vision!
Smart Collaboration
For the plan to work it was integral that the geospatial data be up-to-data and reliable. ICC plans to be a central repository for all the spatial information of the organization's location, so that the burden of hosting the data does not fall on each individual organization, but on the central entity (i.e. ICC Schiphol) itself.
In doing so, it relieves the participants of a huge individual workload in one sweep, supports them in an optimal use of the products obtained, and facilitates a build up in knowledge and knowledge sharing.
Role of Ellipsis Drive
After accumulating all this rich information came the hard part - Decentralization of usage.
This is where Ellipsis Drive entered the equation.
Ellipsis Drive was able to convert tonnes of raw geospatial data into useful information. It converted raw spatial files into a single live online map that could be accessed simultaneously by any of the 60 organizations part of ICC Schiphol.
Projects undertaken at a local level are usually interlinked to one another which is why having a common map to edit and manage is a big strength. 
Ellipsis Drive's plug and play platform was the ideal solution for the situation. Its lean, fast and user-friendly solution enabled all of the above functionalities. Once uploaded on the server by ICC Schiphol, the partner organizations simply had to access and edit the data (simultaneously if necessary), all in real time, without having the need to download it. This showcased the true power of collaboration.
Benefits and Applications
By doing a comparative analysis (year-on-year), organizations can identify changes in the municipality and take action accordingly
Being an extremely busy aerial route, geospatial imagery is being used to successfully manage air traffic 
Thermographic images are created to detect fire leaks in households and public buildings
Conclusion
Geospatial data and collaborations are the 2 key pillars of this exciting initiative. We are confident that in the future, other organizations will take a leaf out of ICC's playbook and go this route as well to add synergies in their operations and way of doing business.
ICC advocates for the power of sharing and smart collaboration! A sentiment we wholeheartedly get to support.
Get in touch with us if your business can also benefit from the power of geospatial data and smart collaboration!
Join our global community of passionate spatial data professionals.
The spatial industry plays a crucial role in shaping the future. Democratizing spatial data to elevate the spatial industry is all that matters to us.Stay up-to-date on what's happening in the spatial industry.