GIS
Spatial Data Science: The New Ace in Data Analytics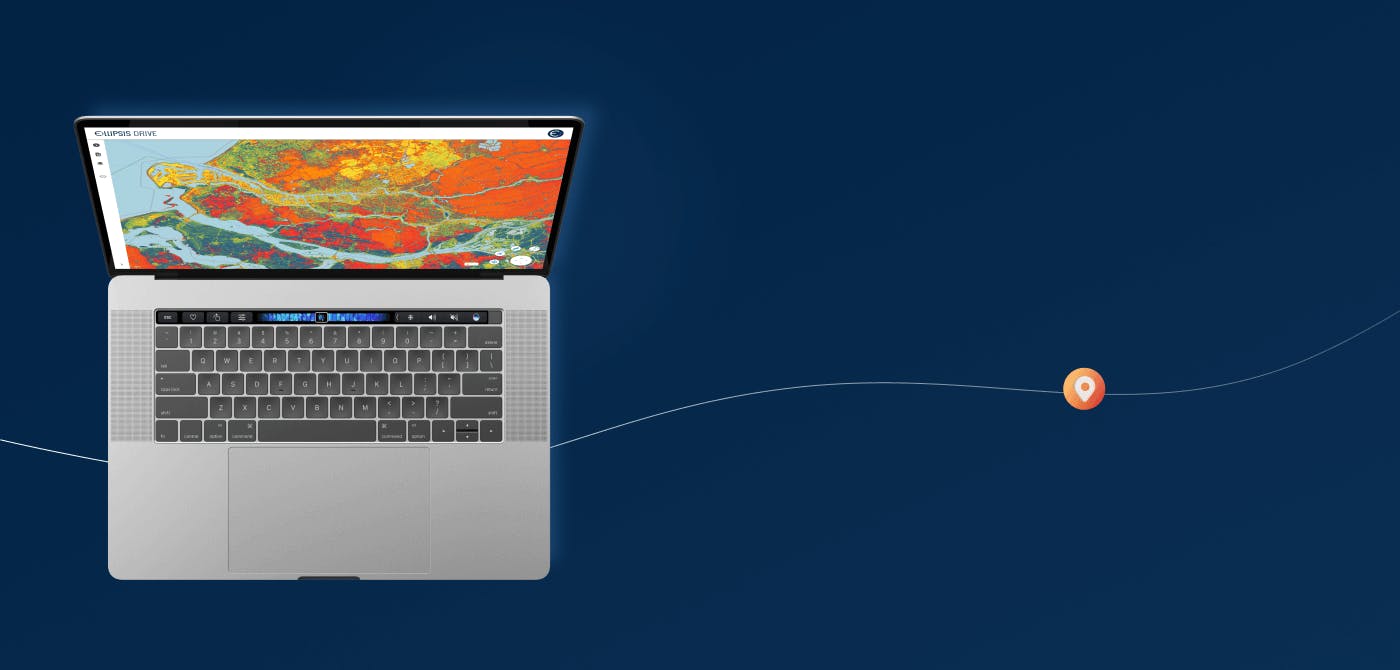 Liked what you read?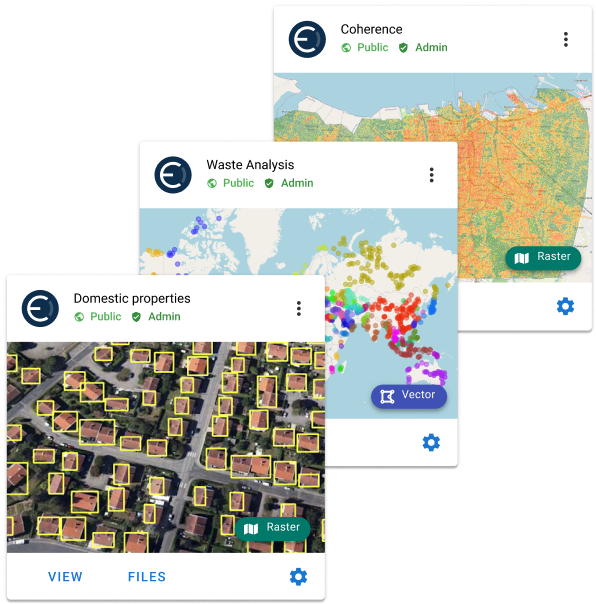 Subscribe to our monthly newsletter to receive the latest blogs, news and updates.
What is Spatial Data Science?

In the simplest of terms, the coming together of Geography and Science can be defined as Spatial Data Science. We all have a rough idea of what data science is. It is the collecting, monitoring and most importantly the analysing of data of any type to carve out useful information, insights and patterns for application.

Now if the data you are analysing and using to deduce insights is spatial in nature, then that defines spatial data science.

Data science treats spatial information (i.e. the longitudinal and latitudinal data points) merely as an added variable, without the need to adjust software tools or analytical methods used. Spatial data science, on the other hand, deems the location, spatial interaction and distance of each data as highly important.
What is Spatial Analysis?
Location Intelligence can not be disregarded in today's world. That is what spatial analysis is essentially, it answers the question "where?". When creating solutions in response to problems of any nature, spatial analysis or rather spatial thinking is necessary.

Spatial analysis is an approach that involves the manipulation and drawing of relationships between the many domains of data analysis—specifically in the spatial domain. This specialized form of analysis allows for understands coordinate and projection systems, geometric functions, polygon validity, and so much more. 

GIS scientists and GIS analysts come up with methods that allow a thorough analysis of data, done with the help of state-of-the-art GIS softwares that help with real-world applications.

As a result, the spatial science ecosystem as a whole improves, which later trickle down to educational courses and communities across the globe. 
What makes Spatial Data Science important for Data Scientists?

Although spatial data science is a world that remains to be explored to the fullest, data scientists understand that the benefits will be well worth it. There's so much to learn and thread back to the general data science field, especially since the world is on an ever-changing plane. Modern data science has already developed refined techniques which have already benefited industries across the world.
This knowledge and tools allow organizations to hone techniques needed to extract and analyse data, such as lead generation, consumer market behaviour and other market trends. Simply put, spatial science data can very well lead to highly effective, transferable and practical solutions such as resource management, software development, geodata dissemination and much more. 
Spatial data is known to be more intuitive, thereby allowing you to be more innovative. With an easy-to-use spatial data platform by your side, wielding such innovation can very well be the key to your ultimate success.
Top 5 Spatial Data Analytics Software
Spatial data is quite 'cool' in itself, but what makes it really useful and attention worthy is the analysis that can be done on it to deduce insights for better decision making.
Spatial data analytics software or GIS softwares turns spatial data into information, information that is slowly becoming the cornerstone of business strategies and organizational outlook.
Here are the top 5 spatial data analytics software that can help you make the most of your spatial data sets.
ArcGIS is a very popular GIS software that is part of the Esri Geospatial Cloud. One can easily make maps instantaneously and make them visually appealing using smart mapping styles. An inbuilt analysis tool allows for extraction of insights from your spatial data. GIS developers can use the APIs and SDKs for connecting the data. 
One of the best mapping software currently out there. And it is free!
QGIS allows for automatic map creation and spatial data processing. QGIS boasts to have a highly interactive community. There are several QGIS plugins designed by community members for the community members. The support in the form of QGIS Stack Exchange is an unparalleled add on.
FalconView specializes in being a viewer for a broad variety of sensory data. This includes (but not restricted to) satellite imagery, LiDAR and Digital Elevation Models (DEM). The software is frequently used for combat flight training programs and is quite popular for defense and military related applications.
GeoDa is a tool that is ideally suited for newbies in the world of spatial analysis. The tool is primarily used for performing geostatistical analysis. Users can easily perform statistical functions such as regression analysis on spatial data to create exciting business and economics use cases.
Surfer is used to create advanced visualizations and is highly customizable. It is the go-to software for analyzing LiDAR (Light Detection and Ranging) which is . Surfer allows you to easily toggle between the 2D and 3D mapping mode. Surfer provides a very simple UI/UX that helps you navigate through your layers seamlessly.
Applications of Spatial Data Science
The beauty of spatial data science is in its versatility. It can be applied to any industry vertical of varied shapes and sizes. Here are some of the many common applications of spatial data science in today's world -
Creating digital models of cities (digital twin) that can be used by local governments and municipalities for construction management, road safety, tax administration and lot more.
Disaster management teams can use spatial analysis to create predictive models to be prepared for unforeseen natural and manmade disasters.
Environmental firms can forecast and address pressing issues such as deforestation and forest fires by using spatial data.
GIS and spatial data science goes hand in hand. Check out some of their other application here.
Challenges for Selling Your Spatial Data
Selling spatial data is hard work. Whether you are selling to corporations, SMEs, or government customers, it's difficult for both the buyer and the seller. Here is why -
It's hard to understand
Spatial data tends to be very technical in nature, making it difficult for a buyer to define exactly what they are looking for and hard for sellers to help them understand their offering and how it adds value. While spatial data is nothing new, most new prospective users have hardly ever used it.
In a greenfield market, your prospects do not really know how to ingest what you are offering or how to activate it to their benefit. This means that, as a seller, you spend a lot of time educating your potential customers and developing solutions to make ingesting your data into their workflow easier.
This creates a huge workload for sales and solutions engineers at the bottom of the sales funnel, where the speed of conversion can slow down dramatically. That's not what we like to see happening.
Pricing, licensing, and negotiation
The pricing of spatial data products is hardly ever clear to new prospective buyers and being unclear about your company's  business model hurts conversion rates in the sales funnel.
Prospects simply peel off when they can't accurately and easily predict what they will be spending. Providing certainty and clarity to the price of your offerings adds value that buyers are willing to pay for. 
Another point worth making when it comes to pricing, is the fact that buying spatial data is often a process of negotiation. Buy a little more, to pay a little less. Pay upfront or become a gold partner... these negotiations slow everything down!
Buying spatial data can really feel like booking a flight: you are guaranteed not to have paid the same amount as the person sitting next to you and these processes never leave you with a good feeling. 
When the hurdle of understanding (and agreeing to!) pricing is overcome, there is still the license that needs to be understood. Data licenses can easily be over 15 pages thick. That's a lot to go through, commit to, and keep track of for prospects looking for solutions to their problems. They would much rather steer away from that kind of complexity. 
A broad spectrum of preferences
Different organizations and different professional groups consume and ingest spatial data very differently. This makes it hard to find a uniform way to deliver data that fits each of your customer personas.
As such, a lot of time is spent on formatting product delivery in a way that makes everyone who gets in touch with your product happy. Here, interoperability data infrastructure would be a great boon. Unfortunately, the market is still dominated by licensed software solutions that serve a selective crowd of professionals.
Selling your Spatial Data successfully
To grow the geospatial industry and the impact that it makes, we need to make some changes. 
Data needs to be easy to understand and easy to ingest, regardless of a users' starting point. 
Business and pricing models need to be beautifully obvious, with as few restrictions as possible
Interoperable delivery should be the standard.
Let's understand these lessons, be helpful to our customers and grow this beautiful industry!
The Bottom Line

Data science remains to be a complex subject matter, as is its subset of spatial data science. However, one thing remains clear—it is knowledge that can be incredibly valuable for businesses looking to add value by improving data collection, manipulation and analysis.
Even so, it can be difficult for business owners to know when & where to start when it comes to geodata and everything that it comes with. That's why working with leading industry experts is key to gathering and using the right information to the fullest.
If you wish to find the spatial data that you need and connect to suppliers whom you can buy it from, Ellipsis Drive has you covered. If you are looking for a place to host your spatial data and make it easily accessible for data scientists and data analysts to work with, you've also come to the right place!
We offer you a drive platform with a simple storage-based business model, making buying and using spatial data for analysis very easy. Grow your business and get in touch with us today!
Take the Ellipsis Drive tour
in less than 2
minutes
'
A step-by-step guide on how to activate your geospatial data.
Become familiar with our user-friendly interface & design
View your data integration options
See how it works