GIS
Drones and GIS Mapping | Top 5 Drone Mapping Softwares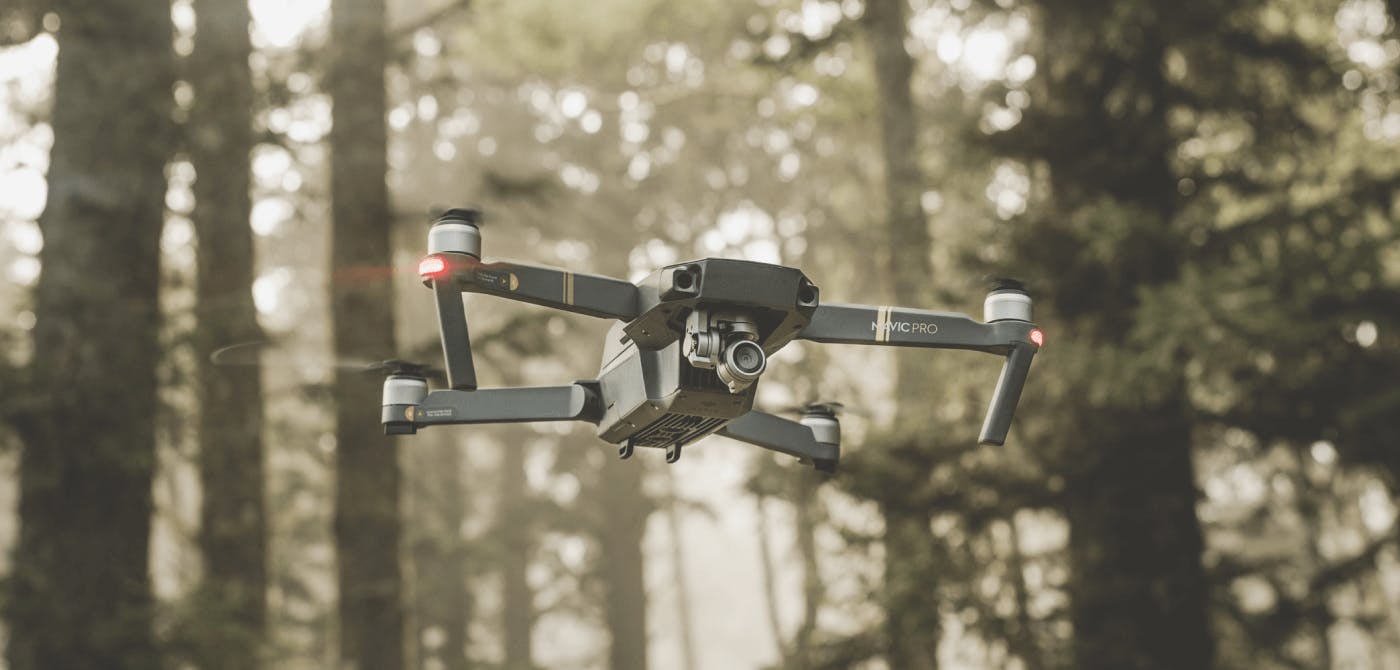 Liked what you read?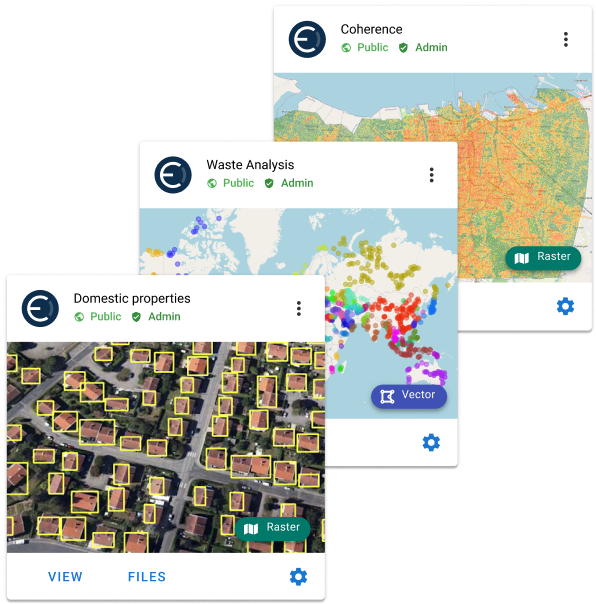 Subscribe to our monthly newsletter to receive the latest blogs, news and updates.
Introduction
Drones and GIS have both risen in popularity in recent years due to their versatility and myriad of applications in multiple industries. Drones or Unmanned Aerial Vehicles (UAVs) are easy to acquire and simple to operate. Moreover, their technological development has given them capabilities that make them nearly indispensable in the field.
Geospatial Information Systems (GIS) is a field that heavily benefits from using professional GIS mapping drones because of their capacity to collect information that can be utilized for geospatial data visualization. UAVs provide functions absent in other forms of remote sensing.
What Makes Up a Drone for GIS mapping?
UAVs typically consist of an aircraft and a gimbal, along with various attachments. The remote-controlled aircraft is responsible for flying, and it works like a miniature helicopter, using propellers to take flight. On the other hand, the gimbal attaches recording instruments (such as cameras) to the drone. It also acts as a stabilizing platform to reduce vibrations as the device records images, videos, or other visual data.
Drones can carry various payloads to record data depending on the application. These attachments include cameras, LiDAR, hyperspectral sensors, or barometers. They allow the drones to collect the geospatial data necessary in GIS processing.
How Do Drones Impact GIS Mapping?
The GIS industry significantly benefits from drone technology because UAVs make geospatial data collection less expensive and more accessible. The traditional method typically involves renting conventional aircraft and trained pilots and attaching recording instruments like infrared cameras to the plane. This way of gathering information can be resource-intensive and costly.
Even advanced UAVs will be less expensive than hiring a professional pilot and renting traditional aircraft. Moreover, drones have more flexibility when it comes to flight. These small and portable devices can fit between buildings and map out spatial information in tighter structures. Once professionals collect the geospatial information they need for their applications, they can store, process, and share it with an easy-to-use spatial data platform. 
Many drones also have Wi-Fi capabilities that allow for a first-person view (FPV). This technology will enable drones with Wi-Fi cameras to show what the drone "sees" during its flight. Some of them may also fly autonomously by using GPS information. These advancements make UAVs highly flexible, and the operator does not need to be a skilled pilot to use them.
The use of drones in agriculture is on the rise with precision agriculture drones being one of the top applications. We can go on and on about the application of drones for GIS mapping. To read more about it click here.
What Challenges Do Drones Face in GIS Mapping?
Although drones make data collection affordable and convenient, there are some significant barriers to their use for GIS mapping. For example, there are some strict regulations regarding commercial drones. Moreover, some devices have limitations in range, battery life, and storage.
But the positives surely outweigh the negatives at this point. And it is only going to get better.
Top 5 Drone Mapping Softwares in 2022
Drones have grown in popularity as a means for capturing remotely sensed images. Because of their ease of use and versatility, they have the best return on investment. But what use is quality data if it can not be actioned upon to draw valuable insights. 
A combination of drone acquired data and GIS mapping softwares has given birth to Drone Mapping softwares that specializes in analysing these rich data sources and creating a smart decision making workflow for organizations of all verticals. 
Several factors need to be considered before deciding upon the final choice. Here are some of the important ones -
User Interface
Cost
Collaboration capabilities
Customer support
Let's dive into the top 5 Drone Mapping Softwares in 2022.
Pix4D 
Pix4D boasts to be the only software for drone mapping and photogrammetry with a flight app, desktop and cloud platform. From a user perspective, Pix4D is well suited for advanced drone users. 
Pix4D provides automation of drone flight and image data transfer. It also provides survey grade results to sub-centimeter grade.
Pix4D has also created industry specific drone mapping solutions, namely for Civil Engineering, Agriculture, Mining, Education and a lot more. 
DJI Terra
If this is your first drone mapping software, then look no further. 
DJI Terra's drone mapping software is the ideal entry point to take off your data visualization journey. Their easy interface allows you to plan, view and manage drone images at lightning fast processing speed. 
Their software also allows you to export images in bulk. 
Precision Mapper
Precision Mapper is the trademark product of PrecisionHawk and is ideally suited for intermediate drone users. It specializes in the agriculture and civil engineering verticals. 
The drone software supports data from each and every drone in the market currently. What's more, it has a number of in-built analytical algorithms that can be used to deduce powerful insights.
DroneDeploy
DroneDeploy is a drone software that is suited for both beginners and experienced drone users. The mapping software is accessible for single users as well for organizations that are looking for a collaborative solution.
DroneDeploy's solution also allows you to create 2D maps during the drone flight itself. Analysis can also be done on these 2D renditions of the map. The high-resolution 3D maps can also be created in the aftermath of the flight for a broader set of use cases.
GlobalMapper
GlobalMapper is the best return on investment drone software out there. What originally started off as a geospatial data viewer has turned into highly reactive drone mapping software. 
The drone software supports almost every spatial data format currently available. GlobalMapper also has an excellent support team making it quite useful for beginners. 
Invest in an Easy-to-Use Collaborative Mapping Solution
GIS mapping drones provide a significant boon to the realm of geospatial information systems. These devices offer professionals a cost-effective, efficient, and highly accessible method of collecting geospatial data for various applications. Although they come with some barriers, continued technological development and more transparent regulations can further benefit the field.
If you're looking for an easy-to-use spatial data platform, Ellipsis Drive has you covered. We offer a convenient and cost-effective solution to your GIS needs, from storage to trading and sharing geospatial data. Invest in our solutions—contact us today!
Take the Ellipsis Drive tour
in less than 2
minutes
'
A step-by-step guide on how to activate your geospatial data.
Become familiar with our user-friendly interface & design
View your data integration options
See how it works